Jam boards got popular after the unfurling of the Covid-19 pandemic. Distance learning and online teaching was the only resort at that time. A Jam board is a software app launched by Google. It is a digital whiteboard that comes in customizable settings, for making presentations, slides, etc. for meetings or teaching purposes. Like blackboards are used in a physical classroom, the same way these are used in a virtual classroom. You can read, write, draw, add an image or art, and much more on it. Here we will see about Can you assign a Jam board to each student?
If you are a teacher and want to discuss a topic with the entire class at the same time then, each student must have that particular slide present on his device. It is just similar to the fact that for understanding a topic easily, every student should have his/her book available on the desk. Then, there is a big Yes for you. It's possible to assign the Jam board to each student in your classroom. Only 16 touchpoints are allowed in a Jam board on a single device but, for different devices, you can send as many copies as you wish to different persons.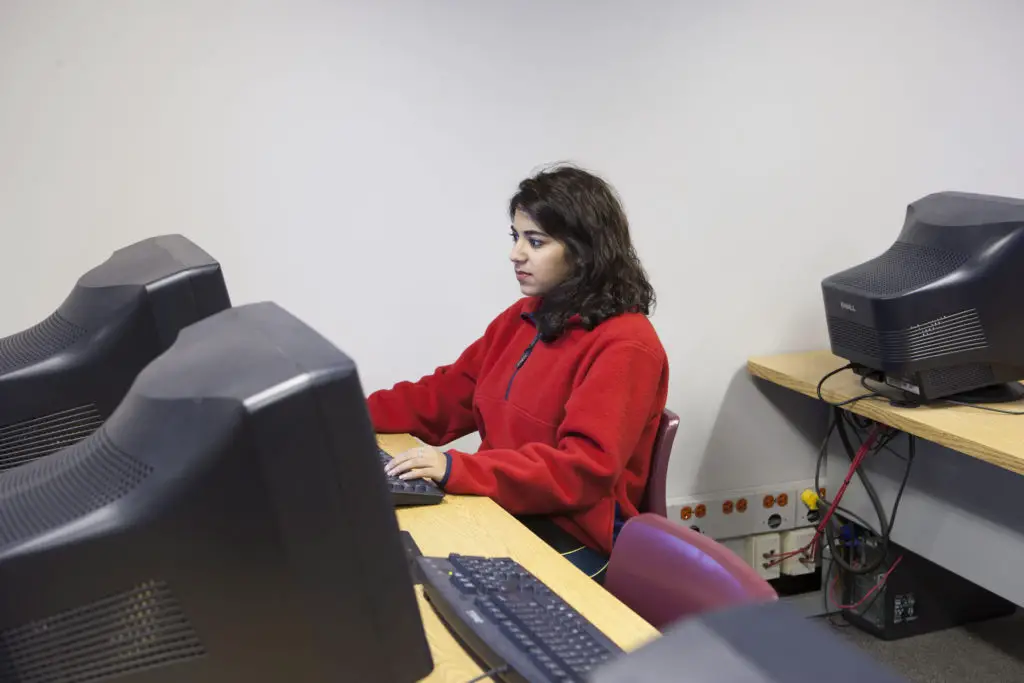 How can you get a Jam board on your device?
First, go to the home page of Google Chrome.
Click on the Google Apps
A long list of many items will appear.
Scroll it down, somewhere you will find an app named "Jam Board".
Or, you can download it via Google Play Store.
If nothing works, you can directly type https://jamboard.google.com on your web browser.
It can be downloaded on many devices like PC, laptops, mobile phones, tablets, etc.
In how many ways you can assign it in a Google classroom?
There are three ways, in which you can assign it individually to students in a Google classroom. It depends on the type of access to the file, you want to give your students. They are: –
View Only – If you don't want any changes to your file, you can select this option while sharing your jam board presentations with students.
Edit – If you have no problem in getting your original file items changed then, you can go for this.
Make a copy for each student – This option is used when you want to assign homework and want the participation of each and every student but, without any harm to your original copy. It is usually used in the discussion of a topic with many persons.
Steps to assign a Jam board to each individual?
First, you have to create a Jam board file in Google Drive
Then, login into the Google Classroom 
Select the "Create Assignment" tab.
After clicking on the drive icon, select the jam file that you want to share
Go to the sharing settings and change it to "Make a Copy for each student"
Hurray! You are done.
There is also another way of sharing your Jam file with all the students. The first two steps are the same as above. The following steps are: –
Select the assignment file which you want to share.
Now, you have to click on the 3 dots available in the uppermost right corner.
After clicking on the dots, a drop-down menu will appear.
Click on the "copy link" option.
And paste the copied link into the chat section of your Google classroom.
The link is now shared with every student and when they sign in to their account and click on the link, 
It will open as a Jam file on each student's device.
For what purposes Jam boards are used?
Work on a Real-Time basis: – You can collaborate with a maximum of 50 persons on a Jam and they all can work together simultaneously on a single Jam File.
Interesting features – It has many interesting features based on AI (artificial intelligence) technology. For example, its Image recognition technology will change your raw drawing into a polished one. It can also change your text into easy-to-read handwriting.
Make Presentations – You can add your presentation to online meetings held on Google Meet.
Insert images and pictures through the web browser – You can search for your desired image, for your presentation or assignment, on Google Chrome and can pull it to add to your Jam.
Helps Building Creativity – It can help in making your child creative as they can write, draw, paint, etc on the blank Jam board. They can use their own imagination to make their assignment more presentable.
Schedule your events – With the help of a Jam board, your important events are not going to be missed. You can add your Google calendar to it for the reminder. By clicking on the agenda, a meeting can be held directly via Jam.
Conclusion –
The app Jam board is a great way to encourage collaboration and creativity in your virtual meetings and in virtual classrooms. Now, you can share a Jam file with each and every student in your class and make your teachings fun. It can prove to be a motivator for students to attend the classrooms as they are not going to be bored anymore unlike in conventional physical classrooms. It can make a boring subject like History into an interesting one.
Frequently Asked Questions (FAQs): –
Q1. Do I have to incur any cost for working on the Jam board?
Ans. It's absolutely free to use in the app version. You can download it on your devices like PC, laptop, Mac, iOS, or 
 Android. But, in case you want a Jam board whiteboard device for teaching purposes, you have to pay $4999 for purchasing the whole setup.
Q2. Is there any limit on sharing the Jam file with other students?
Ans. Yes, on a single frame only 20 students or persons can be assigned. If you keep adding beyond that limit, It will start creating a problem, and the pop-up saying "an error has occurred" will be shown. But, if you want to assign a Jam file to a class of more than 20 students, you can do it via Slides. There is no limit on the addition of slides on the Jam board.