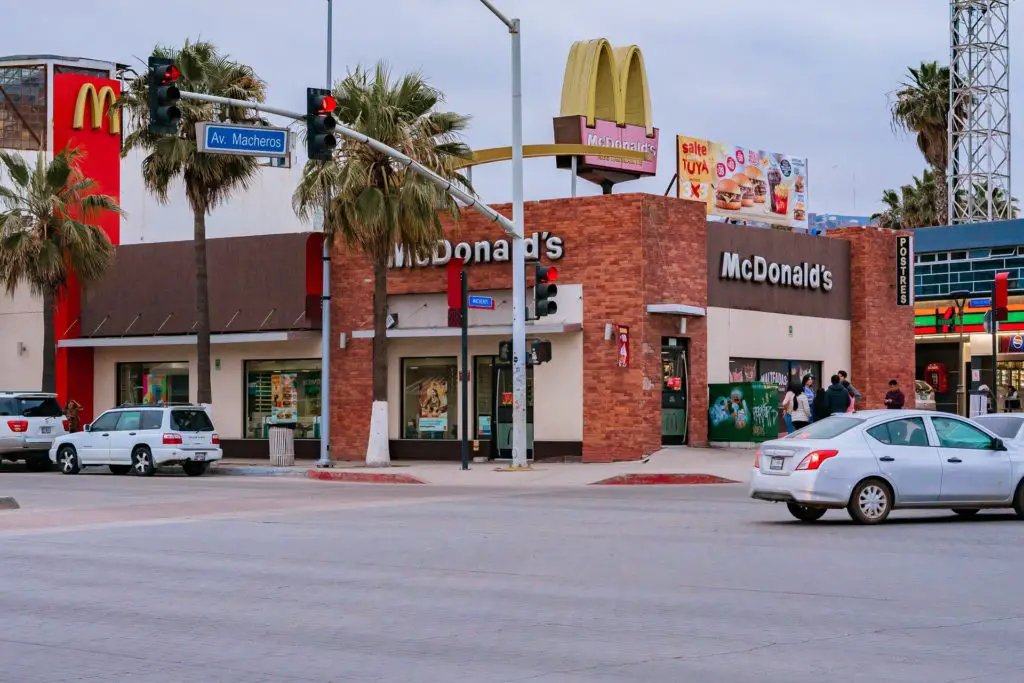 To know 25 Food Places with Student Discounts….Read on this article….!
Being on a tight budget and cutting short on meals is almost an integral part of the college experience. Well, the good news is (Not really, but let's focus on the bright side) these places understand what students want. 
Grab your student IDs and let your finances relax because we found these 25 places that offer amazing student discounts even on food!
Disclaimer: Companies keep changing their promotion campaigns and policies, the list may not always hold true, however, for the most part of it, it works.
25 Food Places with Student Discounts
1. Subway
What is better than a sub to fill a starving stomach? Subway offers a 10% discount on the total bill. Present your card and fill your stomach at a discounted rate. Brownie points if you have a Subway in or around your campus.
2. Pizza Hut
Not a fan of sandwiches? Pizza Hut has you covered too! You can avail discounts ranging from 10% upto 20% as per the outlets location. 
3. Burger King
Burger King with its already low prices is every college student's saviour. It gets even better though. Just run a quick google search on Burger King student discounts and find a bunch of working coupons floating on the internet. 
4. Chipotle
Chipotle student offers may not directly impact your bill but they do offer free soft drinks if you show your student IDs. It is a steal deal in our opinion because let's be honest here, when was the last time you had Chipotle without a drink? Exactly.
5. McDonald's 
It might feel a little uneasy to ask for offers on the already low priced menu. McDonald's offers a good 10% off on your meal if you ask for a student discount. Saving 10 cents may not seem a lot but over time the savings will add up. Come on! The most they would do is pass you a look.
6. Dunkin
If you need caffeine that tastes good to make it through your day, Dunkin for sure is one of your go-tos. Make sure to get your order at a discounted rate next time with a 10% off through your student ID.
7. Chick-fil-A
You might get a small drink free of cost or a 10% discount off your bill depending upon the outlet's location.
8. Arby's
Arby's offers a 10% off on the final bill, all you have to do is flash your student ID card at the register.
9. Dairy Queen
Dairy Queen runs several different student exclusive deals depending on the outlet and the time of the year. 
10. Buffalo Wild Wings
Several locations offer 10% off the meal and all they require you to do is ask!
11. Waffle House
Does not matter what meal of the day you drive by for, Waffle House offers a 10% off to all college students regardless. This is the perfect deal to grab for your hunger pangs post late night parties.
12. Papa John's
Papa John's probably offers one of the best (if not the best) food discount for your student IDs. You can avail upto 20% off your pizza, or your side – whatever you're into, honestly.
13. Taco Bell
That magic card in your pocket (your student ID, DUH) can fetch you upto 10% off at select Taco Bell outlets.
14. Mosaic
Feeling hungry but too lazy to go eat out? Mosaic got you covered with delicious vegan food delivered to your doorstep with upto $30 off. Use the code REALDEALSTUDENT30. 
15. Dominos
Pizza Lover? Dominos offers upto 20% off on their menu too. Who can say no to discounted pizza now? Suddenly we're craving pizza too.
16. IHOP
Hop into (Sorry but had to) IHOP with your student Id and enjoy upto 10% off. 
17. Buca Di Beppo
Italian food can be really expensive to afford, especially as a college student but hey! Buca Di Beppo got you and your fancy taste buds covered. Avail 10% off and satisfy all your Italian cravings. All you need is a valid student ID and you are good to go.
18. QDOP
A free drink or a burrito for just $5? QDOP lets you take your pick. The only drawback? Can you choose between the amazing options? We certainly cannot!
19. TCBY
TCBY will give you a 15% off of your yogurt purchase. Just make sure to carry your student ID card along.
20. Yummy Bazaar
Yummy Bazaar offers a wonderful curation of food items from across the world. Use the code RETAILMENOT10 at checkout to enjoy international food treats at a discounted price.
21. Wendy's
Wendy's may not offer the most obvious student discount but you can get a free junior frost on the purchase of any combo if you show your student ID. Make sure to ask, the most they can say is no.
22. Hello Fresh
Hello Fresh offers 15% off on your subscription for a year and as if that was not good enough, free shipping on your first box! Make sure to check out their amazing student discounts. 
23. Firehouse Subs
If you're willing to go over a small verification procedure, Firehouse Subs offers student discount ranging from 10% to 30% to university students and professionals. Browse firehousesubs.com and add your favorite items to your shopping cart and make sure to add your student discount code in the Code Box before making the payment.
24. Soulplantation
You don't have to fill yourself with all the "Unhealthy" food options out there to fill your stomach at discounted prices. Sweet Tomatoes, operating as Soulplantation in Southern California will give you a 10% off of any salad bowl you're craving!
25. Hard Rock Cafe
Hard Rock Cafe currently does not offer any student specific discounts but you can avail a 10% off for joining the city sightseeing community. They'll need to see your bus ticket though.
Conclusion
The next time your wallet feels light and your bank account starts to look empty, don't even think about starving yourself. You know where to stop by to grab a meal or have your meal delivered to you even at great discounted prices! Make sure to keep your student ID handy and never sleep with an unsatisfied stomach.