NCAA Football is an American football video game franchise developed by EA Sports in which players take control of and compete with current Division I FBS collegiate teams. It was the collegiate football version of the Madden NFL series. Here we will see about Who Is On The Cover Of NCAA 08?
On July 17, 2007, NCAA Football 08 was launched Jared Zabransky of Boise State University is the cover athlete.
Jared Zabransky, a former quarterback in the National Football League and the Canadian Football League, was born on December 4, 1983. He was signed as an undrafted free agent by the Houston Texans in 2007, although he never played in the league.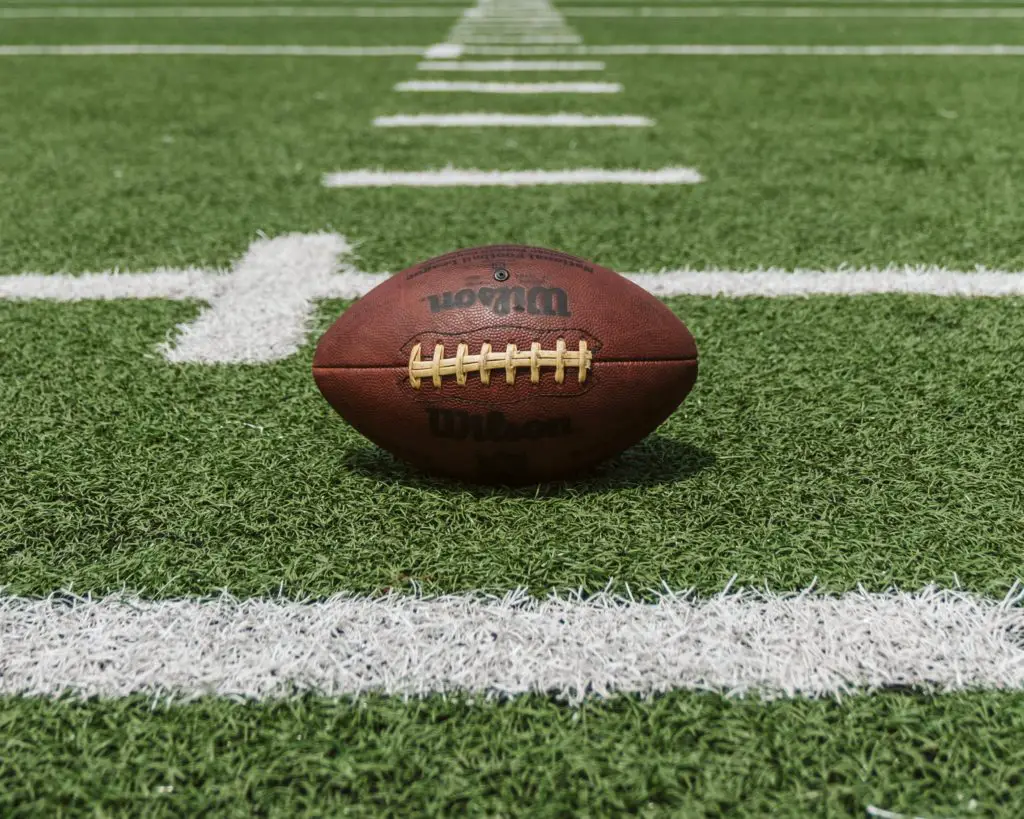 Zabransky In High School
Zabransky was raised in Hermiston, Oregon, in a farming family. He was a three-sport athlete at Hermiston High School, where he competed in football, baseball, and basketball. Zabransky was selected Eastern Oregon's Male Athlete of the Year in 2002, his senior year.
Apart from being named to the honor list, While serving as team captain, Zabransky displayed his football ability by tossing for 1,600 yards and 15 touchdowns.
Redshirt Freshman
In 2002, Zabransky was a redshirt freshman at Boise State. In 2003, He supported quarterback Ryan Dinwiddie, completing 11-of-23 passes for 180 yards and a touchdown.
Broncos' Starting Quarterback
The Broncos made Zabransky their starting quarterback in 2004. He guided Boise State to an 11–1 record this season, with the only loss coming against Louisville. Sports Illustrated recognized him with honorable mention All-America, second-team All-WAC, and the team's Most Valuable Player.
2005 Down Off-Year
He was still in control of the Broncos' high-powered attack in 2005. While he did begin all 13 games, many believe him to have had a down year. He completed 2,562 passes for 2,562 yards and 18 touchdowns. However, he threw 16 interceptions and was frequently replaced by backup quarterback Taylor Tharp.
Against Georgia Bulldogs
Zabransky had a dreadful season opener against the Georgia Bulldogs in Atlanta, Georgia, as he threw four interceptions and fumbled.
Assisting Boise State To Mpc Computers Bowl
Despite having a below-average season for a player of his caliber, he was able to assist Boise State advance to the MPC Computers Bowl, where they will meet Boston College at Bronco Stadium in Boise.
After falling behind 24–0 at halftime, Boise State rallied late in the fourth quarter to cut Boston College's lead to 27–21. There was no way of making a comeback. With 37 seconds left in the game, Zabransky threw an interception in the Boston College endzone. The 2005 season ended with a 9–4 record for the Boise State Broncos.
Successes Of 2006 
The Sporting News ranked Zabransky as the 11th best quarterback in the country, and he was named to the 2006 Maxwell Award watch list. For his senior year, 2006, Zabransky returned to the starting quarterback position. The season proved to be a resounding success for both Zabransky and Boise State. 
BSU Fifth Consecutive WAC Title
Zabransky directed his team to a flawless 12–0 regular-season record, earning BSU its fifth consecutive WAC title. It was also Zabransky's greatest season statistically. He has 23 touchdown throws and only 7 interceptions during the regular season.
Number 15 Uniform 
In the 2007 NFL Draft, Zabransky was not chosen. The uniform number 15 was given to him. On August 31, 2007, Zabransky was released, but on September 3, 2007, he was selected for the practice squad. On September 18, 2007, Gary Kubiak, unlike most coaches, preferred having two quarterbacks on the active roster (Matt Schaub and Sage Rosenfels) and waived Zabransky.
2009 & 2010
In 2009 and 2010, he played two seasons for the CFL's Edmonton Eskimos. Zabranky was named Offensive Player of the Game in the 2007 Fiesta Bowl when he was playing in Boise State.
2010 Appears In 9 Games
Zabransky appeared in nine games as a backup quarterback in 2010. He completed 20 of 43 pass attempts for 266 yards, two touchdowns, and five interceptions (46.5 percent). He rushed for 75 yards on eight carries, including an 18-yard score in Game 6 against Toronto, his first in the CFL.
Free Agent In 2011
When the Eskimos dismissed Zabransky on May 4, 2011, he became a free agent. He threw for 609 yards on 53 completions on 104 attempts, four touchdowns, and ten interceptions. Zabransky rushed for 209 yards and one touchdown on 28 carries.
Conclusion
NCAA Football 08 is a college football video game developed by EA Sports, Electronic Arts' sports video gaming division. The NCAA Football series is the sequel to NCAA Football 2007. On February 20, 2007, the NCAA 08 page on the EA Sports website was launched, formally announcing the game.
A new Campus Legend mode and a deeper recruiting system are also included in the game. The PlayStation 3 version of the game was the first to be released.
FAQS
What is included in the GameSpot NCAA Football 08 game guide?
Team stats, offensive, defense, campus legends, mini-games, and Xbox 360 achievements are all available.
What does CLC stand for?
The Collegiate Licensing Company is the country's first and largest collegiate licensing firm. CLC represents almost 200 colleges and institutions, bowl games, athletic conferences, The Heisman Trophy, and the NCAA (including the Men's and Women's Final Fours, the College World Series, and all NCAA Championships).