Neuroscience refers to the study of nervous system. It also includes the study of disease conditions such as – neurological, neurodevelopment and psychiatric disorder. Neuroscientists aim to focus on the brain and its impact on our cognitive functioning. Let us know more detail about 'Is Neuroscience Hard?'.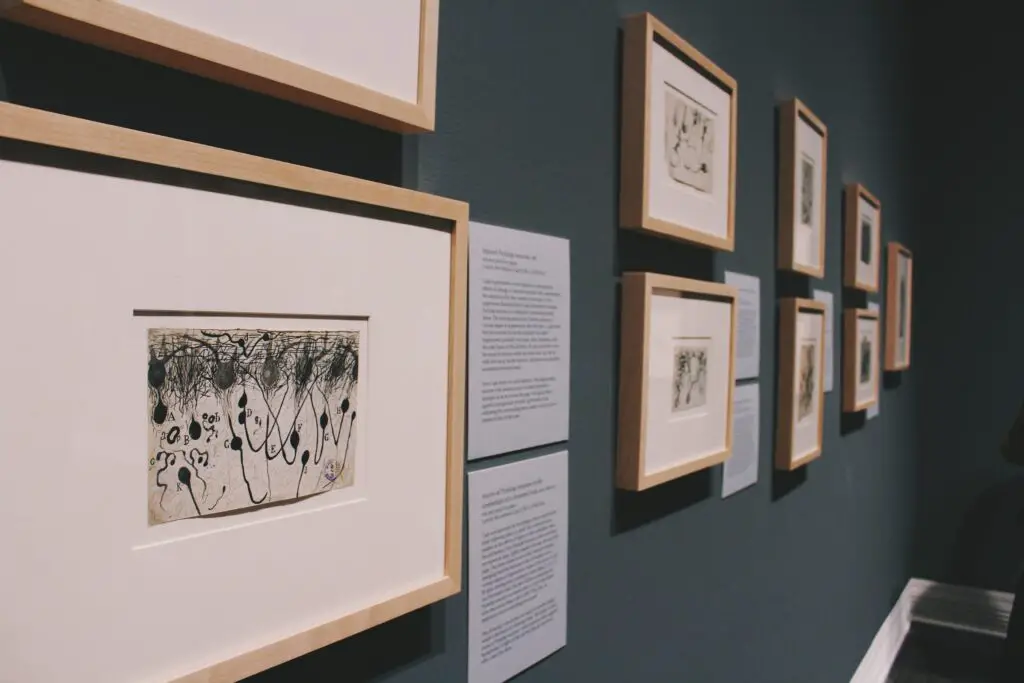 Is Neuroscience Hard?
Neuroscience is a difficult course with biology, chemistry, physics, mathematics and psychology as the core subjects. As it is a medical field, earning an undergraduate, MD or Ph.D. requires years of dedication and hard work. This means that missing out on a couple of lectures can bring you significantly behind your classmates. However, if one has the passion and determination to study – they can succeed to great positions. In today's post, we will share everything that you need to know about Neuroscience program. The content outline is as follows:
– Branches of Neuroscience
– Career Opportunities for Neuroscientists
– Annual wage of Neuroscientist in various industries
– Universities that offer the best Neuroscience program
– Cost of becoming a Neuroscientist
– Requirements of becoming a Neuroscientist
– Duration of the Neuroscience course
–  Conclusion
– Frequently asked questions 
Branches of Neuroscience
If you are ambitious and determined enough, you can choose among the several specializations that the program offers. You can conduct researches to improve the understanding of nervous system or even invent new drugs to treat psychiatric disorders. Some of the major branches of under neuroscience program include:
– Affective Neuroscience: This interdisciplinary field combines neuroscience with psychology to study the influence of mind on personality, emotions and mood. It argues that emotions play a great role in alteration of our behaviour and cognitive abilities. 
– Behavioural Neuroscience: This interdisciplinary field applies the biology principles to various mechanism of behaviour. In simpler words, they study the biological basis behind human and animal behaviour.
– Cellular and Molecular Neuroscience:  Under this specialization, one can study the morphology and physiological properties of the neuron. It includes topics such as protein transportation, plasticity of synapse, communication between the neurons etc. 
– Clinical Neuroscience: This interdisciplinary field aims to understand the concept, diagnosis and mechanisms of underlying diseases and disorders related to the nervous system. The end-results help in finding the cure or treatment of the disease condition. 
– Cognitive Neuroscience: This interdisciplinary field deals with the study of relationship between brain and mind. It explores how the brain assists in complex operations such as decision-making, reasoning, intelligence, etc.  
– Computational Neuroscience: This interdisciplinary field uses computer simulations, mathematical models, and theoretical analysis to understand the principles that govern the human cognitive abilities.
– Cultural Neuroscience: This interdisciplinary field helps us understand how beliefs, values, and behaviours shape the neural mechanism of a person. The psychological processes and behaviour across various cultures can induce group conflicts. 
– Developmental Neuroscience: This interdisciplinary field studies the evolution of nervous system from the invertebrates to the humans. It attempts to explain the change of the structure and functioning of brain over time.
– Molecular Neuroscience: This specialization deals with the examination of nervous system using methods of molecular genetics and protein chemistry. 
– Social Neuroscience: This interdisciplinary field studies the relation between social interactions and biological systems. For instance, analysis of how a person's social interaction pattern can alter due to hormone level alteration. 
Career opportunities as a Neuroscientist
Neuroscientists dedicate significant part of their life committing to the studies and later their job-role. It must not come off as a surprise that they earn a handsome amount of money every year. Of course, the salary varies from person to person based on the industry, experience and specialization of individuals. Once you earn a bachelors degree, you can opt for master's degree and later a Ph.D. This will opens up job opportunities such as:
| | | |
| --- | --- | --- |
| Career Opportunities | Responsibility | National average salary |
| | | |
| Research Assistant | Their duty includes conducting experiments, collecting data, and regularly reviewing research-related resources to understand the current trends and developments in the medical community. | $38,003 per year |
| Laboratory technician | Lab technicians collect various samples and test them to identify the nature and possibly the cause of the disease. | $ 40,768 per year |
| Health Educator | They perform surveys to assess the current health status of a community and design health plans to encourage better lifestyles. | $ 41,018 per year |
| Pharmaceutical sciences manager | They oversee the development of various medical treatments, drugs, and equipment required to run various tests. They run trials to measure the effectiveness of new developments. | $ 82,797 per year |
| Research Scientist | They carry out experiments and research, log the findings and announce the results to other people in the industry. Their primary focus is on research related to neurology. | $ 87,624 per year |
| Clinical Psychologist | They help patients identify and cope with their emotions and psychological disorders. They may create treatment plans for the patients. | $ 96,196 per year |
| Medical Writer | They are responsible for researching, writing, editing and proofreading the content related to neurological findings and medical research. | $ 99,282 per year |
| Physician Assistant | Their job includes performing physical examination and diagnosis of the disease condition of the patient. Their main focus is the diagnosis and treatment of neurological conditions. | $ 105,068 per year |
| Neurosurgeon | Diagnosis of the disease condition and performing surgeries related to it. | $ 126,273 per year |
| Neurologist | Their duties include:Interpreting the neurological tests.Prescribing medicines.Creating treatment plans per the neurological disease condition.Working with other medical professionals to offer neurological insights and treat the patients. | $ 234,951 per year |
(Source: Indeed.com)
Universities that offer the best Neuroscience program
The neuroscience program demands intense dedication and determination. The university that you choose significantly shapes your career. One cannot graduate from random university and expect to earn well right after the graduation. Students must always aim for colleges with best neurology program. Some other factors to consider include – financial aid, tuition fees, student-to-faculty ratio, research opportunities, etc. Here are some of the best neuroscience colleges in the US.
| | | |
| --- | --- | --- |
| Name of the University | Location of the University | Acceptance Rate |
| | | |
| Massachusetts Institute of Technology (MIT) | Cambridge, Massachusetts | 8% |
| Harvard University | Cambridge, Massachusetts | 5% |
| Yale University | New Haven, Connecticut | 6% |
| University of San Diego | San Diego, California | 49% |
| Princeton University | Princeton, New Jersey | 6% |
| Duke University | Durham, North Carolina | 8% |
| Rice University | Houston, Texas | 9% |
| University of Pennsylvania  | Providence, Rhode Island | 8% |
| Dartmouth College | Hanover, New Hampshire | 8% |
| Columbia University | New York City, New York | 5% |
Cost of becoming a Neuroscientist
Apart from the long years of hard work, the completion cost makes neuroscience more difficult. Private institutions offer a higher number of neuroscience programs than public universities. Thus, making the course more expensive for an out-state student. In the academic year 2020-21, the average tuition fee for the undergraduate neuroscience course was $39,475, and for the graduate course, the cost was $28,457. If a student decides to stay longer in college, the total cost will only go high. 
Requirements to become a Neuroscientist
For admission to the graduate program, it is essential to meet the academic background and research experience. The requirements for neuroscience undergraduate programs can vary from college to college. Typically, they must have completed a course in the STEM field, such as biology, chemistry, biochemistry, physics, mathematics, statistics, and psychology, Along with a minimum GPA of 3.0. The requirements for the graduate programs differ. Colleges typically require– 
A minimum GPA of 3.0
Bachelors in neuroscience from an accredited university. Some colleges welcome students who majored in biology, chemistry, biochemistry, physics, and mathematics.
Research experience (optional but preferable)
As MD Neuroscience is a medical course, applicants need to pass Medical College Admission Test (MCAT). It is essential for any graduate looking forward to entering medical school. Though there is no passing or failing score, one must aim to attain a score above 506. 
Duration of the Neuroscience course
The story is entirely different if you are aiming for higher education. One must study for four years to earn an undergraduate degree and four to six years to earn a graduate degree. It can take 10-15 years to earn an M.D. in neuroscience (including internships and residency) and around ten years to earn a PhD.
Some institutions offer a dual degree program for M.D. and PhD in neuroscience. The program is tougher than the rest, and one needs to complete medical school, laboratory and clinical rotations and a thesis. After the program, students must appear for the United States Medical Licensure Examination (USMLE) and the American board of psychiatry and Neurology (ABPN) exam to attain state licenses and board certificates. 
Conclusion 
Neuroscience is a course that can be painstaking, but when you follow the right path, it can be very rewarding. It is the reason why many students choose to earn a neuroscience degree despite the long course duration and hard work. If you still want to choose neuroscience, my friend, the program is for you. Remember to choose your college wisely because it will significantly impact your future.
Frequently asked questions (FAQs)
1. Does Neuroscience require a lot of Maths?
Yes, Neuroscience students require significant mathematical knowledge as almost all scientific problems in the program require mathematical analysis. Some branches, such as Neuroengineering, do not require much mathematics.
2. What makes Neuroscience so unique?
Neuroscience is an interdisciplinary field that combines the knowledge and principles of biology, chemistry, physics, psychology and even philosophy to apply to the human brain. It makes it more unique as compared to other fields of STEM.
3. What skills do I need to be a successful neuroscientist?
Students of Neuroscience must develop strong decision-making and critical thinking skills. They must be able to diagnose all neurological disorders and recognize patterns in mathematical arrangements and concepts. They must also have good interpersonal and communication skills to work as researchers.