Introduction
The field of physical fascinates a lot of students. This inspires a lot of people to become physical therapists. One requires immense hard work and relevant schooling to become a physical therapist. But getting admission to the best physical therapy schools is uncertain. So, you must keep a list of some easy options handy along with important information about the overall process.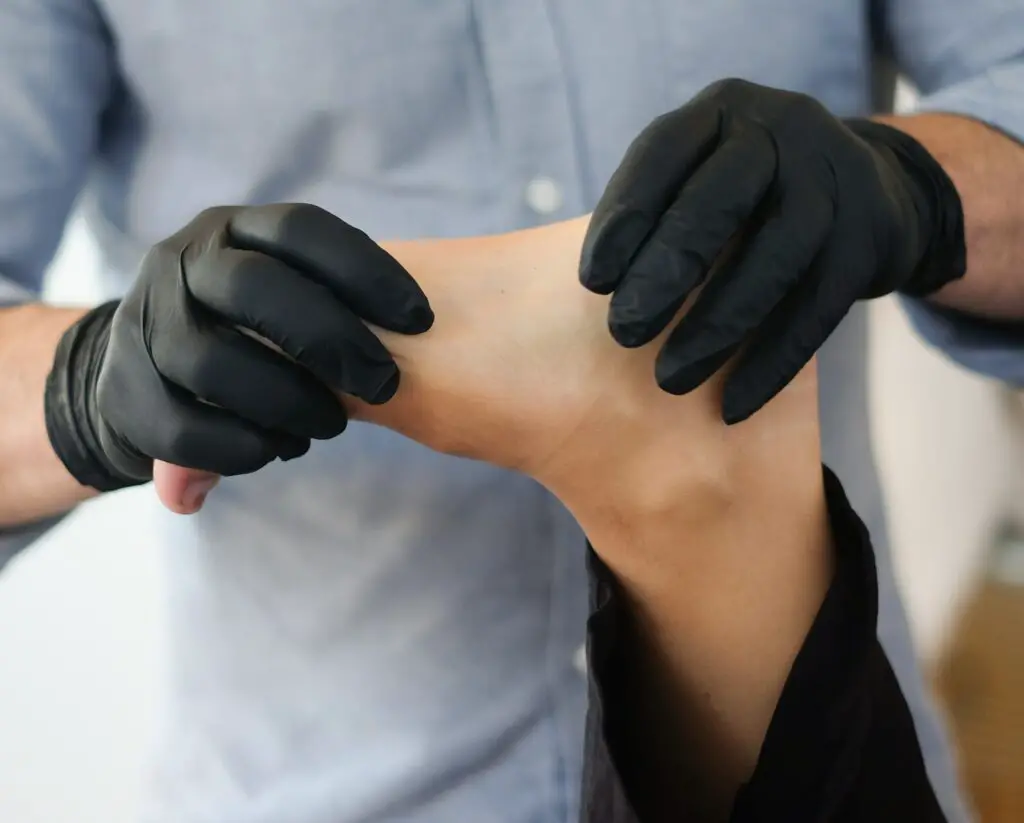 Easiest Physical Therapy Schools
Physical therapy was introduced years ago. It is a promising career option that requires degrees and certifications from physical therapy schools. Getting into a physical therapy school is not an easy bet. There are a lot of requirements to fulfill like a good GPA score, a good GRE score, passing the CAS per test, volunteer experience, and a Letter of Recommendation. 
If you fulfill all requirements and seeking admission to a physical therapy school, here are some easy options.
Emory University
Founded In: 1836
Graduation Rate: 90%
GPA Score: 3.78
Acceptance Rate: 19%
It is a reputed physical therapy school located in Atlanta, Georgia. The famous Methodist Episcopal Church is the founder of this college. It was named in respect of Methodist Bishop John Emory.
This college holds the Southern Association of Schools and Colleges certification. It awards degrees for many programs including a doctorate, baccalaureate, master's, and other specialized degrees. 
The physical therapy program at this University focuses on creativity, humanity, reflectivity, and exceptional skills. It qualifies students to become professionals both in terms of education and confidence.
Moreover, the university aims to cultivate individuals so that they can serve global communities well and deliver great performance in real-time situations. 
University of Iowa
Founded In: 1847
Graduation Rate: 72%
GPA Score: 3.76
Acceptance Rate: 83%
This is the seventh-best school offering rich physical therapy training. This university is meant for public research and is the second-largest university in that region.
It comprises experienced faculty members who are experts in teaching skills. The staff promotes new knowledge in the field to train students for the present and future challenges in the healthcare industry.
It houses one of the finest physical therapy departments in the area. It is named the Department of Physical Therapy and Rehabilitation Sciences. It provides a unique learning module for the students.
This university is known for its talented faculty members who include notable educators and clinical scientists. The agenda of the department is to advance the way human health is maintained. 
Duke University
Founded In: 1838
Graduation Rate: 100%
GPA Score: 4.03
Acceptance Rate: 10%
It is a private university located in Durham, North Carolina. The university was founded by the Quakers and Methodists in Trinity.
Their physical therapy program houses scholars who are involved in the dissemination, discovery, and knowledge utilization in optimal patient care.
It also has a student team program that imparts students with hands-on experience under the supervision of a experienced clinician. 
It is a certified university by the reputed Commission on Accreditation in PT Education. 
The faculty in this university performs in-depth research on distinct practices and diseases with the use of unique clinical practices. They aim to improve diagnostic accuracy to great extent and bring innovation to the field. 
University of Pittsburgh
Founded In: 1787
Graduation Rate: 80%
GPA Score: 3.0
Acceptance Rate: 59%
This is another famous university to enroll in the physical therapy program. It renders many kinds of DPT programs – Doctor of Physical Therapy, Ph.D. in Bioengineering, Rehabilitation Science, and Physical Therapy MS. 
This university is an international leader in disabilities and rehabilitation education, community service, and research.
The university offers the School of Health and Rehabilitation Sciences as one of the best therapy colleges in the world.
It is known for clinical education and academic excellence. It extends a multidisciplinary approach and high impact. The school helps people of all stages and ages to overcome function, mobility challenges, and movement. 
It requires a strong GPA, observation hours, and letter of recommendation, and the correct prerequisite courses. 
University of Delaware
Founded In: 1743
Graduation Rate: 94.34%
GPA Score: 3.77
Acceptance Rate: 66%
This ranks number 1 on the list of physical therapy schools. It is a public-private university situated in Newark, Delaware. 
It provides 3-associate programs, 121 master's programs, 55 doctoral programs, and 148 bachelor's programs in its 8 colleges. 
They aim to advance the practice of physical therapy by delivering exceptional post-graduate and entry-level education. They transform science to extend high-quality clinical services, federally funded research and training the next generation to become professional leaders. 
Baylor University
Founded In: 1845
Graduation Rate: 98%
GPA Score: 3.25
Acceptance Rate: 30%
This university provides a unique DPT program, which has a high admission rate. 
It offers military physical therapy courses and is located at the historic Fort Sam Houston in Texas, Home of Military Medicine, and San Antonio.
Once the program is completed, the students are awarded a Doctoral degree. The applicants do not have to belong to the military for applying. 
It presently houses 26 students and they complete 124 hours of clinical and didactic education during the course. 
It is a Commission on Accreditation in Physical Therapy Education certified school. 
Northwestern University
Founded In: 1851
Graduation Rate: 95%
GPA Score: 4.09
Acceptance Rate: 8%
It is the 6th best university offering physical therapy courses. This is a private research university in Evanston in Illinois. 
Its Department of Physical Therapy & Human Movement Sciences has the richest educational setup for students to get training in physical therapy. 
The school is committed to delivering innovative research, teaching, and intellectual and personal growth in the diverse academic community. 
It holds certification from the Higher Learning Commission. 
University of Miami
GPA Score: 3.0
Acceptance Rate: 27.13%
The University of Miami offers a degree in bachelor's and doctorate programs in the physical therapy division. The degree provided by it holds recognition in most regions across the world. Hence, if you study at this college, you have a higher chance of getting posted to a renowned physical therapy center. 
The Commission on Accreditation in PT certifies this program. The Miller School of Medicine, University of Miami offers this program. 
It is considered one of the top physical therapy programs in the United States since 1995. The program duration is 36 months and offers a doctorate.
University of Washington
Founded In: 1853
Graduation Rate: 93%
GPA Score: 4.15
Acceptance Rate: 16%
It is a private university based in St. Louis. However, the main campus of the University is at Clayton, Missouri, and St. Louis. 
It is a leading university offering excellent physical therapy programs in various fields. It provides education in human health movement, interdisciplinary research, clinical care, and the education of upcoming leaders to bring functional optimization across the duration.
The program is based on a movement-based, unique approach to providing quality education to students. 
Creighton University
Founded In: 1892
Graduation Rate: 99%
GPA Score: 3.74
Acceptance Rate: 70%
This university is located in Omaha, Nebraska, United States. It offers a rich program and has a new campus set up in 2012. This new center is located at the St. Joseph Hospital and Medical Center in Arizona. 
To get admission to this university, the matriculating students have to finish the pre-clinical work in Omaha. It is one of the finest schools for physical therapy that is certified by the Accreditation Council of Pharmacy Education.
Regis University
Founded In: 1877
Graduation Rate: 100%
GPA Score: 3.0
Acceptance Rate: 85%
It is a wonderful university delivering an evidence-based and cutting-edge curriculum. It houses nationally recognized staff and offers integrated learning in clinical expertise for 38 weeks.
The physical therapy course offered here provides advanced education to let you become an expert professional in the 21st century.
When you complete the graduation program, you will get a degree in DPT. This makes you eligible for the National Physical Therapy Examination. 
CSU Northridge
Founded In: 1958
Graduation Rate: 99%
GPA Score: 3.0
Acceptance Rate: 81%
This college has one of the best physical therapy departments. The university aims to prepare ethical and competent experts with a reflective professional personality. They offer evidence-based learning where students can practice in a collaborative and autonomous environment. 
The university houses top-notch faculty members who are experienced and excel in the field of mentoring, teaching, research, scholarship, and clinical expertise. 
Graduating from this university ensures you develop professional expertise and clinical partnerships that boost your ability to improve the quality of life and well-being in the global community. 
East Tennessee University of the State
Founded In: 1911
Graduation Rate: 96%
GPA Score: 3.0
Acceptance Rate: 87%
The main reason for the high popularity of this university is that it was the first in the region to provide a graduate program in physical therapy. 
It offers the Doctoral of Physical Therapy degree program. The duration of the program is three years, which starts from the summer session and continues to the spring of the third year.
Completing the PT course from this college offer practitioners lifelong learning and leadership. The rich knowledge provided during the course ensures you can improve healthcare in the region as well as the entire society. 
AT Still University
Founded In: 1892
Graduation Rate: 98%
GPA Score: 2.76
Acceptance Rate: 89%
This is another renowned university offering easy entry to the Physical Therapy education program. The staff and faculty members in the department are dedicated to bringing enhancement to the physical therapy profession. 
It offers a supportive learning setup to physical therapy students. The program is focused on the healthcare of the person as a whole.
The program is based on a progressive educational structure and encompasses rich professional opportunities like community partnerships, practicing clinicians, improving well-being, and promoting access to PT services. 
Touro University
Founded In: 1971
Graduation Rate: 97.2%
GPA Score: 3.0
Acceptance Rate: 70.5%
It is a non-profit university in Nevada that is sponsored by the Jewish institution for higher learning. This university offers programs in education and health sciences.
The faculty here focus on educating professionals on caring while serving their patients. The educational programs in this college are based on Judaism's commitment. The core agenda of these programs is to deliver intellectual pursuit, social justice, and humanitarian services.
To become a physical therapist, you have to enroll in the entry-level Doctorate Program of PT. Through this program, you can expect to become a skilled, caring, and knowledgeable professional. Once the course is completed, it is possible to function in varied roles of PT and serve the dynamic healthcare environment.
The university offers a rich curriculum that helps in advancing skills like education, healthcare, and clinical care.
Conclusion
Seeking admission to physical therapy schools is not simple. Even the easiest schools have the lowest requirements. Hence, you have to increase your efforts to get admission to a reputed physical therapy school.
But by fulfilling the essential things and promptly preparing for the exams, you can get admission to your preferred physical therapy school.  
FAQs
Q. Is it possible to enroll in a physical therapy college if my GPA score is low?
A. Yes, even when the GPA score is low, you can get admission to a physical therapy school. Most top schools avoid admitting students with low GPA scores. But there are a handful of good schools that you may consider. We recommend getting at least a GPA score of 4.0. 
Q. What are physical therapy schools with a 2.5 GPA score requirement?
A. It is best to prepare your application early to get admission to a prestigious physical therapy school. Most DPT programs need at least an average grade. Such scores differ by an institution and may be low in comparison to the acceptable average GPA. The minimum requirement for any physical therapy school is 2.5. 
Q. What physical therapy schools have the highest acceptance rate?
A. The University of Iowa is the easiest physical therapy school to get admission to. It has a high acceptance rate of 83% and has admitted around 21,000 students over the 26,000 applicants.