If you are here, then chances are you have or are about to graduate from high school. People around you especially your family and friends are most likely excited and proud of you as you are about to enter the next phase in your life. But there's you, on the other hand, feeling afraid, confused, and worried about the new phase. However, despite how they look now, everyone you know had passed through this stage and they also didn't have it figured out at that point. Every successful person you see today was as confused as you are now. So, you should not get too worried if you are still unsure of what to do after high school.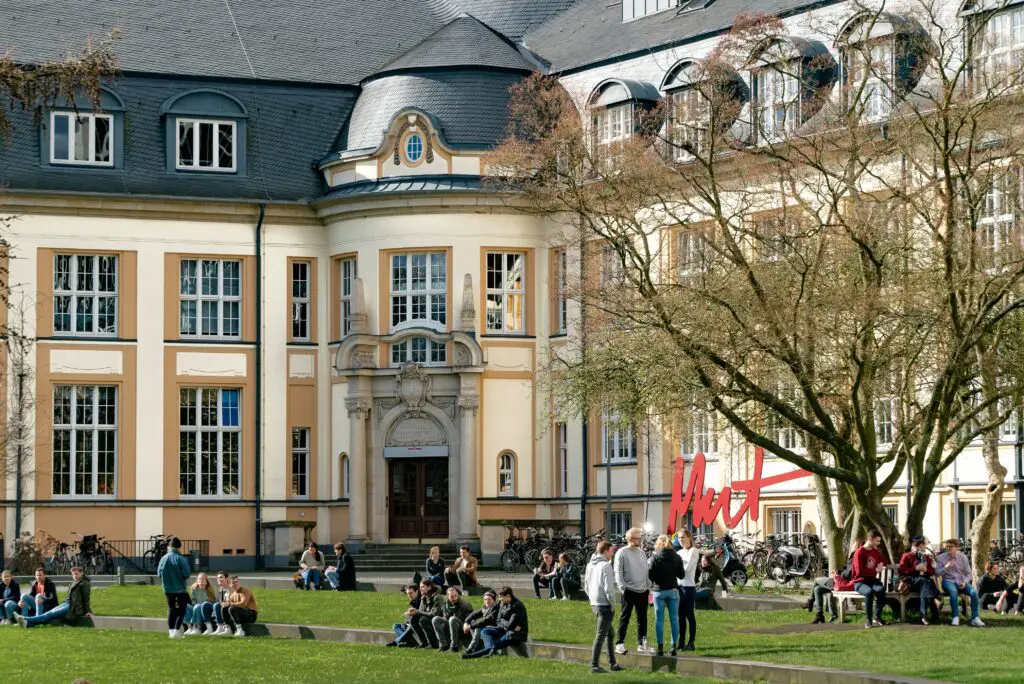 What To Do After High School?
Luckily, there are several things for you to do after high school. You can do what almost everyone expects of you and go to college, or you can choose to get a job, travel the world, take a gap year, or even start up a business. Below, some amazing things you can do after high school will be listed and discussed. Hopefully, through this article, you will be able to make a great decision that will have a positive impact on your life. 
1. Go to College 
Chances are you already applied to a college. You may have already gotten your admission letter. A lot of people do this and then go straight to college right after graduating high school. Having a degree comes with several benefits and people like to start early so they can start reaping these benefits early. So, starting college after high school is a great plan.
Another good thing about going to college straight from high school is that you do not necessarily have to be sure of anything yet, including your career path. You do not need to pick your major at this point. You can be an undecided major and then discover what you would like to major in while taking some general courses. 
2. Get an Online Degree 
If you would love to get a degree but you do not want to be restricted to a traditional college, then you can choose to get your degree online. The degree you get from studying online is the same as the degree you'd get from any traditional college. 
Studying and getting your degree online comes with several benefits. For instance, it will afford you the freedom and flexibility to do other things you are interested in. It is also a cheaper way to get a degree. 
3. Get a Job 
There are so many options open to you if you are not interested in getting a degree. For example, you can decide to start working straight out of high school. This is not an uncommon thing among high school graduates. You likely have hobbies and things that interest you; you can get a job in this line. This way, you get to make money while also having fun. 
Also, this doesn't have to be a permanent thing. You can simply work for a bit while further discovering yourself. Or, you could do it alongside something else. For example, if you would like to get a degree, you can earn your degree online, while working.
The downside to this is you might not get a great paying job since you only have a diploma. But there are also ways to bypass this challenge. For instance, some high-paying job roles do not require a degree. However, for jobs like these, you most likely would have to go through training. Luckily, some companies will allow you to learn on the job. 
4. Build an Online Brand 
Some high schoolers already have an online brand and audience. But if you do not, you can use the free time you have after graduating high school to build your online brand. The possibilities with this option are endless. 
One downside is you would have to put in a lot of effort and time. But once you establish yourself, you can earn a lot of money just from this. To build your brand, you need to first decide on your industry/niche. Once you do, you would need to publish high-quality content for your chosen niche. 
Your content can be in any form, it could be written like articles and blogs, or it could be videos and photos. You can become an influencer. Or you could establish yourself as an authority in your chosen niche and then you can start charging your readers/followers a subscription fee before they get access to your content. 
5. Start a Business 
You are not too young to start a business, and you also do not need a college degree to do this. You can turn to entrepreneurship straight from high school. However, if you decide to go with this option, you should know that it won't be a walk in the park. Starting a business is no joke. You need to be committed to your business; determination and resilience will also help you on this path.  
You can start your business alone or you can decide to partner with a family member or friend. How to fund your business is another thing you need to properly consider if you opt for this option. As a high school graduate, you most likely do not have the capital to start up a business. 
Luckily, there are so many business funding methods. You could get a job and then save up money from the job. You could also get funding from your family members like your parents or siblings. You could try crowdfunding. Or you can even decide to go all out, draft a business proposal and try to get an investor for your business. 
Fear should not hold you back from taking this bold step. If it is what you want, you should be brave enough to go for it. 
6. Freelance 
Just like getting a job or starting a business, you can earn money after high school by freelancing. The internet has made our lives so much easier and has even made it easier to earn money. With just your laptop and an internet connection, you can reach out to potential customers and clients willing to pay you for your skillset. 
If running a full-blown business is too much for you, you can alternatively start an online business. You can easily open a store on commercial websites like Esty and sell products. 
Or you could connect with clients on websites like UpWork and Fiverr and get jobs writing, designing, proofreading, transcribing, and so on. Or you could also freelance handy services like gardening, cleaning, moving homes, driving, etc. You just need to look for something you enjoy doing and then earn money from it. 
7. Take a Gap Year 
You can decide to put your college and career plan on hold and simply do something else. However, you can't simply stay idle the whole gap year. you still need to do something productive with your gap year.
Your options here are vast. You can travel the world and learn new things. Although this option can be quite expensive, you can learn a lot from the experience and it can help you get clarity on what you want to do with your life. 
Another thing you can do with your gap year is to study abroad. This involves traveling to a different country to study for a given period. Just like just traveling, studying abroad can help you learn a culture different from yours. This in itself will help broaden your life perspective and may even make it easier for you to make certain decisions. 
Volunteering is yet another great option for a gap year. You can volunteer with non-profit organizations like Peace Corps and AmeriCorps. Again, you can gain some very important experiences that will help shape you into a great individual. 
The great thing about a gap year is it won't affect your resume in any way. It won't make you less employable once you start looking for a job. It may even make your resume more impressive; for example, if you volunteer with AmeriCorps, you can easily add this to your resume. The only downside to taking a gap year is that it can be quite expensive and if you do not have the financial capacity, you will be restricted in your choices. 
8. Explore Your Passion 
If you have something you are passionate about, now may be the best time to properly explore it and make the most of it. Let's say you love photography but you have never had the time to focus on it because of the tight schedule you had in high school. Now that you are done with high school, you can now focus on photography and see what you can make out of it instead of heading straight to college. 
Your passion can become your career if you take the time to explore it. Business experts will always tell you to make a business out of your passion. This is something you can do if only you explore the passion and build your skills in it. So, for instance, if you like photography, take classes, get a mentor, and do things you are sure will help you become a better photographer. 
9. Attend a Vocational School 
You can also ditch the conventional option of going to college and going to a vacation school instead to learn a trade. This is an especially great idea if you love doing things with your hands. You can easily learn a trade like welding or plumbing. 
Vocational schools are not as expensive as colleges and you also won't spend as much time in a vocational school as you would in college. At most, you should complete your vocational training in two years and then get into the workforce. 
If you do not want to learn a handy skill, there are other options for you at a vocational school. For instance, you can train to become a nursing assistant. 
10. Enlist in the Military 
You can decide to serve your country by enlisting in the military after high school as far as you are 18 years old. The good thing about joining the military is that you get to learn some great and valuable skills while serving. You can get valuable skills in industries like engineering, science, and so on. 
There are also other benefits attached to serving in the military. For instance, you will get free rent and health insurance. Also, if you decide to go to college after your service, you will get assistance for your tuition, and there are several military scholarships that you can apply for and get. 
Conclusion 
There are so many things for you to do after high school. Most people will head straight to college and you can do the same. But if that is not what you want, you can do other things and still make the most out of your time. The good thing is that you can still have a great life even if you do not go through the conventional path that is expected of you. All you need to do is do some soul-searching, consider some of the options listed in this article, and then decide on what to do. 
Frequently Asked Questions 
1. What Happens After Graduating High School? 
What happens after you graduate high school solely depends on the choice you make. You can decide to go straight to college; likewise, you can decide to take a gap year and discover yourself more before making any major decision. You can choose to learn a skill, go to the military, take a certificate or trade program, and so on. The possibilities are endless. 
2. Why is Leaving High School Sad? 
Leaving high school is often sad because it comes with several uncertainties. No one often knows what will happen when they leave one stage of their life to transition to another. So, it is only normal that you may be apprehensive and sad because you are scared that your life will get disrupted when you leave high school.