Many times it happens that you come across situations in life that become a barrier to finishing high school at an appropriate time. It could be because of financial barriers, health issues, or your non-willingness to finish high school. But there is always a chance to look back and decide about starting from where you left off. Let us see some free high school diploma online.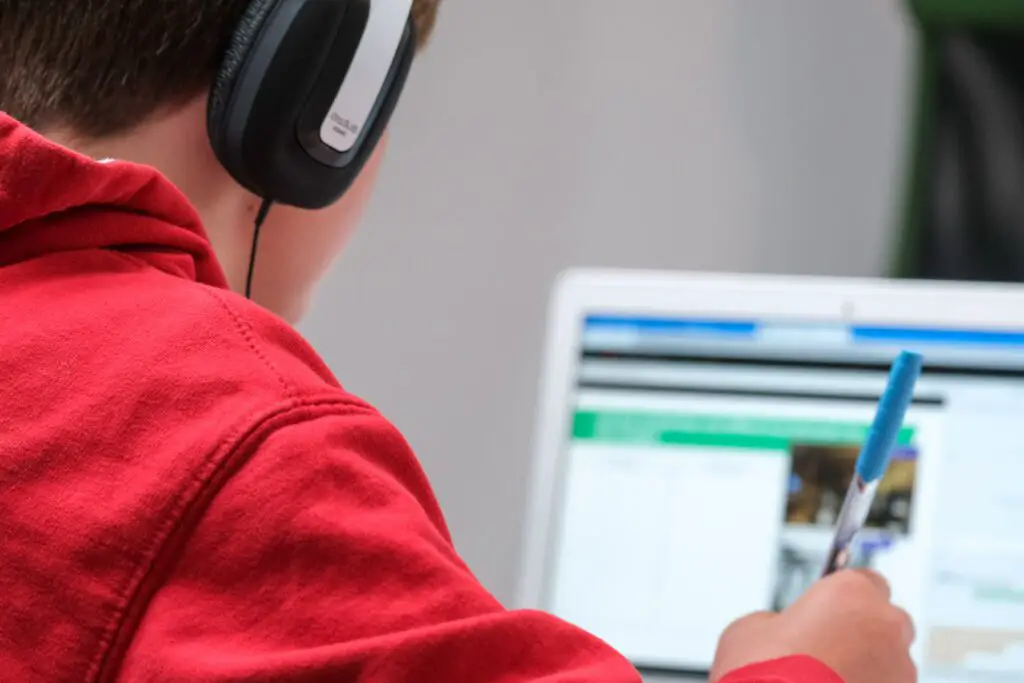 Nowadays, it is easy to grab a free high school diploma for adults at no cost or minimal cost. With the help of technology, you can use the option of online schooling to gain a free high school diploma online. This article will guide you through the process of grabbing a high school diploma for free or at the minimal possible cost for adults. You will be able to finish your long-awaited high school diploma from the institutions mentioned in this article.
Online high school diplomas have the same value as the ones completed with a physical presence. Some public schools and academies provide free Online high school diplomas, whereas, in others, it can be completed at partially free costs. You must check the accreditation status and requirements of the school before applying for the online diploma. My virtual academy and connections academy are among the free online high school diploma providers. In contrast, James Madison High School, Texas Success Academy, Excel High School, Brigham Young University, Park City Independent, Orion High School, The Keystone School, Smart Horizons Career Online High School, and Penn Foster High School provide this service partially free.
Fast and Free High School Diploma Online
High School diploma's traditional model is time-consuming, so it is always preferable to opt for fast online high school diploma programs. You can finish this type of diploma while working in your regular job and supporting your family at the same time. You can fit the timetable of courses into your daily schedule at your convenience. 
You can opt for a fast and free high school diploma online if you are familiar with the course subjects and have credits to transfer from your high school earlier. Many benefits can come your way if you apply for this opportunity. For example, you can apply for new and better job opportunities, demand a pay increase, or move on to college immediately.
Factors to Consider While Choosing High School Diploma Online
You must consider the following factors while selecting an online diploma:
Consider a fast diploma offer
Apply for a fast-track program for an online high school diploma along with the registration process, curriculum, and quality of education.
Check accreditation
Before investing your time and money, confirming the school's accreditation status is critical. A good online high school enjoys official government accreditation. Numerous organizations, such as the Middle States Association of Colleges and Schools and the Western Association of Schools and Colleges (WASC) (MSA-CESS), provide accreditation.
Research the school requirements
You must meet the online school requirements, such as submitting the necessary paperwork, finishing the necessary credit units, and meeting the enrollment requirements to be considered a proper student. You should be informed of the program's start date, the potential of transferring credits, and many other details. Start your registration process online once you have chosen the best school for you.
Start Learning
You must see that you can follow the curriculum schedule while selecting the school and submit your assignments on time. Stay dedicated to learning and fulfill your goal of grabbing a high school diploma online at a fast pace.
Online High School Diploma List
My Virtual Academy
For many people, grabbing a hand on a high school diploma is a turning point in their lives. Those people who have difficulty in their student life or they don't have satisfaction with traditional schooling can approach My Virtual Academy for help. They assist students in having their free high school diploma online and without any cost for the adults as well.
Attractions
Michigan students under the age of 22 can attend this for free. They have customized programs and a feature of self-paced study. It consists of a tuition-free online education program in which one teacher is allotted to every individual student. Coursework is modern and online tools are attractive. It is fully accredited and provides free laptops and internet facilities. This academy meets the national standards and the Michigan education standards as well.
Connections Academy
Connections Academy is the online learning environment for you if you're seeking a public school that doesn't charge tuition. Get your free high school diploma online at your speed at no cost to adults. Connections academy is accredited by Cognia and adheres to the highest standards.
The accreditation guarantees the educational curriculum at the K–12 online school is of a high caliber. Connections Academy offers entry-level programs (math, science, language arts, and social studies). Additionally, elective courses in fields like foreign languages, digital technology, journalism, and art are an option.
Once you enroll online, a counselor will be assigned to assist you in achieving your objectives and earning your free high school diploma for adults online. Simply enroll in six-semester classes to qualify for a high school diploma. Additionally, you should be aware that different states have different credit requirements.
James Madison High School
A high school diploma is available online from James Madison High School (JMHS), which is also partially free. You can obtain an authorized high school diploma online by enrolling in JMHS.
JMHS graduates 2,500 adult learners and homeschoolers on average every year.
There are two affordable tuition alternatives for JMHS's online high school. The first choice allows you to select Full Pay, which is the least expensive tuition option, or Monthly Pay, which is the most flexible tuition option at JMHS. The amounts are as little as $55 a month. Another choice lets you transfer already earned credits after enrolling, which lowers your tuition.
Texas Success Academy
Texas Success Academy is an affordable and partially free accredited academy with no age limits for an online high school diploma. 
The flexible timetable at Texas Success Academy enables adult learners to learn at their own pace. It provides live, one-on-one tuition from an instructor. There are numerous programs to select from and numerous ways to transfer credits to earn your degree.
It would be best if you had an Internet connection, email, and a laptop to access their online service. Registration requires $100; then, you can start with a down payment and a monthly payment of $50.
Excel High School
Excel High School offers online tutoring and a high school diploma online. Their instructors are qualified for online courses. It provides a fast-track high school diploma for adults in a few months. You get 24/7 support in online diploma courses. Credits from the public school to Excel High School can easily be transferred. You have to pay $99 to get access to unlimited courses.
Brigham Young University 
If you want to expand your educational opportunity as an adult and complete your high school diploma, you must approach Brigham Young University. This university is operated by BYU Continuing Education, an accredited institution at the university level.
BYU delivers more than 450 courses that have been approved by all 50 US states and more than 105 other nations. BYU Online High School offers these courses so that adults worldwide can complete their highly-wanted high school education in the United States. At Brigham Young University, there are three recognized ways to enroll in the university, which include open admission, adult education, and enrollment by semester.
These alternatives are all priced differently. A semester costs $3700 a year, or $1850 per semester. One or two installments are acceptable for these payments. Open Enrollment and Adult Education cost 189 or 289 dollars, which comes with cheaper online courses.
Park City Independent
You can partially obtain a free high school diploma online at Park City Independent if you are 18 or older. You can complete all your courses online through the adult diploma program, graduate, and get an authorized diploma. The Northwest Accreditation Commission has granted Park City Independent accreditation.
The diploma from this school is accepted by businesses, colleges, and universities all around the United States. The school will return your full money if you're not completely happy within the first month.
You can transfer your high school credits to Park City Independent to avoid having to start your high school education over again. Get credit for the lessons you have already completed and mastered by being recognized for your prior work and effort.
Orion High School
This school is accredited by the Southern Association of Colleges and Schools Council and by the Association of Christian Teachers and Schools. K-5, 6-12, and adult programs are offered by Orion High School.
Admission is easy as you must first choose your education pathway and fill out the application form. Submit it with the tuition fee, and then create your user account to access online education opportunities. The refund policy of the school says that if the student drops out of the course within five starting days, a complete refund is given by the school.
You should know that there is a per-course tuition fee before you finish the process and make the payment. The first of the month marks the start of the courses, while the last day of the second month marks their conclusion.
The Keystone School
Flexible online learning options are provided by The Keystone School, as they call it, learning at any place and anytime. For adults, their online high school diploma program is flexible and convenient.
With its career-focused high school certificate for adults, Keystone School Online ensures you master the skills required to reach your professional objectives. Do you wish to quickly complete your online high school diploma? Within 21 months, with the proper strategy, you'll have it.
What to anticipate from Keystone's adult high school diploma program? It organizes your courses in a way that advances your objectives; a free transcript estimation is available before enrolling, Personalized assistance from a graduation advisor is available, courses are self-regulatory, career guidance tools are available, and you can complete two half-credit courses each month.
The tuition cost is a mere $99 a month until you receive your high school diploma if you're prepared to pursue your academic and professional goals. There is also the risk-free 30-day money-back Keystone guarantee option for new students.
Smart Horizons Career Online High School
The lifelong goal of fulfilling and receiving your high school diploma is now possible by sitting at the convenience of your home through online means, which are partially free at Smart Horizons Career Online High School. 
You can improve your skills and enhance your knowledge to impress your future employers with your new diploma, which reveals more commitment and your passion for earning it as an adult. You can become a graduate faster because it allows you to transfer credits. 
The process starts with enrollment and transfer of your credits. You can begin your courses which are available online 24 hours for the whole week. You can utilize online resources provided by the school for studying, which includes academic service support and an e-library. Helping hands include certified instructors and academic coaches.
There is complete coursework available in your chosen area, and you graduate with an accredited high school diploma. Military discounts are also available in payment plans. The full payment plan is $1295.00, and it saves you $91.
Penn Foster High School
Penn Foster High School offers some free assistance to students, parents looking for at-home learning options, and individuals who want to complete their high school diplomas online. You can earn an authorized high school diploma from the comfort of your home with their online courses.
Penn Foster High School assists students in moving on to their next educational stage by holding accreditation from the Middle States Association of Colleges and Schools Commission on Secondary Schools, Cognia, and the Distance Education Accrediting Commission.
There is a tuition promotion offer that can save up to $400, or you can pay $55 per month, with payments starting at just $1. The entire cost of your studies and all course materials are covered by the total price for the Penn Foster High School diploma online program.
The courses include Math, English, Algebra, American Literature, Auto repair, vet assistant, etc.
Conclusion
This list shows that your access to the application procedure, course materials, curriculum, tests, and exams are just a single click away. By reading the text and using the simple elimination method, you'll find the best online school that provides adults with a free high school diploma online or a reasonably priced alternative, a half-free one.
Even though some adult education courses have a fee, they are still relatively reasonable and probably within your means. Consequently, you will have a high school diploma and cash in your wallet later in life.
FAQ's
What is the validity of online high school diplomas?
Online High School Diploma programs are 100% valid because they can be utilized for the same purpose as that normal high school diplomas. They are provided by accredited schools, so their importance is the same as any other high school diploma.
Can you do an online high school diploma for free?
Yes, you can do an online high school diploma free from public schools, which are tuition-free or sponsored by organizations.