A degree is any of a number of titles awarded by colleges and universities to demonstrate the depth of academic performance or the conclusion of a term of study. Related Subjects undergraduate degree master's diploma associate physician Education and General Certificate. Due to the fierce competition, finding a job is becoming increasingly difficult as the global market becomes more complex. Let us see some most Employable degrees.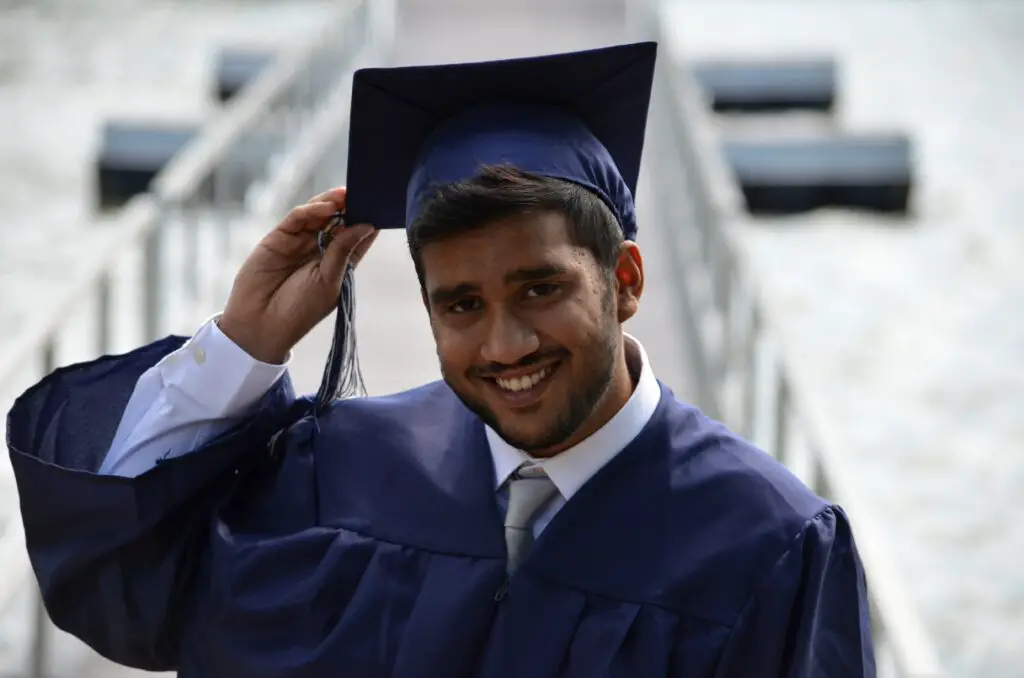 Most Employable Degrees
Your ability to locate the right employment will be significantly impacted by your education and the type of degree you took in college. So before beginning a degree program, selecting a professional profile is essential. The most employable degrees are Medicine, Engineering, Law, Architecture, Computer science, Education, Finance, and Psychology. These degree programs are in high demand and offer good remuneration. If you intend to attend college, you should pick a major that will offer you the best head start on your desired job.
Medicine 
It is a respectable field of work. You can choose to work in research labs, hospitals, other healthcare facilities, or the medical divisions of other professional areas. Medical school graduates either manage health care costs in the private sector or work in the legal system to establish medical malpractice and protect patients' rights. Choosing the appropriate study course is the first step. The daily tasks can vary greatly. You will encounter a variety of intellectual and practical difficulties. People with medical degrees frequently find employment within six months after graduation, making it one of the most employable degrees of All time. The need for doctors and jobs related to the medical industry has expanded as a result of improvements in medical technology. A recognized medical education also comes with good compensation. Be prepared to put in long hours every day, though, as this road is far harder than others and it will take years of study to reach the summit. Medical school is one of the most rewarding occupations you can choose from, but it can take longer to accomplish than other degrees.
The benefits of studying medicine include:
There is a demand for jobs everywhere.
There is a High Demand for Doctors
Healthcare careers guarantee high salaries and job security –
Your involvement in society is crucial.
Much more than just a hospital job 
High salary ranging from $70,000 to $260,000 depending on your field of practice.
Engineering 
One of the most employable degrees is engineering, which also offers a rewarding career. It is a fairly varied field that includes a wide range of disciplines, such as mechanical, electrical, civil, software, and many more. The field offers excellent career opportunities to deserving applicants, and there is a constant need for engineers. For engineering graduates, there are several opportunities to work in both the public and commercial sectors and earn a good living. It might be challenging to find employment in the private sector, despite the fact that it pays more. You must therefore first enter the field to overcome that challenge, and as you gain experience, your compensation will increase.
Benefits of studying engineering
Employability. While pursuing an engineering degree, you have the opportunity to put all the skills to use that are important for daily life as well as the workplace.
Possibility of a high salary with an average of $85,000 per annum
International opportunities.
Think imaginatively.
Professional experience, 
Internationally recognized degrees, 
Law
With an employment rate of 74% within six months after graduation, law graduates are in high demand. Although a legal degree is a good starting point for a career as a solicitor or barrister, it is not your only option. Beyond the legal field, you have a variety of choices such as:
Arbitrator
Barrister
Legal Executive 
Company Secretary
Costs lawyer
Detective or investigator
Licensed conveyancer
Paralegal
Solicitor
Benefits of studying Law
regular income can earn an average of $110,000 per annum
large-scale career opportunities
prestigious area of study
Higher level negotiation abilities and improved logic
the power to alter the world
Architecture
Architects create ideas for brand-new construction projects, renovations, and redevelopments. They apply their in-depth understanding of construction and advanced drafting skills to produce structures that are functional, safe, sustainable, and aesthetically pleasing. In architecture, students can pursue a wide variety of courses in the humanities, sciences, math, and technology.
Benefits of studying Architecture
Respected career
Interesting and creative work
In high demand
Lucrative with a  good salary
Emphasis on travel
Great appreciation of the cities and buildings around you
Fast-paced career
Emphasis on travel
Computer Science 
One of the most employable degrees is in computer science. Technology is constantly transforming every aspect of our life, and this trend will only intensify. Computer science has an impact on every sector of our economy. Particularly in today's technologically savvy environment, a degree in computer science is highly sought after. The continual expansion of the data sector has made computer science with a focus on management information systems increasingly well-liked. The emergence of start-up culture has increased the demand for computer science. Many startups even hire associates in computer science without a degree.
As a computer scientist, you can be: 
IT professional.
Web developer and UX designer.
creator of mobile applications.
IT project manager.
Information security analyst.
Systems Engineer.
Engineer for AI.
Developer of computer hardware
developer of video games
Benefits of studying  Computer Science
There are computers everywhere. There isn't a single industry that does not utilize computer and data technologies daily.
financially satisfying, they earn an average of $74,000 per annum
Specialization options; 
international opportunities;
Gain transferable skills, 
unleash your creativity, 
anticipate the future and improve the planet.
Education
A bachelor's degree in education, usually referred to as a BEd, is a four-year full-time program that trains future teachers and gets them ready for elementary or secondary school. Both academic and later practical teacher training are included. The world requires educators. This is not expected to alter because recruiting for teaching jobs typically occurs at a steady level. Many teachers first pursue a different degree before enrolling in a teaching program. Very few instructors begin their careers as educators. This might make a degree in education quite desirable. This will help you advance and land a better position in the field of education in the future. Teachers do receive a lot of holidays, too. They may work an additional few hours if necessary after nine to five, so this does not mean they put in particularly long hours.
Careers in education besides teaching are:
Adult education teacher.
Assessor and/or moderator.
Child Care center manager.
Curriculum specialist.
Departmental head.
District education manager.
District official
Early childhood development practitioner.
Benefits of a degree in Education
Good income with an average of $65,000
Building Bridges Across Borders
Feeling of Completion
More efficiency.
improved communication
Skills for Critical Thinking.
Skills Identification.
Higher Level of Discipline.
Finance
Since every company needs someone to manage its finances, regardless of circumstance, finance is regarded as one of the most employable majors. The need for people with finance degrees is quite strong and is expected to rise by 20% on average by the year 2026, with a focus on financial managers and analysts. Because the stakes are so high in this industry, businesses do not just trust anyone with their money. Therefore, you need a solid degree from a recognized university to earn a high wage from a promising employment.
Benefits of studying for a degree in Finance 
Finance jobs are well-paid and In high demand with an average salary of $76,000.
Finance teaches you to differentiate between price and value
Obtain the skills and information required to handle the rigors of a real career.
Work for several different employers.
Establish the foundation for obtaining professional credentials.
Prepare yourself for a job that will be financially rewarding.
Join a lucrative business that anticipates steady growth.
Psychology
You are well-positioned to seek a career in the arts and sciences with a psychology degree, depending on your personal interests. A psychology degree opens up a world of opportunities for someone to better their life. A bachelor's degree is the best path to many careers in psychology. Graduates may seek careers in non-psychological disciplines like business, criminal justice, and education, as well as roles in social and community services, human resources, and rehabilitation services.
Benefits of studying for a degree in Psychology
Highly lucrative with an average salary of $93,000 per annum.
You will learn useful research and analytical techniques.
Your ability to communicate will get better.
You will learn several techniques for resolving disputes.
You will be prepared for a variety of vocations.
You might even improve your social life.
Summary
It is always important to research the degree you intend to study at the University. The most employable jobs are Medicine, Engineering, Law, Architecture, Computer science, Education, Finance, and Psychology. These jobs are in high demand with chances of gaining employment a maximum of 6 months post-graduation. They are also very lucrative as the pay is high and they are also prestigious degrees providing holders of such degrees confidence and a high level of self-esteem.
FAQ
Do engineers earn more than architects?
An average architect makes $86,897 a year. Civil engineers, on the other hand, make an average yearly salary of $85,617.
What is the most employable degree?
Medicine