During your last years in high school, you start thinking about college, where you want to go, and how good your grades are. Different programs and different institutions have different requirements before your application would be approved. What is the minimum GPA for pharmacy school?
The required GPA for pharmacy school ranges between 2.5 and 3.0. If your GPA is below this range, it is unlikely you would have your application approved by schools that have strict application requirements. Other requirements for pharmacy school would be discussed below.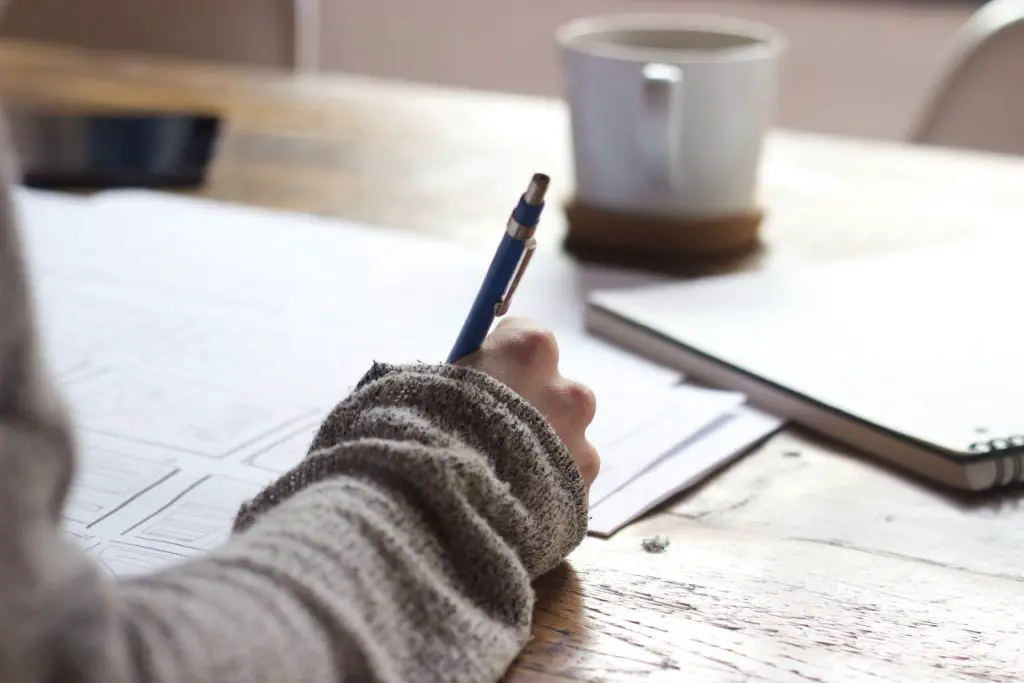 Requirements for pharmacy school
Pharmacy school is a very competitive one, with so many applications pouring in each year for admissions.
To get into a good college with a great pharmacy program, the following requirements are needed during your admission process.
An impressive GPA.
Letters of reference/recommendation.
Prior experience in medical centers or hospitals.
An Essay/personal statement.
An Interview.
An impressive GPA
Your GPA is essential in determining your admission into any pharmacy school. Different institutions let out their acceptance range for applicants so they know the GPA range. However, it is possible to get into pharmacy school with a low GPA, how to do that would be discussed later on.
Letters of Reference/Recommendation
Most pharmacy schools ask for about one to four letters of recommendation from applicants. You can easily get this from professors in pharmacy or pharmacists and also from the head of any voluntary organizations you may have been part of.
Prior Experience in Medical Centers
Getting an internship in a hospital or old people's home, basically anywhere that has a relation to your program, would make you more successful in your admission quest.
An Essay / Personal Statement
Your essay is a way of selling yourself to the reviewers, you want them to know you are passionate about pharmacy and want to be a pharmacist. It has to come across as confident and not desperate. You don't have to keep repeating how much you'd love to be a pharmacist, just make it clear and authentic. Never copy essays online, the reviewers have reviewed thousands of essays and they could identify if yours was copied.
Below are some tips on writing the perfect personal statement for your application: 
Specialization. You should write about the part of the pharmacy program you're most interested in.
Write about skills you have, preferentially the ones related to pharmacy.
Talk about any work experience you had relating to pharmacy that makes you want to become a pharmacist justifiable.
Talk about any quality you may possess that would make you a good pharmacist say; empathy, good at studying and research, and adaptation to different situations.
Talk about only pharmacy-related achievements or awards you may have received in the past.
Your essay should be about 500 words, the person reviewing your essay is not going to spend hours going through it, it should be concise and reader-friendly.
An Interview
Pharmacy schools require applicants to have interviews for further questions on why they want to become a pharmacist. They review your composure and how well you respond to the questions. They often ask questions about what you want to achieve when you become a pharmacist, what inspired you to apply for the program, and many more questions. The interview is necessary for determining how passionate you really are about the profession.
There are other requirements for pharmacy school depending on the school you're applying to, the above are just basic requirements that you would need.
Getting into pharmacy school with a low GPA
When you have a low GPA, you may think that getting into pharmacy school would be impossible. It is possible if you have a history of good grades. Your GPA should have been good at a point in your academic pursuit.
The first thing is applying to a school whose GPA average requirement is low enough to fit yours. You don't want your application to be rejected because of your low GPA despite the other interesting qualities in your application.
Whatever was the reason for your low GPA, maybe family issues, health-related situations, legal cases, or change in school, you should include it in your personal statement which is submitted as part of your application.
The school could then decide whether to let you use a grade from any repeated courses.
If you also didn't do well in some courses essential for your application to the pharmacy school of your choice i.e prerequisite courses, you should try applying to schools that don't have those courses as a necessity for application.
Conclusion
Getting admission into pharmacy school is not difficult when you have a true passion for the profession accompanied by good grades and qualities. Basically, you can get into pharmacy school with a low GPA or a high GPA. When your GPA is low, your options would be narrowed down but getting into a pharmacy school is not impossible.
Frequently Asked Questions
Can I retake a course I passed to get a higher grade?
Most pharmacy schools let students retake courses even if they passed them previously, however, if you happen to get a lower grade than you had the last time, that is what would be recorded for you, not the higher score.
What is the lowest score I can get in my prerequisite courses in pharmacy school?
Different schools have different grade ratings, the lowest grade expected is a C. Some schools have D's as the lowest grade ratings.
How many hours do pharmacy students study a day?
It depends on the student's capability and brain capacity. An average student can study for about five to six hours daily on weekdays. Some students study for fewer hours and still make good grades.
How is my GPA calculated for prerequisite repeated courses?
As long as the repeated course is a prerequisite, when calculating your GPA, the most recent grade is chosen for calculations, not the higher grade.