As per the Merriam-Webster Dictionary, an 'aide is a person who acts as an assistant. Thereby, a student aide is an individual who aids students in achieving their personal and professional goals bringing about significant efficiency in the entire process. Student aides essentially contribute towards enabling better performance in academics and the process of education in general. In this article we shall see What is a student aide in high school?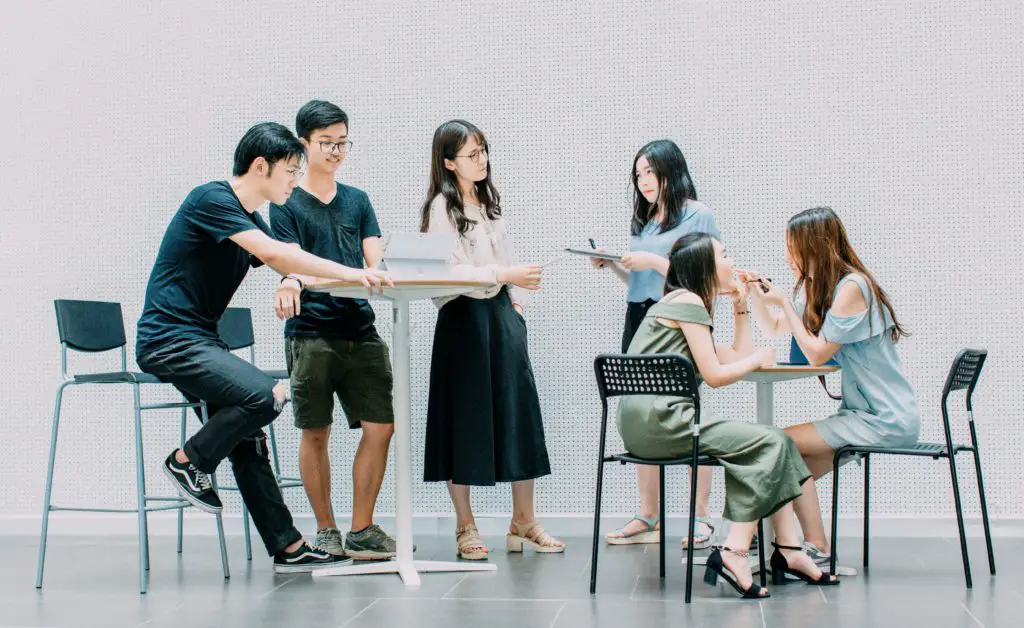 Who is a student aide? 
The school district itself usually employs student aides but, on various occasions, are contracted from outside organizations and agencies as they also serve as contractual employees. In particular, a student aide may be assigned to one individual whom we refer to on a one-on-one basis and may also be assigned to the entire class of students. Here, an aide also enables students to be motivated to accomplish their tasks by serving as a 'role model.'
A student aide should not be confused with a teacher's aide, as the latter serves a different purpose. A teacher's aide essentially functions as an assistant to a teacher, whereas in this case, they perform a more specific role catering to developing the necessary abilities in students.
Qualifications of a student aide? 
To become a student aide, one needs to possess specific qualifications. At first, one needs to pursue an education degree in sync with the nature, duties, and responsibilities of a student aide. The most pertinent subject one could study in Psychology, Business, Management, and Liberal Arts. These subjects help promote formative knowledge, which serves in understanding the role of a student aide. It is essential to gain the necessary certifications to understand the nuances of an individual student's needs and tackle problems firsthand as a student aide.
Steps to become a successful student aide
Once individuals can achieve the above, they must gain experience and on-the-job training to ensure that they can apply their learnings and methods. While doing so, they must develop the necessary skills to handle various situations that might emerge when they start working as a student aide. 
Qualities of a student aide?
After achieving a certain level of competence as a student aide, they must have certain other qualities from being resourceful, calm and patient, multitasking, ability to lead and collaborate, exquisite written and verbal communication, and at the same time possess a fine sense of understanding, empathy, and judgment to bring out the best of every individual student. 
Though the job of a student aide can be considered highly remunerative, the essential quality of a student aide is an intrinsic motivation of 'interest' and to enable students to perform the various tasks. 
This motivation of interest instills passion and brings the best out of student aides, which are then seen as a reflection of the students' performance under their guidance; this is the most critical attribute enabling a smooth functional relationship.
Roles of a student aide? 
Now, the student aides can play multifaceted roles. First, they can be 'instructional assistants' facilitating students to accomplish the various study-based tasks at school, most commonly school-based homework assignments. 
They can also perform tasks such as leading a small group of students on certain project activities, preparing course materials, enforcing school rules and policies, and at the same time also grading their assignments. 
On the other hand, they can also enable individual students to accomplish daily tasks; this is notable in the case of students with special needs who require assistance on a day-to-day basis, and this involves mobility-based tasks that might seem complex for the individual student initially; this is an essential function as these tasks boost students' morale and confidence to take up other tasks that lie ahead in their lives.
Do you need more than one student aide?
Depending on the need, an individual student may have more than one student aide to facilitate them throughout the day. For example, a student may have an aide to accomplish school-based assignments at school and may have someone enabling them to carry out their day-to-day activities outside of school; this promotes better efficiency and consistency in the assistance an individual student receives throughout the day.
Moreover, another aspect is to gauge the performance of the student aides from time to time. Student aides have a designated purpose, and they must be able to serve them. In this case, their accuracy is crucial as they are employed to develop an ability or a skill in an individual student. They should not themselves accomplish tasks meant for the students.
Utility of a student aide
 Also, the student aides should not be overused, as they might hinder other facets of a student's life-like interaction with fellow students, receiving teacher's instructions in schools, encouraging unwanted behaviors, and developing a lack of self-motivation and independence including others.
The role of student aides should diminish with time as their primary role is only to make students more able to accomplish their tasks. Their functional role only pertains to developing students' ability, after which their role should ideally cease to exist to enable the process. The student aide must have data on the student's progress and should now be able to prompt students to identify the various steps involved in the completion of tasks.
Another essential element is that it is essential that an individual student's needs are identified at the earliest and that a student aide is provided during the early stages of life itself. When they grow older, they may resent the entire idea leading to further problems.
Conclusion
However, the job of a student aide may seem complex, but their ability makes students' lives simple. The above information provides all the necessary descriptions for a student aide to accomplish the tasks at hand. Thus, it is essential to understand that student aides serve as building blocks in a student's life, enabling them to accomplish tasks that they were not able to before and at the same time develop positive confidence among them to deal with problems, preparing them for future.