Introduction
Not everyone neither willing nor need to spend a four-year university curriculum; many have completed their education but made a decision to a career change, and they might feel like their former educational background is not enough to open their way into a new career. In all of these cases, a solution is vocational-technical schools (trade schools). Let us know 'Vocational Technical Schools Guide'.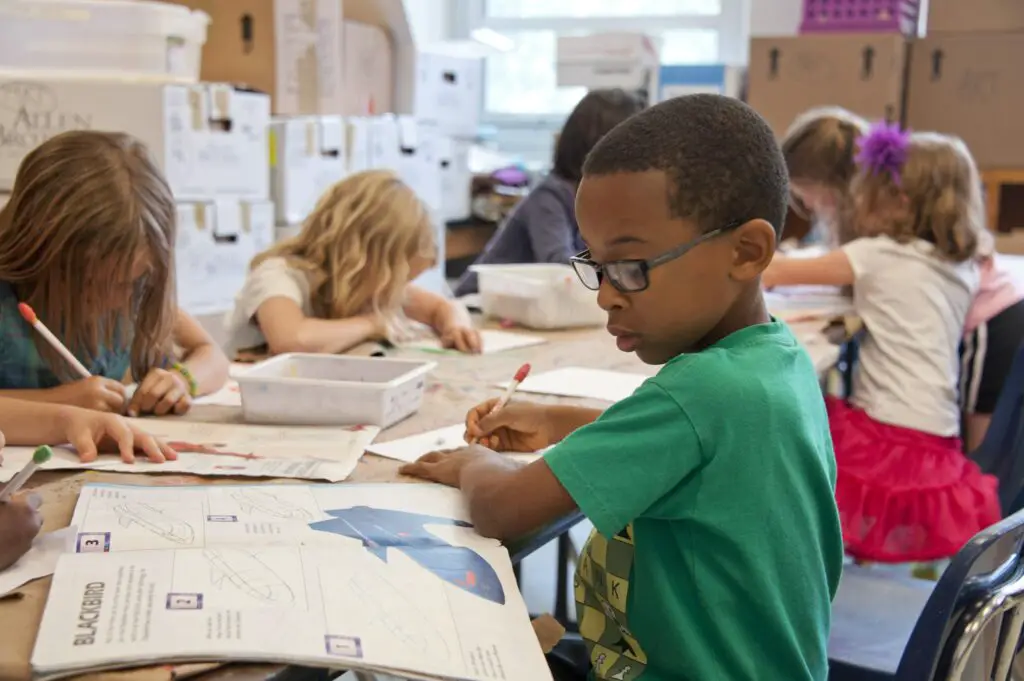 If you are also wondering to start the courses from these schools but are confused, because of the curriculum, admission, openings, etc.; or even still unsure whether this is the right decision or not, you have come to the right place.
Today in this article we will go through all the information necessary for deciding on a vocational-technical school to provide you with a complete guide on the vocational-technical school. Through this article, you will be able to search for a program and apply that fits your conditions. We also try to cover some of the technical jobs that are prominent among students.
What Are Vocational Technical Schools?
There are many terms and names used to describe the purpose of such institutions; these terms vary due to several reasons according to the educational system in one's country, some of them may be used interchangeably, while in other places these terms may have different meanings and that is the reason that two or more separate terms are used for them.
Definition of Vocational Technical
Generally speaking, vocational-technical schools give students the skillset and knowledge most of which is project-based material for the desired profession and careers of the students. So, such a system better helps the learners for the workforce directly out of their school.
The vocational-technical institutions have been experiencing several changes, which include many significant system-based changes during the years to fit in with the needs of the students better and better, and also to fulfill this task of preparing the learners for real work experiences right outside of the school. So that is probably the major reason why several terms such as vocational schools, trade schools, technical schools, career and technical education along with some more terms have been in use for many years. Here some of the most important differences are listed for you to be more specific about picking and deciding on your application:
– Vocational schools while remaining at their primary goals, and count as an alternative to a college degree, some of these kinds are not accredited in the official educational system verified by the government. Many of them also offer professional quality courses, but for some reason, you may need the approval of the government education system in your CV for the positions and opportunities you are aiming for. So, remember to check their credit and validity if you have such concerns. 
– – Trade/technical school is often used interchangeably with the term vocational school, but there may be a slight difference between both of them based on the educational, governmental, or even private system that is offering you the course. While vocational schools can be independent of a university or college, trade schools are often referred to as 2-year degree programs concerning a college or university that provide this opportunity for the students to graduate relatively faster to directly move into the job market, they have planned for in advance.
– Career and Technical Education (CTE), is the other term you may come across, and it is nothing special and separate and in fact, refers specifically to the type of learning at these trade and vocational schools. The main purpose of them is to focus on a minimum of abstract academics and a maximum of technical skillset in the related given discipline. Graduates often use the projects they have accomplished during their CTE as references to work samples on their CVs for getting approved for the positions they apply for postgraduation. CTE specifically focuses on 16 specific career clusters to help students choose their discipline and field, based on their job goals, characteristics, interests, etc. These sixteen clusters include:
– Business
– Finance
– Sales
– Health Science
– Information technology
– Science, technology, engineering, and math
– Manufacturing
– Hospitality
– Logistics
– Law
– Government
– Human services
– Construction
– Agriculture
– Training
– Arts, audio/visual technology, and communications
– Other terms you may encounter in your search results to apply to a vocational-technical school include vocational colleges, careers schools, vo-tech schools, correspondence schools, and technical colleges. Please be sure to check their validity and acridity from trustworthy resources and refer to them only when you are aware of all their guidelines and conditions. Many of them can be potential scams and defrauds.
Difference between Diploma and Certificate
Difference between diploma and certificate: A diploma usually is used when the holder has concluded a specific course type(s) and showcases concrete skills in a specific field like welding for example. A certificate, on the other hand, indicates a bit more in-depth school-based activities than a diploma. The holder of the certificate has completed several courses and pieces of training within a specific area or skill type (plumber or electrician, etc.) 
Rarely, some of the programs offered by such institutions, include an associate degree, which almost takes about 2 years to earn, and covers the basic required skills, that a student would require to succeed in their desired career. Some of these associate degree programs must be featured with some type of general academic course works as well.
The difference between the four-year college degree programs and vocational-technical degree programs
Given the slight differences to clear the concept of vocational-technical schools, now it is time to compare them with an average four-year college class.
The first and foremost difference between these two is the tasks and core course material that the vocational-technical schools include the day-to-day task of the job they are going to be right into that in their postgraduate, while the four-year college degree program course materials do not necessarily consist of day-to-day tasks of the job opportunities for that fields and disciplines.
Pros of a Vocational Technical School Education
Vocational technical schools' courses include shorter programs in comparison with 4-year college degree classes.
Vocational technical schools' courses are often more flexible coming in part-time and even hybrid formats to enable students to manage their life, whether it is for the current job or for continuing an academic degree at the same time.
Vocational technical schools' courses provide students with in-demand job opportunities with not many difficulties and filtering to find the job they want, whereas graduate students of colleges and universities, even those from top universities all around the globe, often need to dedicate lots of effort and time to coordinate with the job matches them the most.
Cons of a Trade School Education
a lack of degree respect is always present from most the people the attendees of the vocational-technical schools. A vocational-technical school degree is often considered less prestigious than a college degree
Vocational technical schools lack some resources to gain more knowledge, supper, and prospects in their fields, while for college campuses, many different resources are there to ensure their comfort during their program and also for the post-graduate era, whether for continuing higher education or getting into a profession.
Most of the time a four-year degree often reaches higher salaries than a vocational-technical school degree. Although right from the moment they start a job the vocational-technical degree starts to earn faster right at the beginning, usually, things change over time.
How to find a vocational-technical school and how get into one?
The best option regarding finding vocational-technical schools to choose between them is your school guide. The counseling services of your school are often free for the students and in case of having to choose a field for continuing your higher education and also for deciding on a job, they usually hold specific workshops, lectures, etc. so that students can have access to the sources regarding the comparison between the schools and prospects of the different job. Make sure to reach out to them and see which suggestions they give you and which centers they will introduce you to apply to, do research about, etc.
There are districts based on the educational level of students in most of the cities and provinces in the world and normally these districts, each at least have one vocational-technical school. There may be not many various options if you want to reach out to them based on the educational restrictions in your city, but you can research about differentiations these schools have and decide based on your preferences.
Conclusion
Thanks to the flexibility and several other good features vocational-technical schools usually have, many can use their benefits, whether for a career change, gaining knowledge, switching from college, or just a student who regarding the very basic purpose of these schools want to make their way right into the industry. Vocational technical schools can be a good option from many sides; just make sure to do your research enough before deciding to attend one, maybe still a college 4-year degree program can lead you to the goal that fits you better, no one knows, and hope this article has been helpful for you.