Many of the students that can't become doctors or physicians then go for a nursing degree. Though many people pursue it as a passion and profession. Considering New Jersey for continuing your nursing profession is good because it is a state that gives you many benefits.  Here we will see about The Best Nursing Schools in New Jersey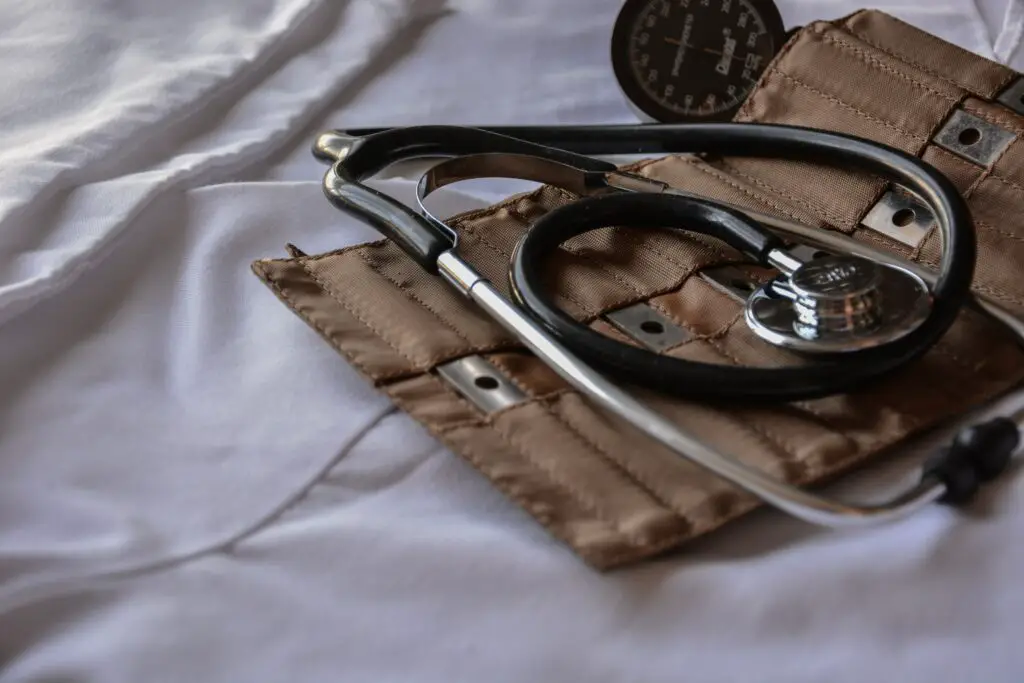 Not only for your profession but also your studies, New Jersey could be an ideal state for you as it is ranked one of the top states for education. You can get your degree in nursing here and can easily start your career as a nurse here. You just have to pick the right nursing school for yourself. 
Some of the best nursing schools in New Jersey are The College of New Jersey, Caldwell University, Rutgers School of Nursing, Seton Hall University, and Thomas Edison State University. These universities are considered the best nursing schools in New Jersey because they also provide you with lots of opportunities and chances of learning and research. New Jersey also has some other universities that come below these universities. You can select any university from top to bottom according to your choice and affordability to start your studies in this field. 
Let us have a detailed look at these universities so that you can get more knowledge about them. 
Best Nursing Schools Picks in New Jersey 
Nursing is a career that always needs new recruitments. You can make a handsome salary in this field with chances of going abroad. But to enjoy all this you have to study first. When it comes to studying, you look for the best nursing schools. There are many reputable public and private nursing schools in New Jersey, including some well-known institutions. Let's start our discussion. 
The College of New Jersey
The College of New Jersey is at the top of our list because of its high NCLEX Pass Rate which is 94.55%. It is considered the best nursing college not only in New Jersey but also in the United States. So students always try to get admission to it. 
The College of New Jersey's nursing school offers both BSN and MSN degrees to the students. It also offers an online RN-to-BSN program that is advantageous for working registered nurses seeking a bachelor's degree. Additionally, local New Jersey hospitals actively seek out graduates of the traditional BSN degree program of this college, which has an 85% of graduation rate.
Graduates from this college have numerous MSN choices they can specialize in nurse practitioner programs, and can go for Neonatal Care or Adult-Gerontology Primary Care. Several other programs are also available for undergraduates like post-baccalaureate Nurse Educator certificate and MSN-level Clinical Nurse Leader, etc. So it will be a great option for you to study here. 
Rutgers University 
If you want to go to a historical university for your nursing course, you should consider going to Rutgers University. It's because it's one of the ancient universities of New Jersey. This university provides you with a lot of nursing programs and students from all over the country come here to study it. 
It also provides you with numerous research opportunities with high-quality education and the excellence of experts. Its NCLEX Pass Rate is 91.49% which makes it one of the best options for nursing studies. It offers many in-person and online BSN programs. The graduation rate for BSN is 81% here. Many MSN programs are also provided by the University. 
University provides access to patients and different conditions so that they can learn more and practice on their own with their skills. It gives financial aid to students in the form of many scholarships. 
Caldwell University
If you don't want to go to live in New Jersey, you should consider having admitted to Caldwell University. It is a private university located in Caldwell, New Jersey and it is a 20-minute drive from New York. You can easily go there while living in New York. It will also be a good option for you because it doesn't support any in-state tuition as it is a Catholic university. 
The NCLEX Pass Rate of Caldwell University is approximately 83.33%. It offers many courses and to get into it, students must finish some of the liberal arts core classes and approximately 25 credits of nursing prerequisites to graduate from Caldwell with a BSN. So if you don't want to move to New Jersey, you can consider Caldwell University as your option.
Seton Hall University
One of the nation's top nursing programs is provided by Seton Hall University located in South Orange, Seton Hall, New Jersey. The institution continues to produce innovators and industry leaders as a pioneer in healthcare education.
The college's long history of distinction is shown in the accomplishments of its graduate students. The network of Seton Hall graduates is dispersed throughout New Jersey, the US, and the rest of the world, and it makes it a significant resource for nursing students. 
The passing rate of NCLEX is 92.86% which makes it an ideal choice. It offers a wide range of BSN and MSN programs. The graduation rate of BSN programs is approximately 70%. Hence it will be a very good choice for you. 
Thomas Edison State University
If you want to do a nursing course at a very affordable rate, then you should surely select Thomas Edison State University. It is because this university provides all the nursing courses at a very affordable in-state tuition fee. Its low rates attract numerous students to get admission to it. 
Furthermore, it provides a good NCLEX passing rate that is almost 87.50%. And hence it makes it popular among students that want to do nursing in New Jersey. One thing you have to consider about this college is that it does not provide you with a full 4 year BSN program. It offers an accelerated BSN program for those who have a bachelor's degree already. 
It provides students with nursing experts to gain experience and advice. Personalized nurse-to-nurse counseling is its defining characteristic. The mentors also assist with online discussions and train students through their courses. 
Other Nursing Schools in New Jersey 
You don't need to be disappointed if you can't enroll in nursing courses at the universities mentioned above. Here are some more nursing schools that you can consider for your nursing studies. 
William Paterson University 
Fairleigh Dickinson University
Stockton University
Monmouth University
Montclair State University
Kean University
You can also consider these universities to get your nursing degree if you want to study in New Jersey. 
Conclusion 
New Jersey is a beautiful state with lots of colleges that can make your dreams true. You can get your degrees and start your professional life here. If you are interested in nursing and looking for the best nursing schools in New Jersey, then you are at the right place. We have provided you with the top 5 colleges from where you can get your nursing degree. You just have to choose your college wisely while considering all the facts and conditions. 
FAQ's 
Can you make a good nursing career in New Jersey? 
With lots of the best colleges, you can study here best and make the best professional career as a nurse here. 
What is the NCLEX passing rate of William Paterson University? 
The NCLEX passing rate of William Paterson University is 86.87% so it'll be a very good choice for you.