Since its founding in 1859, Chicago's Feinberg School of Medicine at Northwestern University has trained physicians dedicated to public service and compassionate care. It is the Feinberg student body that exemplifies the school's dedication to social responsibility through its many clinics and community service initiatives. Let's learn about 'Northwestern Medical School Acceptance Rate Ranking and More'.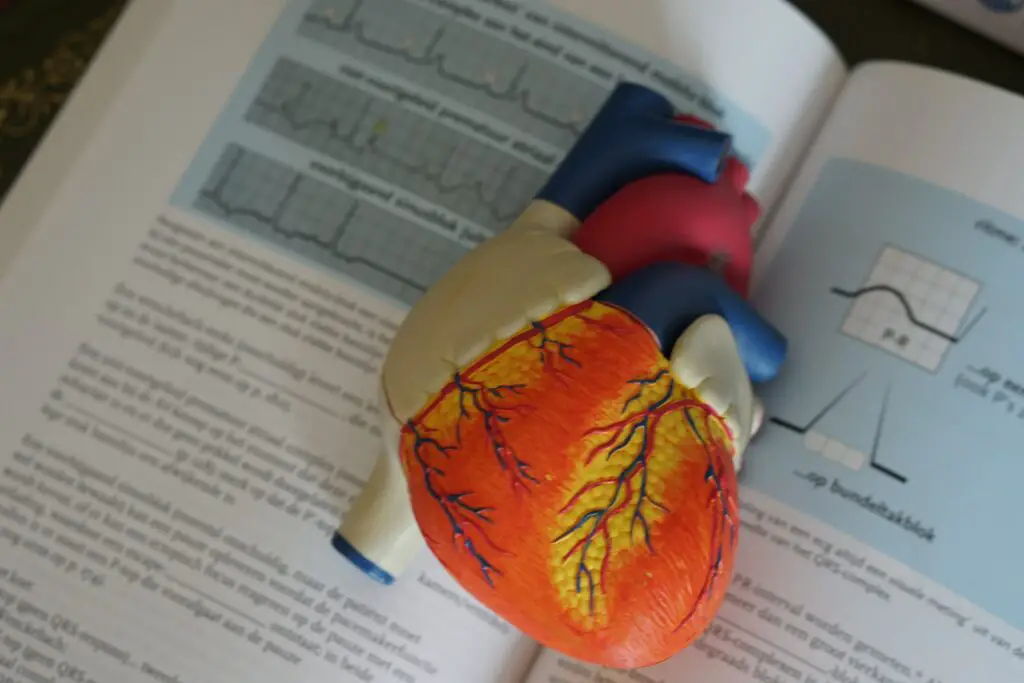 Northwestern Medical School Acceptance Rate Ranking and More
In 2002, the Feinberg School of Medicine at Northwestern University was officially named to honor a donation from the Joseph and Bessie Feinberg Foundation. The Clinical Neurosciences Institute and the Feinberg Cardiovascular Research Center were established with the use of the extra funds.
In 2019, a brand new biomedical research facility was established at Northwestern University's McGaw Medical Center. The McGaw Medical Center's relationship ensures the program has access to high-quality resources, including faculty, students, and collaborators.
With its highly selective student body, strong research divisions in a wide range of medical fields, and emphasis on community service, this Chicago-based university is a great site for diversity and creativity thanks to its proximity to a multitude of clinical options.
All applicants must demonstrate a commitment to community health and a willingness to work collaboratively in order to be considered for admission to the program.
Interdisciplinary studies, prodigious research output, and a welcoming and collaborative student culture have made Northwestern one of the world's best institutions.
What Are The Acceptance Rates For Northwestern Medical School?
Admission to the Feinberg School of Medicine is very selective, as shown by the current acceptance rate of less than 2%. There was a noticeable rise in the number of applicants in the 2021 application cycle, which explains this year's low rate of 2.2% or 2.3%.
Most accepted applicants have a standard set of characteristics, including engagement in undergraduate research (98 percent of the 2021 class did so) and teaching experience (152 out of 160).
When it comes to their application materials, candidates that show a diverse variety of interests tend to fare better. Students in the incoming 2021 class took more than one-third of their time off to go on a gap year or study abroad.
Courses in the arts and social sciences are highly recommended for undergraduates at the institution, in addition to the obligatory pre-medical science courses.
Many prospective candidates have extensive clinical experience before applying to Feinberg. Feinberg states that accepted students had, on average, logged between 200 and 300 hours of clinical experience via volunteer work or paid employment.
The Feinberg Early Decision Program is for serious students who would enroll at the school immediately if accepted. Students may complete a variety of undergraduate majors without preoccupying themselves with medical school acceptance.
Medical School In Chicago – Northwestern University
Current students at Feinberg may anticipate annual tuition and fees of about $100,000. Northwestern provides a comprehensive picture by itemizing tuition, insurance, and other costs for each program year, along with expenses incurred during the intervening months.
The university funds 72% of current students, and the financial assistance office helps approved applicants locate federal and private loans and grants. Students who are accepted into a program may be eligible to receive one of many merit-based scholarships from the Admissions Office.
Financial aid is available to medical students at Feinberg in the form of need-based grants and scholarships, Stafford loans, and other options.
Once accepted into the program, FAFSA and credit history information will be used to establish eligibility for all programs. For students over the age of 26, married students with non-student spouses, and veterans, the requirement to provide financial information about their parents is waived.
Feinberg students often graduate with debt of less than $200,000, far less than the normal debt incurred by students at private medical schools. Doctors in the United States earn an average of almost $200,000 per year, according data from the Bureau of Labor Statistics.
Prerequisites For The Medical School At Northwestern University
Candidates for admission to Feinberg Medical School must have a bachelor's degree and have completed at least 90 semester hours of undergraduate study at a college or university that is regionally or nationally recognized in the United States or Canada.
Students admitted to the Feinberg School of Medicine do not have to declare a major before entering. Feinberg strongly suggests that applicants complete two semesters of coursework in biology, physics, organic and inorganic chemistry, statistics, the social sciences, biochemistry, and English composition.
There is no need for different genetics or public health, humanities, or social sciences courses for admission to Feinberg. Community college curricula will be reviewed by the panel. Yet, they stress the need of finishing all the necessary pre-med courses at a four-year college or university in order to have a competitive application.
June 1 and November 1 are the deadlines for submitting an AMCAS application for admission to Feinberg. In other words, the graduate school at Northwestern or Feinberg does not pre-screen AMCAS submissions; all applicants are invited to submit a supplemental application.
The extra application for Feinberg asks questions about the applicant's background and whether or not they are familiar with the program's mission. It is important for medical school applicants to demonstrate their motivation for and suitability to the program.
However, the MCAT exam results are required to apply to Feinberg, but they may be submitted later if unavailable. There is no super-scoring of Feinberg's MCAT; they see all prior MCAT results but do not combine the top portions.
The typical MCAT score for the 2020 class was 520, and the median GPA was 3.91, according to Feinberg's assessment.
Your application should include as many positive characteristics as feasible, including employment experience, research experience, extracurricular activities, and other specific circumstances.
Alumni of Northwestern University's Medical School
As a result of their time at Feinberg, graduates have made significant contributions to medicine and society. It's no surprise that Quentin Young and John A.D. Cooper, two of the most prominent medical leaders of the 20th and early 21st century, are on this list.
Medical advancements may be largely attributed to the program's alums. Asnis, a specialist in infectious diseases, discovered the first human cases of West Nile in the United States.
Alzheimer's disease is better-understood thanks to the work of neuroscientist David Holtzman. Gardasil, invented by C. Richard Schlegel, has prevented innumerable future cervical cancer occurrences.
The first African-American emergency room physician, the founder of the Society for American Indians, and one of the first Native American doctors to get a medical degree are just three examples of medical and other professional pioneers.
NASA astronaut Michael Barrett and the first doctor in space, Joseph Kerwin, are just two examples of intrepid alumni who have gone on to make a difference in the world of space exploration.
Other Feinberg alums demonstrate their dedication to teamwork: Olympic figure skater Debi Thomas, who graduated from Feinberg in 1997, is now an orthopedic physician. Feinberg's first African-American alumni, George Jewett, graduated in 1893, and he also played college football at Northwestern, which honors him each year with a trophy.
Feinberg alumni include department heads, presidents, and members of professional medical organizations. Many prominent medical institutions and organizations have been led by Feinberg graduates, including the AMA, the ACS, the American Cancer Society, New York Presbyterian Hospital, Baylor University Medical Center, and the Penn State College of Medicine.
Dr. Henry Stanley Plummer, a pioneer of modern medicine, graduated from Northwestern University's medical school in 1898. The Mayo Clinic, one of the world's most renowned medical institutions, was founded by a fellow new graduate, Charles Horace Mayo.
The Best Medical Schools in Northwestern
When it comes to medical research, the Feinberg School of Medicine is among the finest in the nation. When it comes to medical research universities in the United States, the University of Michigan and its Feinberg School of Medicine are tied for 15th position in 2021.
Feinberg has numerous programs in the top 40 for Primary Care. Pregnancy and childbirth are the focus of Feinberg's obstetrics and gynecology program; it is ranked 5th nationwide.
All of the hospitals and clinics that are associated with Feinberg—Northwestern Memorial, Lurie Children's, Lake Forest, and the Shirley Ryan AbilityLab—have been honored on a national level for their exceptional care.
Northwestern Memorial's neurology, geriatrics, oncology, and cardiology departments are in the top 10 in their respective specialties in the United States of America. U.S. News & World Report ranks Northwestern Memorial as the nation's 10th best hospital.
As the top institution for physical medicine and rehabilitation in the nation, the Shirley Ryan AbilityLab deserves your praise. The Lurie Children's Hospital is a top ten facility in the United States for urology, neonatology, and cardiology.
Regarding NIH financing, Feinberg ranks 15th in the U.S., supporting the program's ever-expanding breadth.
Conclusion: Northwestern Medical School Acceptance Rate, Ranking and More
In the end, Graduates of Feinberg School of Medicine regard their careers in medicine as an opportunity to contribute to a better society. The curriculum primarily stresses serving the public interest to provide a varied student population.
The inclusion task committee, including students, professors, and staff, continues to assess Feinberg's bias-free curriculum. From faculty development to clinical assignments, all aspects of the program are driven by the program's shared interests and the Feinberg community.
Feinberg is a great place to discover like-minded colleagues interested in using medical practice to empower the disenfranchised, create a sense of community, and enhance the lives of as many people as possible.
During clinical rotations, there are several chances to volunteer at clinics around Chicago, offering health care to those in most need.
Those who envision a career in health care that encompasses concerns for the environment, public health, social justice, and the common good will find an educational environment conducive to the development of the skills necessary to practice medicine with exceptional insight, as well as the opportunity to hone their ethical processes and shape the role in which they intend to serve humanity.
FAQs About Northwestern Medical School Acceptance Rate Ranking and More
Question 1: How high is the acceptance rate to Northwestern University's medical school? Can you explain why Northwestern is an excellent choice for pre-med students?
Answer: How many people are approved out of the total number who apply? At Northwestern University's Feinberg School of Medicine, the admission rate for in-state candidates is 5.10% while the rate for out-of-state applicants is 2.00%. If you want to become a doctor, Northwestern is a fantastic location to do it since it offers a medical school that consistently ranks among the best in the country. The convenience of the school's location in a dynamic urban area cannot be overstated.
Question 2: What minimum GPA is required for medical school at Northwestern?
Answer: The median MCAT score of the incoming class of 2021 was 520, while the typical undergraduate GPA was 3.9. When applying to Feinberg School of Medicine, neither the MCAT nor a minimum GPA is necessary.
Question 3: Is the academic performance at Northwestern University's medical school graded on a pass/fail?
Answer: The grading method of Northwestern University's Feinberg School of Medicine is unique among medical schools. There are no letter grades involved at all. For students in their first and second years, rates are either pass/fail or honors/high pass/pass/fail.
Question 4: Is it risk-free to attend Northwestern's medical school? How important are medical school rankings?
Answer: In 2019, there were 72 occurrences of crime or unsafe conditions at Northwestern University. These incidents involving students occurred off-campus in public spaces in Evanston. With 22,448 students enrolled that year, that equates to 3.21 incidents per 1,000 students.
The better the institution's rating, the simpler it is to get well-paying, prominent employment. Fortunately for future medical school candidates and, more significantly, society in general, medical school rankings are not as crucial as many may imagine.
Question 5: Is a medical school at Northwestern that takes just 7 years to complete?
Honors in Medicine Education will no longer be offered after this year. For seven years, around twenty students were accepted annually into both Northwestern University and the Feinberg School of Medicine. HPME Director and Professor Feinberg's Email.