The term "black Ivy League" schools describe some of the oldest and most well-established colleges that was established to offer up-to-standard education for the black population after the American civil war in the United States of America. The African American population makes up the majority of their attendance population, school administration, and educators which includes professors, board members, etc. consisting of African American individuals. These schools are also described as the Historic Black Colleges and Universities (HBCUs), this is because of their history as colleges for just the black population in the United States. Let us know about Black Ivy League Schools.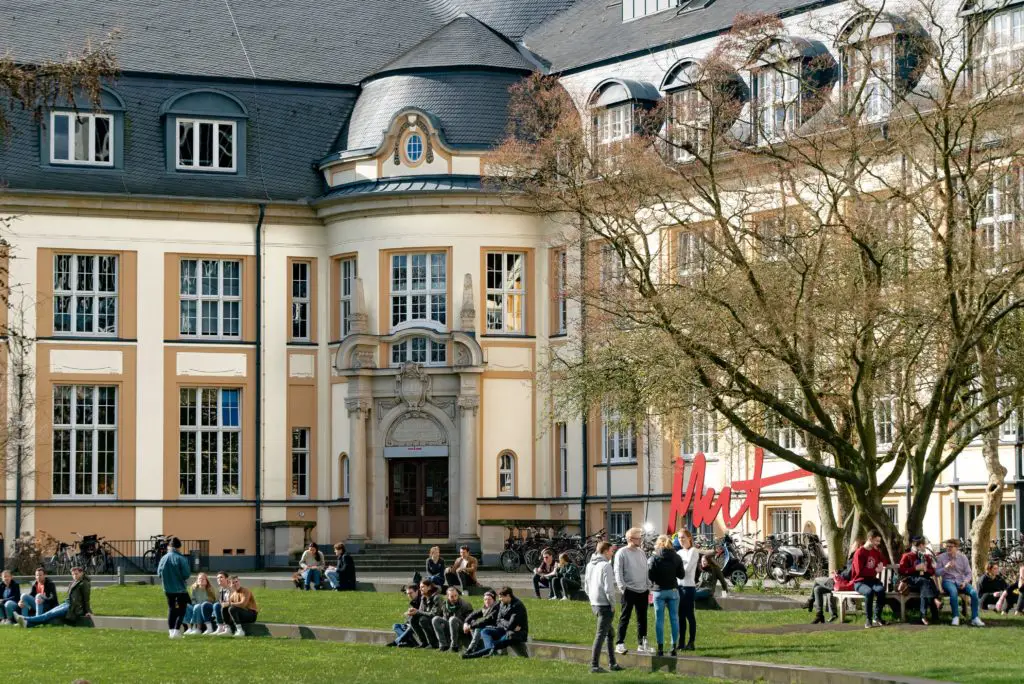 In the United States, most of the smartest, high-performance, and well-off African American population looking to apply for a college education often apply to these schools. The term Black Ivy League is not one often encouraged by the schools it is usually used to describe. The Black Ivy Leagues are not associated with the original Ivy League schools which is an eight-member organization. There is no contract or agreed statement clearly stating the black Ivy League schools, this has led to various list being released and disparities in the names but there has been a selected seven (7) that has been persistently listed due to their reputations as colleges that are historically for the African American people and even till this day still offers the best for the African American population in the United States.
These black Ivy League schools are filled with the highest-rated and most affluent African American students from all walks of life, political stance, and cultures.
List of black Ivy League schools
All the black Ivy League schools are distinctive in almost every way and often appeal to unique groups of individuals. Listed below are all the major black Ivy League schools in no specific order. They include;
Howard University.
Dillard University.
Tuskegee University.
Hampton University.
Spelman College.
Fisk University.
Morehouse College.
Because there has been no official listing, some black colleges are sometimes ranked as black Ivy League schools by different people. These colleges offer outstanding services to the African American population of the US and have earned a mention. They include; 
Morgan State University is the largest historically black college in Maryland with one of the top research centers and available funding.
Lincoln University is the first historically black college to grant degrees.
The Cheyney University of Pennsylvania is the oldest historically black college in the United States and many others.
HOWARD UNIVERSITY.
Howard University which is located in Washington, District of Columbia which is the capital of the United States is a private university that has persistently ranked as one of the top black universities in the US and a black Ivy League school. They offer undergraduate courses and degrees which include BA. And BSc. in multiple fields, graduate courses, and degrees such as post-graduate diplomas, MA. And MSc. And PhD. and many other professional courses and certifications. This variety of courses and programs offered by Howard University which offers over one hundred and twenty programs makes it the largest academically among the black Ivy League schools. 
They also have a broad and efficient research facility and options with a commitment to continue to empower research among their students, this outstanding accomplishment has it ranked as an R2 College which signifies that it is a college with high research activity, a title assigned to less than five percent of all colleges in the United States. Howard University is also notable for its array of accomplished and well-educated professors and educators, the result of these academic investments can be seen in the accomplishments of their alumni, one of which is the first black female vice president, Mrs. Kamala Harris.
DILLARD UNIVERSITY.
Dillard University is a religious and affluent private college that was established in 1869. It is located in New Orleans, Louisiana and specializes in liberal arts, and has a general acceptance rate of sixty percent. The university has its roots in religion with affiliations to the United Methodist Church and the united church of Christ. Dillard University offers a variety of courses with a wide range from arts to sciences. Some of the courses accredited at Dillard's include multiple social, economic, and political sciences, nursing, biological sciences, chemistry, and many others.
They follow a semester-based curriculum offering their students the best possible education combined with a moral setting to produce individuals who are learned and moral. Dillard University's good influence can be seen in its alumni, one of which is Ruth Simmons, a black woman who has risen in ranks to become the president of prairie view A&M College.
TUSKEGEE UNIVERSITY.
Tuskegee University which is located in Tuskegee, Alabama is a private black Ivy League college established in 1966. It is the first historically black university that has been recognized as a national historic landmark. It is one of the most honored historically black colleges in the United States ranked No. 4 out of the 75 in that category by U.S News. Notwithstanding their awards and honors, Tuskegee University is a forerunner in the fight for the inclusion of racial minorities especially the African American minority in STEM and other industries where they are underrepresented. The university has partnered with several institutions to forward its cause.
Tuskegee University is distinguished as a black Ivy League school because they offer programs in the STEM industry, humanities and law, religion and moral issues, and all major faculties with research into the issues of the African American community and other racial minorities to a school population consisting mainly of African American students and other minorities, providing them with a standard of education like any other top college.
HAMPTON UNIVERSITY.
Hampton University, located in Hampton, Virginia, is a private college established in 1868 to educate the recently freed slaves after the civil war. It was founded by missionaries and offers standard education to the black population as it is a historically black college. Hampton University has one of the oldest African museums which celebrate their culture, it has over nine thousand African items showcased in the museum each representing ethnicity, origin, and culture. 
Hampton University has multiple programs with over fifty undergraduate programs and forty-five graduate programs of which there are twenty-six master's programs, seven doctoral programs, and other certifiable programs. Hampton University was created to cater to the academic needs of black individuals and has continued to do so decades later.
SPELMAN COLLEGE.
Spelman College, was formerly the Atlanta Baptist Female Seminary until 1924 when the seminary was converted into a women's college. It is located in Atlanta, Georgia. It is one of the member colleges of the Atlanta University group which is a group of five colleges. It is the oldest liberal arts college established for African American women. The college offers its students a variety of liberal art courses and activities. Some of the activities available at the university include several clubs that deal in extracurricular activities, such as handling a literary magazine and operating the school newspaper. 
They also have multiple religious clubs and multiple honors societies. The Spelman College has a museum of fine arts which is one of a kind as it is the only museum that showcases just the art made by and made for African women globally. The museum hosts a showcase of its top contemporary African American artists every semester. This institution was established to give black female artists a voice and the curriculum reflects this agenda. Spelman College has a very impressive alumni list which includes Alice Walker, a Pulitzer award winner.
FISK UNIVERSITY.
Fisk University located in Nashville, Tennessee was established in 1866. It is commonly listed as a black Ivy League school due to its impressive accomplishments. Fisk University is well known for its trendsetter way and the innovations to promote the inclusion of African American people in industries where they have low representation. They launch the Fisk-Vanderbilt program to help minority groups with low representation in doctorate programs have easier access. 
This is not all, Fisk University has been ranked as one of the top historically black colleges in the United States by the U.S world report and also the top innovative college and the top performer on social movements by the U.S News Lists. Fisk University has always been at the top of pushing for inclusivity of all minorities, especially the African American minority. Fisk University has produced impressive alumni, one of which is the first African American woman on the New York Senate, Constance Motley.
MOREHOUSE COLLEGE.
Morehouse College located in Atlanta, Georgia is one of the schools of the Atlanta University center, a group of five higher education colleges (these are also mentioned as part of the Black Ivy League schools by ranking systems). It is the largest liberal arts school specifically for African American men in the United States, and a top-established and high-ranking small college in the United State. The Morehouse College offers a variety of liberal arts courses and their corresponding degrees in languages, economics, social and political sciences, education, health, and many others.
The institution has continuously offered African American males an educational program that unites them no matter their political, social, or economic status. It is one of the only colleges in the United States that is tailored to the African male demographic only. Morehouse College's outstanding educational accomplishments can be seen in its successful alumni which includes Dr. Martin Luther King Jr. who was one of the forefront proponents of the civil rights movement.
Benefits of attending a black Ivy League school.
There are multiple benefits for college applicants when choosing to apply to a black Ivy League School. They include;
The students have a sense of community; the black Ivy League schools consist mainly of African American students and other racial minorities. This reduces the discrimination usually faced by these students in predominantly white colleges where there are fewer facilities for their black students.
Affordable fees; attending a black Ivy League school is significantly cheaper than predominantly white colleges which allows black students from less privileged backgrounds to attend high-standard schools they can afford. The cost may vary depending on whether the black Ivy League school is privately owned or a public college. Private colleges have a flat rate for all students which is likely to be more expensive than public colleges while public colleges may have disparities among students due to the location with lower fees for in-state students and higher fees for out-of-state students.
Inclusive educational courses and programs with top standards; usually only white students were privileged to have access to top standards of education with most of them being costly or having few facilities for black students to keep them out and keep those colleges predominantly white. The creation of historically black colleges and universities allows African American students to have unlimited access to that same standard of education. For instance, Howard University, a black Ivy League university has one of the highest-rated medical schools in the United States.
Some of the downsides of attending a black Ivy League school.
Everything good must have some downsides. Some of the downsides to attending a Black Ivy League school are;
Because black Ivy League schools are attended mainly by African American students and other racial minorities, they have limited social interactions with the white population which makes up the majority of the American population. This may produce students with limited worldviews due to low exposure to other racial experiences different from theirs.
Lack of funding; black Ivy League schools receive significantly less funding from sponsors and the general public and their counterparts. The African American student population makes up a smaller percentage than other major races, this makes it so that black Ivy League schools have fewer students.
Conclusion:
Black Ivy League schools have been offering African American students a conducive and suitable environment to study and learn since the beginning of time. The impressive list of alumni from all the schools shows how prominent they are in promoting black excellence. Although they have some cons, this does not diminish the value of black Ivy League schools to black people.