In this competitive era, nothing is possible without education. Everyone Students, after graduation, look for the best colleges to help them in reaching their destinations. Behind every ambition, there is a notion. A good leader and a reputed institute help the student accomplish their dreams. They drive us to acknowledge ourselves. Providing suitable platforms and courage for the students should be the notion of every college. Choosing the right profession is easy but directing a pathway for it is difficult. One needs a mentor or a leader to start a new business or venture. Let us know about the 10 Best Colleges For Career Success After Graduation.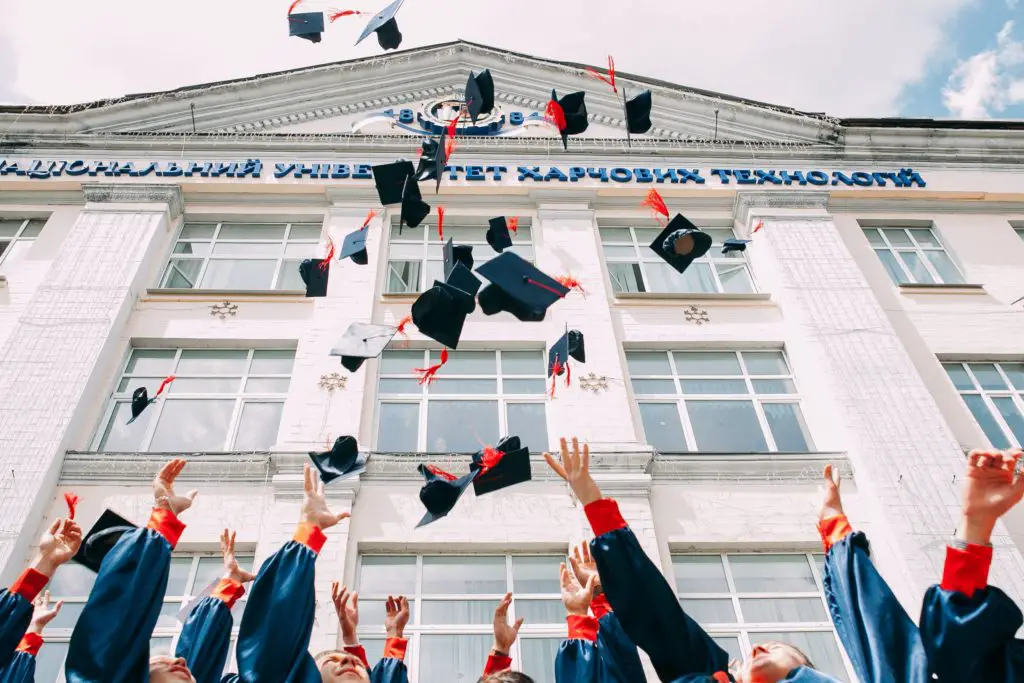 Many students have switched to online marketing, but very few know how to begin. After Covid'19, the world has digitalized, now for jobs, you don't have to search in the newspaper. All you need is to visit the social media sites. University students because of the occupied curriculum cannot give time to these things. For this purpose, universities and colleges have respective departments known as Career Service Centers. Their responsibility is to arrange job fairs, workshops, business-related seminars, webinars, and internship opportunities. In this way, students keep engaged in productive activities and think more efficiently. 
Career Service Centers
The career service center has been established to support the students in pursuing their occupations and objectives. The notion of this department is to help the students in achieving their dream professions. This department arranges seminars about career counseling during the summer holidays or sometimes during the courses. The Career service center department offers internships to the students; they aim to open up ways for students to gain knowledge about merging and prosperous careers and give a recommendation to the students for their forthcoming occupations. 
The University of Florida
Among the 10 best colleges for career success after graduation, The University of Florida is a public land-grant university; one of the best American universities. The University of Florida was founded in 1853. The institute opened up ways for the students to build their future careers. They introduced the world to well-educated and trained students; it provides a platform where students could show their skills and get command of them.
How do they help the students set up their professions?
UF is the student's priority when it comes to choosing, a college after graduation. For career building, a department known as the Career connection center is the best place to visit. It encourages the students to achieve their goals by helping them in various ways. They communicate with the students and discuss what they want to become in the future. Try to create a bridge between their career and the resources they have.
They not only help you decide on the best career and also suggest different alumni with whom you can work as an internee. Through seminars and workshops, they prepare you for the job interviews. They introduce you to the latest career opportunities. The UF strengthens your resume and helps create a good profile through training and internships.
Providence College
Among the 10 best colleges for career success after graduation, Providence College is ranked No.01 among America's best colleges a catholic co-education university, and has supported many students in making their careers. It was founded in 1932. They aim to deliver qualitative information.
How do they help the students set up their professions?
The career center of Providence College is known as The Chirico career center, responsible for arranging workshops and seminars for the students about career building. They interact with the students, talk to them about their future goals, and then recruit them for the job which is the best fit for them. Creating a strong bond with Alumni helps the student to get connected to them and discuss their skills and interest with them. This helps them to know about the student's goals and makes it easy for them to suggest a good position.
Clemson University
Among the 10 best colleges for career success after graduation, Clemson University is located in South Carolina, and with the second-largest university population-wise in South Carolina. They provide a platform for the students for opting for their goals. It was founded in 1889. They offer courses like plant pathology, environmental sciences, educational leadership, etc.
How do they help the students set up their professions?
The career center of South Carolina is the merger of the cooperative education program and Michelin career center. Both of these departments play a vital role in creating; job opportunities for the students. Clemson University, every year, announces multiple paid internships. Their mock interviews prepare the students for the job interviews. Workshops and seminars introduce new job opportunities and help students choose their field according to their interests and skills. Their main emphasis is to deliver awareness about the plantation and global warming.
Northeastern University
Among the 10 best colleges for career success after graduation, A private research university with the main campus in Boston; offers both graduate and undergraduate programs. It was established in 1898. Their notion is to provide a good environment for the students. Despite education, their cultural and regional communities encourage students to take part in activities that boost their thinking capabilities. The Northeastern university curriculum includes Biochemistry, Communication, journalism, etc.
How do they help the students set up their professions?
Their career center assists the students in which occupation is the best match for their interests. The university is connected to many companies and organizations. They encourage and engage the students in the companies as an internee. Through seminars and workshops, students learn how to write a formal resume, and prepare for job interviews. Students studying biosciences or related fields, visit different laboratories and meet different scientists and researchers. With alumni, they learn teamwork, discuss salary packages, and actively take part in job fairs. This encourages and motivates them to fly higher and achieve their goals.
Worcester Polytechnic University
WPI is a private research institute situated in Worcester, Massachusetts. They aim to encourage project-based learning. They try to provide a strong platform to the students where they can show their abilities and take benefit from them. The university was founded in 1865. Their graduate degree programs are divided into four groups: arts, business, Global, and Engineering. More than 70 programs offer for undergraduate programs.
How do they help the students set up their professions?
They offer webinars and workshops, through which students get guidance about their forthcoming profession. They post jobs online and arrange massive job fairs every year for the benefit of the students. Every year, around 400 students of WPI, are hired for full-time jobs, internships, and other positions. WPI helps its Alumni to be recruited by the best companies and organizations.
Penn state university
The public land-grant research university with its main campus and other benefits throughout Pennsylvania. It was founded in 1855. They provide you with occasions through which you can explore more about the jobs and businesses hence making your career trustworthy. Penn State University offers the following courses; Aerospace Engineering, Agribusiness Management, Agro-ecology, agronomy, etc.
How do they help the students set up their professions?
The Penn state university helps students in search of job alternatives. Through educational webinars, they introduce new recruitment positions for the students. They prepare the students for further challenges by arranging mock interviews. Working with alumni, recruited as an internee with other companies and organizations to gain experience and knowledge. By making videos and webinars, they make it feasible for the students to watch them later on, after classes. Sometimes, attending a seminar is not possible so this idea always works out.
Elon University
Elon University is a private university in North California. It has six schools, a school of arts and science, a school of law, a school of business, a school of health sciences, a school of communication, and a watts William school of education. The college was founded in 1889. Elon University offers the following courses; Arabic, anthropology, arts, Accounting, etc.
How do they help the students to develop their professions?
Elon university curriculum maintains an internship course through this facility; they learn about teamwork and get to know about workplace coordination. The students come across the innovations connected to that specific organization. The Alumni of Elon University arrange Job fairs and expect the students actively become part of this opportunity. Through job fairs, students come to know about different businesses and corporations and get a chance to apply for those companies by submitting their resumes.
Southwestern University
One of the private liberal arts colleges in Georgetown, Texas, offers different courses: economics and business, computer sciences, psychology, history, English literature, and other art-related subjects. It was founded in 1873. They aim to provide excellence and shape the future of students. 
How do they help the students to develop their professions?
The Southwestern university career development center helps students make their life professional and prepare the student, for the challenging world. They are known for being one of the best institutes that engaged their lives by changing the lifestyle of people. The workshops strengthen your abilities and introduce you to your talents. They not only support your passion but also make you believe in yourself. Providing alternate job possibilities opens up ways to achieve your objectives. Guiding you on how can start your venture, what business should be chosen, about products and services, etc.
The University of Texas at Austin
The University of Texas at Austin was established in 1883, as a public research university that offers bachelor's degrees in more than 170 fields including, business, economics, arts, IT and engineering, etc.
How do they help the students to develop their professions?
The University of Texas provides a promising encouraging culture to its students, from part-time to full-time job opportunities; the Texas University recruited more than 10,000 students to the best reputable organizations. From these internships and unlimited opportunities, they guide them on how to improve their resume writing, how to prepare themselves for interviews, and how to lead the world. Students can find jobs, mentors, and other opportunities by signing in on HookedIn. On HookedIn, students get connected to many mentors and find new employment opportunities.
Syracuse University
A private research university in Syracuse, New York. One of the foremost preliminary institutes for students. Its faculty and career development center is the best department for those looking for a successful future. The university was established in 1870.
How do they help the students to develop their professions?
Their career development center introduces to the best Alumni, who are already working in the best organizations. They deliver job opportunities. Prepare you to become a good leader. Through training, you will learn about roles like marketing, finance, or any of your interests. They recruit you for the job that best fits your interest, enhances your skills, and makes you confident and comprehend to face the challenging world. Offer free online courses which you can access easily and get guidance.
Conclusion
All these institutes provide a platform to students worldwide. They provide all the potential platforms that can enable students to choose the occupation of their choice. Without experience, one cannot excel in any domain. These universities offer venues and train the students by arranging seminars and workshops. The educational or motivational orators make the student consider themselves and move onward confidently. Internships either part-time or full-time, offer significant experience and wisdom related to the unique fields. Working in a crew is never effortless, but it is always influential. Their career development centers play a vital role in providing employment opportunities to the students and making them successful. A good mentor will guide you on how you can start your venture with limited resources. Now it is clear about the 10 Best Colleges For Career Success After Graduation.