Students always have their aims when they start their college studies. Some of them want to be doctors and some go for engineering degrees. Students study according to their aims to fulfill their dreams. But before this, they have to choose a college in which they can study for their bright future. Choosing the finest pre-medical school for you is one of the first important decisions you will have to make on the road to becoming a successful doctor. Where you enroll as a pre-medical student will have a direct impact on the possibilities you'll have as a student and in the future. Let us know 'Best Pre-Med Schools In The US '.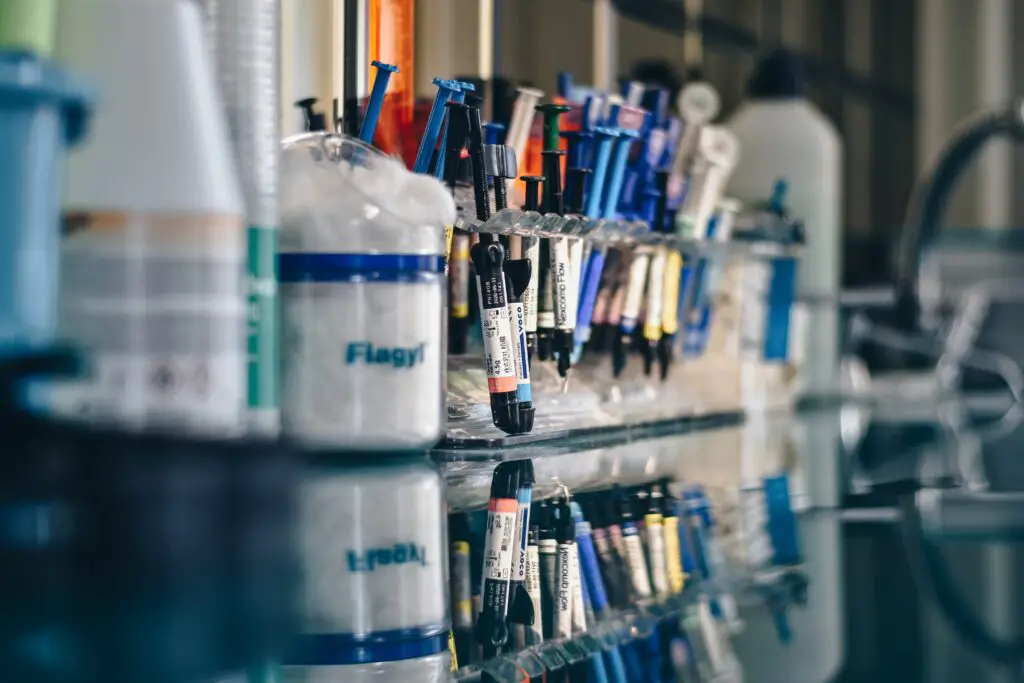 Best Pre Med Schools In The US 
Some of the best pre-med colleges in the United States are Harvard University, Duke University, John Hopkins University, University of Pennsylvania, and Stanford University. These universities are considered the best pre-med schools in the United States and students always look forward to enrolling in these universities. Some other universities like Columbia University, the University of Washington, and Yale University are also famous. If anyone wants to have a bright future in the medical field, they should try to become a student at one of these universities. 
Let us now have a look at these best pre-med schools in the United States in detail so that you can have more knowledge and clear thought in selecting your university. 
Top 5 Picks of Pre-Med Schools 
By studying in pre-med schools, you will open doors in many other fields. You just have to select the best school according to your situation, facts, and affordability. In this way, you will have the best of your further studies. 
Harvard University 
Harvard University is the most popular university located in Cambridge, Massachusetts in the United States. Premed students at Harvard have access to a multitude of resources, a prime location near the many Boston medical facilities, and organizations like the Harvard Premedical Society. The college is famous for inflating grades, with an A- being the median grade, which is great for your GPA.
Harvard University has a peer program that provides pre-med tutoring to students in need from the time they start studying here to the end. It has earned the right to take pride in having its students in the top medical schools in the US, thanks to its department of biological sciences. This department allows students to experience a pre-med life before going into medical life. 
The several teaching hospitals that are associated with and close to Harvard University will also significantly enhance your clinical and research experience. So if you want to have the best pre-med experience, you should try to enroll in Harvard as you know it is considered the best university in the US.
Duke University 
There is no doubt that Duke University is one of the most famous universities in the United States located in Durham, North Carolina. The acceptance rate of this university is 7.8%. Though it has a high acceptance rate, it also has a high ratio of almost 85% of students that go to medical colleges. Students can easily prepare for med school at this university because it provides them with lots of research opportunities and resources. 
This university gives its students pre-health advice and facilities due to which most of its students make it to the med schools easily. Pre-med students can participate in humanities research at Duke's several labs, which include topics like social justice, publishing, the Amazon rainforest, etc. Pre-med students that study humanities will have a well-rounded viewpoint that will make an important part of patient care in their future careers in the medical field.
John Hopkins University
Another best university that can play the role of a good pre-med school for you is John Hopkins University located in Baltimore, Maryland. Though it is a private university it gives you numerous research and investigation chances. 
Because Johns Hopkins is a well-known, highly regarded medical school and medical research institution, there are many chances for you to engage in both clinical and research settings. Due to the university's affiliation with one of the greatest teaching hospitals in the nation, you may be certain that you will have access to a wealth of resources.
It provides undergraduates with different pre-med programs other than their majors also. With the help of these programs, students are prepared for their upcoming medical life. They have to do group meetings, appointments, and decision-making. In this way, they help succeeding students become aspiring doctors. 
University of Pennsylvania 
The University of Pennsylvania is a name that must be added to this list. Students of this university called it UPenn. The Perelman School of Medicine or UPenn is one of the top medical schools in the US. So it is obvious to add this university to the list of best pre-med schools. 
Many different research options are available to you if you are accepted into this medical school.  This is a fact, not merely an erroneous assertion. According to studies, 76% of Upenn pre-med students' applications are accepted to medical schools. So it depicts that students of this university have a very good pre-med experience. 
During your study in this school, you will also have guidelines from the experts. You can also select many of the pre-med programs with your major so that you can focus on your pre-med studies also. 
Stanford University 
Last but not the least, we have Stanford University on this list. It is one of the most popular universities in the United States, and more popular in California. Stanford's strategic location makes it possible for pre-med students to take advantage of community clinical and research possibilities. 
Pre-med freshmen, juniors, and seniors can observe doctors at Stanford Hospital, Lucile Packard Children's Hospital, and the Palo Alto VA Hospital through the Stanford Immersion in Medicine Series (SIMS) program. So it will be a great opportunity for students to prepare themselves for med school in the future. 
Students enrolling in this program have toured with doctors in the hospitals and hence they learn a lot from them. The students of this university also have enormous chances of studying abroad. So it will always be a great choice. 
Other Pre Med Schools 
If unfortunately, you can't make it to any of the above universities, you can also take a look at the following list of universities that are also very good at these studies. 
Yale University 
University of Michigan
Columbia university 
University of Washington 
Cornell University
You can have pre-med education at these universities also. These provide the best opportunities for you. 
Conclusion 
Becoming a doctor is not easy at all. But you can make it with good studies and research. Good studies are done in good colleges and you have to prepare for it before going to a med school. Here to remove your confusion, we added the top 5 pre-med schools in the United States for you. You just have to read this article and carefully choose a college that suits you best. 
FAQ's 
Which major you can choose for your pre-med studies? 
You can choose biochemistry, biology, or economics as a major for your pre-med studies. They will go best with it. 
What GPA should you have as a pre-med student? 
You should have a 3.5 or more GPA as a pre-med student to get admission into a good medical school.