Want to become a dentist, but not sure what credentials you need for dental school? It's crucial to have a bachelor's degree to move on to dental school, but what you major in during college is not a big deal. You must take a few science courses to get into dental school, but you can major in nearly anything, including anthropology and communications. What is the Minimum GPA for Dental School?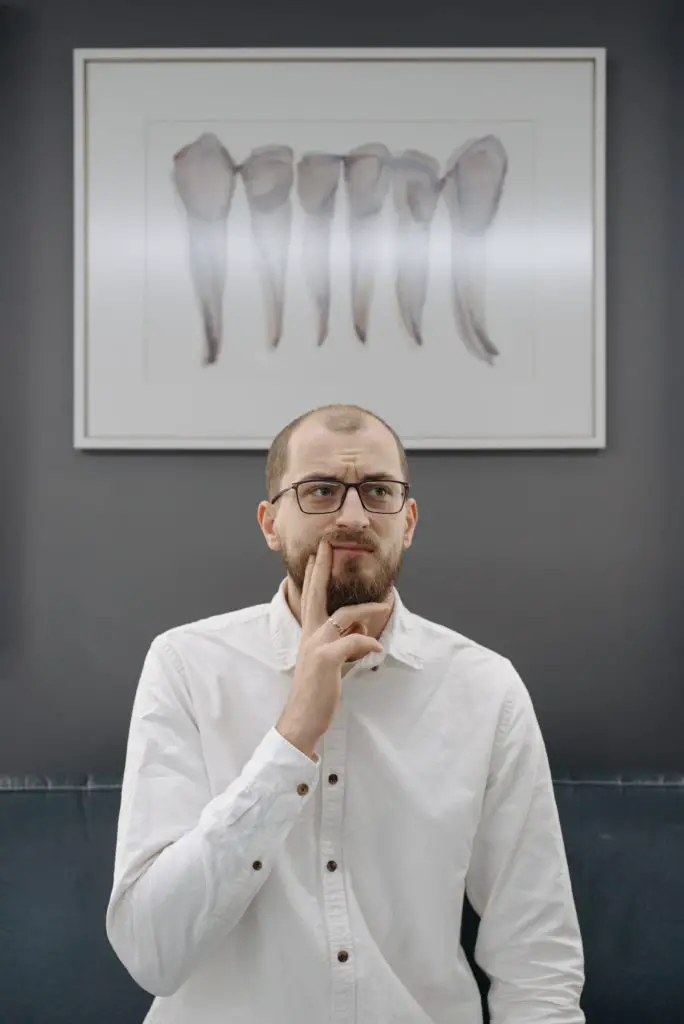 You need at least a 3.0-grade point average, or GPA, at the minimum to have a genuine chance of getting accepted to dental school since they tend to be pretty competitive. If you want to be competitive with other potential students, you should have at least a 3.3 GPA, especially in your college science courses.
Dental School Application Requirements
Most dental schools like seeing at least some variety in their coursework, but they typically prefer seeing a few science classes in your college transcript. For instance, to be accepted to the College of Dentistry program at the University of Illinois Chicago, students need to have completed the following courses:
One biochemistry class with no lab required
Six semester hours or nine quarter hours of English
Six semester hours or nine quarter hours of physics
Six semester hours or nine quarter hours of biological science
14 semester hours or 21 quarter hours of chemistry
Consult with Your Advisor
Most undergrad programs feature advisors that can help you learn more about different dental programs and meet the requirements of any program you want to apply to. Even some college programs out there combine dental school with your undergrad education in one complete package, which typically takes about seven years. During this program, you will work towards either a Doctor of Dental Medicine or a Doctor of Dental Surgery. These two degrees are essentially the same, but some programs have different terms.
More Than Just Grades
Getting into dental school is not just about your grades or even the courses you take. It's also essential that you take part in multiple different extracurricular activities. For example, consider volunteering for a nonprofit, leading a campus organization, organizing campus activities, or joining an academic group. It also helps to participate in activities that directly relate to dental or health care, like volunteering at a dental office or shadowing a dentist for a few weeks.
The Dental Admission Test
The Dental Admission Test, also called the DAT, is a computerized test provided by the American Dental Association throughout the year at testing centers. The test costs $225 and takes about five hours. You can retake this test up to three times, but it's important to schedule your test early enough to meet all of your application deadlines.
The Dental Admission Test includes a qualitative reasoning segment, a reading comprehension segment, a perception test, and a natural sciences segment. The highest possible score on the Dental Admission Test is a 30, but a 20 is considered an average score. An 18 is the minimum score you need to get into dental school, but you should aim for at least a score of 21 if you are applying to a specialty program or a prestigious school.
Conclusion
While a 3.0 is considered the minimum possible grade point average to get into dental school, you should aim for higher when applying to dental school. Aim for at least a 3.3 GPA, particularly in your science courses. And keep in mind that you need more than good grades to get into dental school. You need to take the suitable courses and participate in a few extracurricular activities, including one or two directly related to dental or health care. You also must take the Dental Admission Test and get at least a score of 18 but ideally a 21 or higher.
Frequently Asked Questions
What type of info do you have to fill out for your dental school application?
Your dental school application is pretty similar to a job application. You begin by filling out some basic info, including your name, phone number, address, and Social Security number. There is also a section on your background and your family, including if any of your family members attended the schools, you're applying to. You will also fill out the information about your high school and undergraduate education and professional experience and write a personal statement about why you wish to become a dentist.
When do dental schools send acceptance letters?
Most dental schools have rolling admissions. They evaluate the dental school applications as they receive them and release their admissions decisions continuously rather than sending out all acceptance letters on one particular day. These dental schools agree not to deliver acceptance letters until at least December the year before the entrance, about six months after the applications are first accepted. Remember that applying to a dental school late in the admissions cycle can make it challenging to get into the dental school of your choice.