Introduction
The University of Toronto is not just one of the most prestigious schools in Canada but globally. Prospective students from around the globe wonder how they may get into it. Some of Ontario's top graduate institutions are located at the University of Toronto, which also offers a highly regarded undergraduate program. Because of the University of Toronto's stellar place among institutions, you'll be applying there. Let us see the acceptance rate of University of Toronto .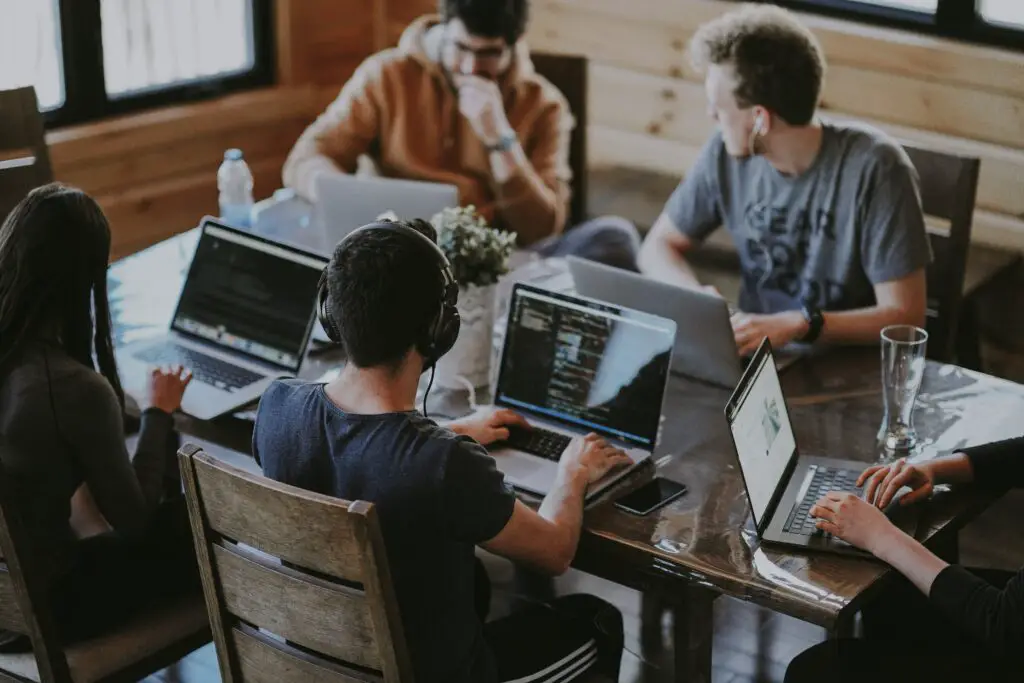 University of Toronto Acceptance Rate
Although it has a strong standing among Canadian universities, the University of Toronto is consistently regarded as one of the most competitive educational establishments in the country, hence it has moderate acceptance rate. University of Toronto acceptance rate is 43% of applicants with a 3.6 average GPA. The University of Toronto has committed to creating an academic community that values equal opportunity, justice, and fairness while zealously defending each member's freedom to pursue education and research.
The Statement of Purpose
The University of Toronto, which has been around since 1827, is not only the oldest but also often considered the best educational institution in all of Ontario. Canadian higher education at its finest and a mainstay among the world's elite. The University of Toronto is widely recognized as a leading incubator for university-based start-ups, having produced more than 500 companies in the past batches. 
University Campus of Toronto is a competitive and well-liked option, with approximately 53,000 current domestic undergraduate students, 20,000 foreign undergraduate students, and an acceptance rate of 43%. Any international students interested in studying at a Canadian university often choose the U of T.
Including but not limited to the social and life sciences, computer science, business, the arts, humanities, engineering, mathematics, and more, the University of Toronto provides more than 700 different undergraduate degrees. Medical, dental, instructional, legal, and pedagogical fields are only some of the specialized study options available at this University. Regarding medical education, the University of Toronto's curriculum is the finest in Ontario and the world and welcomes students from all over.
The University of Toronto, Canada's most populous city, continues to attract foreign and domestic students from all levels of education. The University routinely excels in the quality of its teaching, the growth with which it approaches its work, and the breadth and depth of its international research.
Things to Take Into Account
When evaluating your application, we won't just look at your grades; we'll consider many other things. The University doesn't set an admissions GPA. Competition for available places determines the annual fluctuation. Even if you satisfy all the qualifications, there's no guarantee you'll get into your preferred school. The best students will be chosen. We evaluate numerous factors while reviewing your application.
Academic credentials
We look at several aspects, including your academic performance, course selection, and strengths and weaknesses in areas relevant to your intended major.
Non-academic qualifications
Your academic credentials are regarded as essential as any other material you provide on your application, which may include information unrelated to your academic pursuits depending on the program.
Courses are taken more than once
While we acknowledge that you may have good reasons to take a class more than once, our overarching recommendation is that you perform to the best of your ability on the first try.
Taking Into Account Particulars
You may be granted special consideration even if your educational attainment is slightly lower than what is typically required for admission. Future Students webpage, a new tab or window will be opened.
When it Comes Time to Make Decisions?
Applications for high schools in Ontario are reviewed in a series of monthly rounds beginning in February and continuing through May. Every time there is a new round of admissions, the University of Toronto looks at the most recent and updated grades that high schools in Ontario submit via the Ontario Universities Application (OUAC). *
You might expect a reevaluation of your application depending on your current grades if you do not receive an offer of admission within a particular round. Applicants who have not yet received an admission offer will learn the status of their application during the May round.
For an application to be evaluated, the Supplementary Application Form (SAF), if required by the program, must be sent in before the admissions round. Even though time has passed, candidates are strongly encouraged to submit their SAF as soon as possible.
Applicants are strongly encouraged to refrain from making any modifications to their programs after the application deadline of January 12 since doing so may impact the evaluation of their submission. Any changes to the program that are made after the deadline might further delay admission decisions. Similarly, after an acceptance of admission has been granted, students who want to make any program selections must get in touch with the admissions department and refrain from making any modifications to their registration on OUAC.
Applicants who are citizens of Canada or overseas students who are not presently enrolled in an Ontario high school (OUAC 105 and U of T International)
Applicants to undergraduate programs who are not enrolled in an Ontario secondary school at the time of application are evaluated in a series of monthly admissions rounds beginning in February and continuing through May. Applications will be evaluated after each round of admissions using the most recent information based on what we know at the time. *
Suppose a prospective student has applied to more than one undergraduate department at the University of Toronto. In that case, they will be notified of the admissions decision from each division or faculty at the University of Toronto to which they have applied. It is highly recommended that applicants complete all necessary steps of the application process for their desired programs as soon as possible to prevent any potential setbacks in the admissions process.
Suppose an offering of acceptance is not extended during a specific round of admissions. In that case, the applicant will be reevaluated for the future band using any new or updated information that may have become available. Candidates who have yet to be given an admission offer will find out their application's outcome during the round in May.
To be considered throughout the admission rounds, applicants must include the Supplemental Application Form (SAF) for programs that need one by the deadline specified on the Dates & Deadlines page. Even though the deadline for the SAF has already passed, we strongly suggest that candidates send in their materials as soon as possible to be evaluated for that program.
Applicants should refrain from making any modifications to their programs after the submission deadline since doing so may impact how their applications are evaluated. Any changes to the program that are made after the deadline might further delay admission decisions. In a similar vein, once an offer of admission has been made, students who wish to make any changes to their program must notify the admissions office at the University of Toronto Scarborough by email at utsc.offer@utoronto.ca and must refrain from making any changes to their application on the Ontario University Application Centre (OUAC).
Suppose you are an ambitious international student who is on a tight budget. In that case, you should continue reading because we will discuss that the University of Toronto is among the least expensive colleges in Canada in a few moments.
If you do well on your Advanced Placement exams while you're still in high school, you could reduce the cost of your education at the Toronto-based college.
Suppose you have taken any Advanced Placement (AP) exams while still in junior high in your native country. In that case, you may be eligible to receive up to three full credits toward your degree from the University of Toronto. However, you will need to have received a minimum score of 4 upon that AP examination to make it possible. However, consider that the school may only award you 12 credits based on the results of your AP tests.
You will only be able to gain one credit even if you take two Advanced Placement tests in the same subject area, such as AP Historical Events plus AP European History. It is something else that you need to keep in mind.
The middle ground was that 25% of approved American applicants had ACT composite scores lower than 29, while another 25% received ACT composite scores higher than 34. The scores that determine whether or not a student is admitted as a freshman from a high school in the United States range from 29 to 34.
However, the ranges of acceptable standardized test scores might fluctuate from one academic year to the next across campuses and between different programs, as stated by the University of Toronto.
As of this writing, the University of Toronto gives prospective students from other countries the option of deciding whether they will submit their ACT or SAT scores with their applications. It is similar to many test-optional colleges and universities in the United States. The educational institution notes that applicants who elect not to present theirs will not be penalized during the admissions process.
Conclusion
In conclusion, the information presented here has helped provide a foundational understanding of the factors contributing to the University of Toronto acceptance rate. Get in touch with the knowledgeable professionals at Leverage Edu if you consider enrolling in a program at the University of Toronto. e will assist you in locating the appropriate program for your interests and craft a compelling application to get the UUniversityto to shortlist you for further consideration.
FAQ
What are some of the University's most exciting classes?
Based on the QS 2020 Top Universities, a number of the programs available via the University of Toronto rank among the top 10 programs available anywhere in the world. The following are the specific classes:
– Psychology and Sociology; – Public Health and Management; – Management and Automation and Control; –
How many different locations does the institution have to provide its courses?
St. George, Mississauga, and Scarborough are the names of the three campuses that make up the University of Toronto.
Is taking the SAT necessary to get into the University of Toronto?
Students who are unable to or choose not to submit their test scores will not be penalized in the admissions process. However, students who have previously taken the SAT or ACT and who want to have these scores evaluated in their evaluation are strongly urged to submit their scores.
Can I use my Grade 11 grades at U of T?
The University of Toronto will extend conditional admission offers all through the academic year depending on your performance in Grades 11 and 12, or an equivalent.
What does attending the University of Toronto cost each year?
The cost will primarily be determined by the program you choose to take as well as the campus in which you wish to enroll. n addition, there are other costs to consider, such as those associated with incidental fees, instructional materials, lodging charges, etc. n India, admission to an undergraduate program ranges from $45,800 to $50,800 (24,80,000 INR to 27,50,000 INR). n contrast, the cost of access to a postgraduate program ranges from close to $7,000 to $22,640 (380,000 INR to 12,26,000 INR).
What kind of school is the University of Toronto?
There are seven elite American colleges and institutions known as the Ivy League. Some people may refer to the University of Toronto, the University of British Columbia, and McGill University, an elite left Canadian institution, as the Northern Ivy League and Canadian Ivies, but this is often only the case among those who believe that distinction is essential. The Canadian public generally avoids using the term.
Does the institution provide any financial aid in the form of scholarships?
Those who meet the University of Toronto's admissions requirements can choose from a wide range of funding opportunities. Listed below is a selection of the available financial aid opportunities:
Women's Association of the Mining Industry of Canada Scholarship
Rosalind Murray Bradford Scholarship
TAIE Excellence Award
Future Leaders Admission Scholarship U of T Scholars
 In-course Awards; International Scholarship; 
Trendhim Scholarship; 
Rhodes Scholarship; 
Wood Scholarship; 
Patricia and Peter Shannon Wilson Undergraduate Research Prize; 
Rhodes Scholarship; (Indian and USA students are automatically considered for this prestigious scholarship)