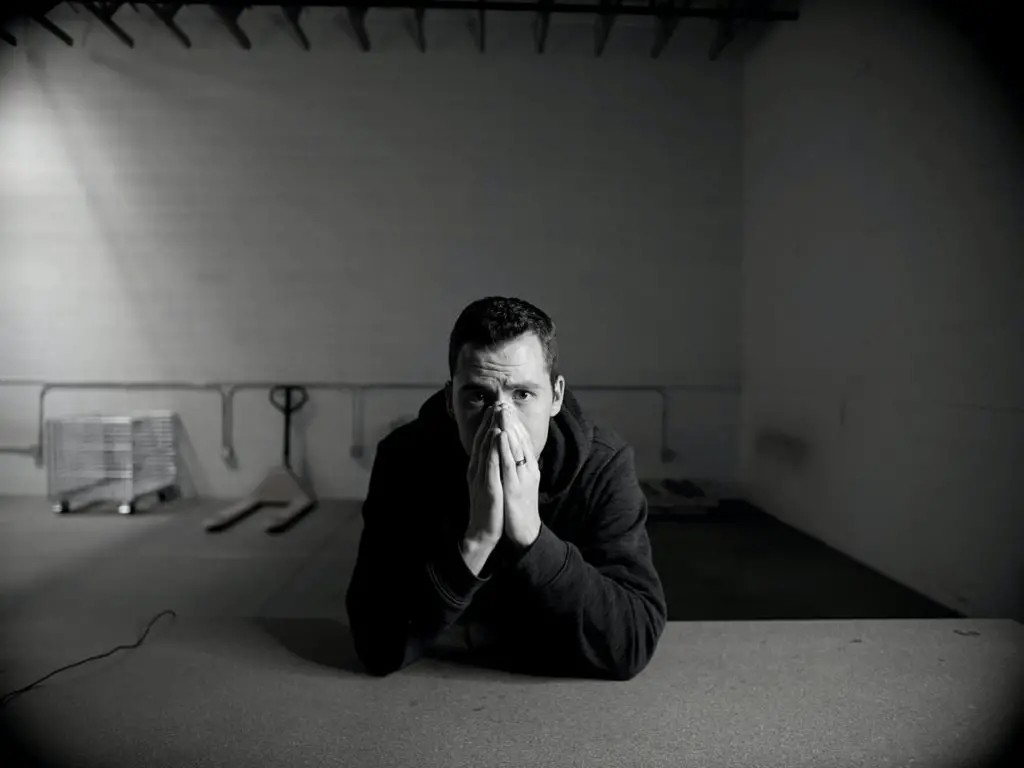 In this blog we will see about how to unenroll from college.Every year, many ambitious students enroll in college with the determination, drive, and hopes of achieving the knowledge and skills needed to pursue their dreams. While many are sure of what they want and can keep up with the routine and responsibilities of college life, this does not apply to everyone. Circumstances, emergencies, changes in mindset, etc. can apply as solid reasons why some students may wish to withdraw. 
Withdrawing from college is not as simple as one may assume. There is a set procedure for canceling your enrollment. Although not a difficult task, it still takes some time in the process. Other factors, such as the reason for proceeding with this decision are also taken into consideration. However, if it is due to medical reasons, enlisting in the military, or transferring to another college, there is a more desirable way to achieve this. Before plunging into a life-changing decision, it's always advised to do some self-reflection on whether you want to go through with this. Additionally, getting the opinions of your same-age peers and class fellows also adds to the decision-making process. Nevertheless, it is an important turning point in your life and with consultation from your academic advisor and proper guidance, withdrawing can be done properly.

Following are the necessary steps to unenroll from college:
Step 1:  Consult Your Academic Advisor
Before taking any rash decisions to unenroll from college by yourself, it is advised to consult your academic advisor who will then be able to help you through this process safely. 
An in-person meeting should be arranged, where the advisor can walk you through the whole procedure in depth. This will roughly take 20-30 minutes, but it saves you so much confusion and later mistakes you may make if you decide to contact them through email. 
If, however, you wish to take a break from academics to come back later, applying for Leave of Absence (LOA) would seem like a more appropriate approach. 
It is important to note that canceling enrollment can affect your status as a student. Institutions expect students to attend classes and keep an "active status". By not attending them for a semester or by withdrawing, the student status then becomes "inactive status". In such cases, you must apply for readmission into the college if you ever wish to return.
Step 2: Enrollment Cancelation
If you decide to withdraw, then you must manually cancel your enrollment or drop classes according to your institute's policy. The timing of cancelation matters as you may be responsible for part or all the tuition and fees.
Print out the cancelation confirmation and save it with you for future records.
If you applied for cancelation on the deadline of a refund date, but it isn't processed on the same day, contact your academic advisor to have the date adjusted accordingly.
Step 3: Contact the Financial Aid Office
The official date of withdrawal will have an impact on eligibility for future financial aid.
For example, if you cancel your enrollment early in the semester, you might be required to pay back all or part of the student loans, scholarships, and grants you received for school expenses. 
But if you withdraw later in the semester, your financial responsibilities might be different.
Therefore, it is important to get in touch with a financial aid officer. Inform them of your withdrawal date and enquire about how this will affect the finances you have submitted or loans, grants, and scholarships you have received. 
Step 4: Notify the Registrar
Besides the discussions you have with the administrators, you might also need to provide written documentation on your reasoning for withdrawal and include your enrollment cancelation date.
You might be expected to complete additional paperwork to make the withdrawal official. 
Exit Counseling:
If you are not planning on attending the remainder of the classes, be sure to inform the registrar as they handle transcripts, and you'd want your official documents to be clear.
If in the future you decide to reapply for college or take on a job, you'd want to avoid your transcripts indicating that you failed classes when that is far from reality. So, it is important to get your withdrawal paperwork done correctly to avoid such mishaps.
Remember patience is key, as it may take some time for you to be auto-enrolled. So, be sure to open your email regularly for any updates on process completion. 
Your student account will be on hold until exit counseling has been completed successfully. 
Failure to pay the remaining charges on your student account will lead to the inability to register for the college if you do decide to in the future.
You will also be unable to request an official transcript if due charges are not paid. 
On the off chance that your account is past-due, it may either be referred to a collection agency or it may result in legal action.
Step 6: Return materials/loans
Lab equipment, keys, library books, and any other loans taken from the college must be returned promptly to avoid replacement costs and/or late charges.
Step 7: Alert Housing Officer
This one is for the students living on campus. You'll have to alert your housing officer about your decision to withdraw. 
The housing officer will have to inform you about the total fees for the semester in addition to the costs calculated for cleaning and organizing the room for another student. 
They also must provide you with an official deadline for moving out. So, all your belongings must be removed by said deadline.
Enquire about the person who you should return your keys. Make sure to receive the receipt that documents the time and date of handing over the room and keys.
You might be charged to a locksmith if you fail to return the keys to the correct individual. 
Step 8: Drop by the Alumni office
It's not necessary to graduate to become a part of the alumni. Don't shy away from dropping by the office and introducing yourself before leaving.
Leave contact info such as an email address and enquire about possible alumni benefits such as discounted health insurance rates or job opportunities. 
Remember that you're still part of the community even without a degree and you'd want to keep your eyes open for ways on how your institution can help you in your future endeavors.
Step 9: Tuition Refund Appeal
If in case you are withdrawing due to health or military reasons, you may want to check in with your institution on whether you're eligible for a partial or even full refund. 
You must provide documentation supporting your appeal.
Step 10: Veteran Services
If you received veteran benefits under any of the following categories
As a veteran
A family member of a veteran
Servicemember
Contact veteran services and inform them about your withdrawal/enrollment cancelation and follow the procedure accordingly.
Step 11: Foreign Exchange Student
In case you are a foreign exchange student, a notification is required by Student and Exchange Visitor Information System (SEVIS).
Consult an F1/J1 advisor to guide you before canceling enrollment, as it may affect your scholarship and visa status.
Step 12: Transferring Colleges
It's best to contact both your current college and the one that you are transferring to for further guidance.
But generally, you might need certain classes to be taken and an official transcript as proof and documentation of attendance and grades of those classes.
Contact student services to add a notation of the certified completion of the curriculum to your transcript. 
Once completed by the student services, you must request an official transcript to be also sent to the college you are transferring to. 
New colleges usually require an official transcript. 
Being a current or former athlete warrants you to notify your institute's Department of Athletics of your permanent or temporary withdrawal from the college.
Step 14: Institute's Health Benefits
If you are under the College-sponsored Health plan even after canceling enrollment, it is advised to check the status of your plan by visiting or contacting the Office of Student Health Benefits.
If you are under a private health plan and no longer a student, contact the respective carrier to discuss any implications.
Is withdrawing from college worth it? Pros vs cons
Pros:
By withdrawing from college, you are no longer a slave to the mundane routines and stresses of college life. You can now focus on the things that you never had time for and explore other niches. You're able to utilize time to your advantage and plan your next steps carefully. 
Cons:
Missing out on your degree:
Having a degree is not necessary in today's world to score a well-paid job. However, having one does secure a career quicker. Not having a clear goal after dropping out, can seriously affect your chances of securing financial stability. Unless you have a plan mapped out after withdrawing, it's best to have a degree as a form of security.
Conclusion
As colleges and universities continue to amplify their courses, curriculums, and grading schemes, and families and societies continue to place expectations on students, it is no shock that the youth of our generation have found themselves either lost, confused, or stressed out. These factors can negatively affect potential talent that can help our community to advance exponentially. Thus, we often find students wanting to pursue something else or to adopt a different approach to achieving their goals where their talents and skills can be fully utilized for the betterment of their life and the world itself. 
Frequently Asked Questions
How common is it for students to unenroll from college?
According to Admissionsly.com, 57% of students enroll in college, and out of the 57%, 33% of students unenroll from college every year.
Why do students unenroll from college ?
The main reason why students choose to unenroll from college is due to financial difficulties. Other reasons are medical issues, family problems, lack of support, stressful study environment, lack of drive, and frustration to name a few.
What can colleges do to reduce the annual dropout rates?
For starters, lowering tuition fees or introducing more scholarships for those suffering financially. On-campus counseling and support should be provided for struggling students. Keeping in touch with families of students to better understand the circumstances and provide necessary care accordingly.
What Major has the highest college withdrawal rate?
Business studies and Computer sciences are known to have the highest college enrollment cancelation rates. 8.6 percent and 9.2 percent respectively before entering their second year. These statistics are sourced from HESA.
Can I reapply to the same college after withdrawing?
Yes! You absolutely can return to the same college and start over. If your previous withdrawal was done correctly, there should be no issues getting admission again to the same institute. 
Can I mention my college on my resume even after withdrawing?
It depends on which year you left the college. You may list your college name along with the number of years or credit hours you've completed.