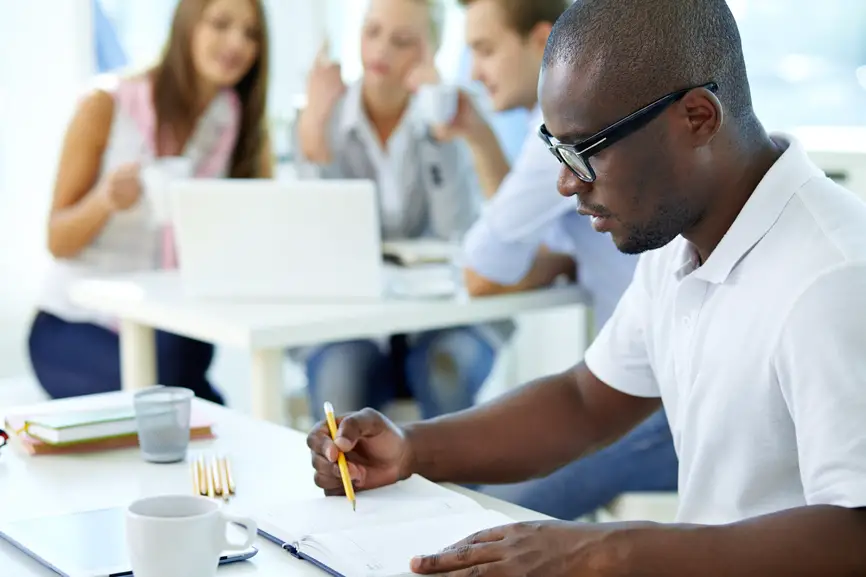 Colleges in Colorado
In this blog we will see how many colleges are in Colorado? Colorado is one of those regions in the United States of America known for its beautiful landscapes, wildlife nature, and education quality. The state of Colorado not might be the most outstanding education ranking regions in the country, but they offer quite a decent range of education degrees to both national students and as well as international students.
There are about 87 colleges and universities in the state of Colorado itself. However, not all are private because around 29 of them are public institutions. Eighteen of them are known for being non-profit private schools, and the rest 40 are known for-profit private institutions in the country.
But, the main question still arises whether one should visit the state for their further studies or not? Well, several factors will determine whether you should go to Colorado for your higher education. If you have selected a particular college where a certain type of degree is being offered then you should go for it because you shouldn't miss the chance in the first place.
What Is The Fee For Studying In Colorado?
The fee depends on various kinds of factors. A few of those factors are the college type, the program that you have enrolled in, whether you are a national or an international student, and many more. On average, for a 2-year master's program, the fee charged to a standard student should be not more than USD 50K.
International students may have to pay a different kind of fee depending on the fee structure for international students for various colleges. If you are planning to visit Colorado for further studies, you should check out their official website to get detailed information about the fee structure. Also, the fee may not remain the same every year as they increase a portion of it which is important for international students to know beforehand.
Is Colorado Good For Education?
The Colorado state may not rank first in education, but the teaching is of supreme quality there. There is no saying that the education quality at Colorado is not good enough. The state had earned a C grade when it came to education and was ranked 35th behind the US average in the Education Week's annual state rankings.
All in all, it would be justified to say that the state is worth their education quality. A few years ago, the state was ranked the 5th most educated state in the United States of America. International students can book their seats in reputed colleges in Colorado as they provide supreme quality education.
What Is The #1 College In Colorado?
There are many reputed colleges in the state of Colorado, but the University of Colorado has been ranked as the number one university in Colorado. If you are looking for admission here to this college then you can visit their official website for more information about the admission process. Well, in case you are an international student, you may even apply for scholarships only if you are eligible for them.
Scholarships offered by colleges and universities have proved to be helpful for international students. This way, the financial burden would be a little less, and education for them would be affordable. However, maybe not all colleges will offer some kind of scholarship, but most of them do. You need to keep visiting the official website of the college to get the latest news on the scholarship programs so that you can enroll yourself for it.
How Do I get Admission To Colleges In Colorado?
Getting admissions to one of the reputed colleges in the Colorado state may not be as easy as you might think. There are certain admissions processes that you may need to go through to get into a particular college. In case you are an international student, you would have to require to show and submit documents to the college.
All in all, the process is long and time-consuming. If you can contact any of the faculty or the admission department of the college, then it would be easier for you. However, to have the best shot of getting into a college, one should aim for at least 75% percentile with at least an SAT score of 33 or 33 ACT. Also, the candidate looking to get into a college in Colorado should also have at least a GPA higher than 4.
However, different colleges may have other criteria for their admission process. It should be your duty to check them out because it may change for some universities or remain the same for some colleges or universities. However, for your convenience, you should keep visiting the official website of the particular college that you have selected in Colorado to keep yourself updated.
Conclusion 
In the end, much of the effort should be made from your side because you have to get into a good college for quality education. Universities and colleges in Colorado have been one of the finest in the country, and there is a huge scope for students to get into large companies after graduating from top universities from Colorado. Colorado has got 87 colleges and universities from which you can choose from. These universities rank of the best in the country, and you can check their admission process from their official website itself. Prepare yourself for different kinds of exams beforehand. 
Frequently Asked Questions 
How difficult is it to get into a college in Colorado?
Ans: Getting into any college (top) may not be easy to get into. The acceptance rate is about 13.6% in Colorado college, which seems to be quite challenging to get into.
Can I do a master's degree from the college in Colorado?
Ans: Masters's degree can be done easily from any of the top colleges in Colorado. Different colleges have got all kinds of programs that you can enroll yourself into. International students can always apply for a scholarship program so that their financial burden would become a bit less.