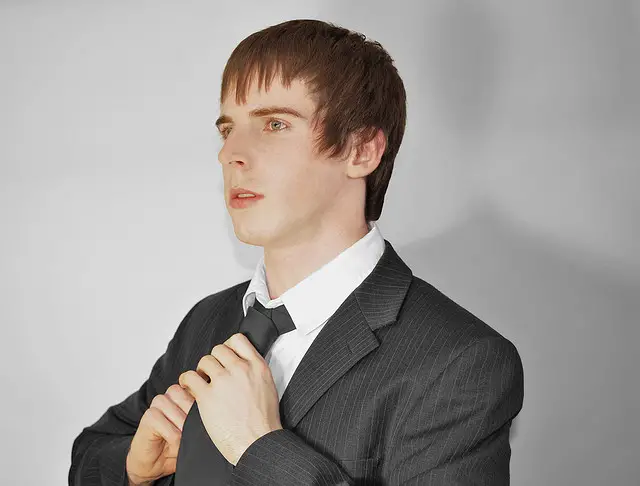 Conducting interviews is one of the most effective methods that many organizations like colleges use so that they can carefully examine the behavior, communication skills as well as suitability of candidates. On the other hand, an interview is a good opportunity for candidates to express themselves and also showcase their skills and talents. In this article, we will discuss important factors connected to college interviews.
Interviews in Colleges
Colleges conduct interviews so that they can get to know more about the candidates and also to provide them with important information about the institution.
College interviews are usually part of the application process, and they may impact the overall outcome of the application. However, it is important to note that the significance of interviews may differ from one college to another. For example:
In some colleges, interviews are rarely considered during the selection process.
While in some colleges, interviews largely contribute to the outcome of the application.
As previously mentioned, college interviews are usually part of the application process, which means that being offered an interview does not necessarily mean that candidates will be admitted into the college. Sometimes, some interviews may be conducted after the applications are reviewed. In that case, only finalists are interviewed to make the final admission decision.
Collages tend to offer optional interviews. Such interviews are a good opportunity for candidates to learn more about the academic institution they applied to.
 During college  interviews, candidates can:
Ask questions about the institution.
Explain anything in their academic records.
Share information about themselves. 
Discuss their academic goals.
Provide reasons why they want to attend the college. 
Show their interest in the institution.
College interview locations
For smaller colleges, interviews may be conducted on-campus but for larger colleges, interviews are conducted through alumni representatives so that a larger number of candidates can be interviewed in their hometowns. 
Who conducts college interviews?
For on-campus interviews, candidates are interviewed by admission officers and for off-campus interviews, candidates are interviewed by an alumni representative.
Importance of Interviews in Colleges
Interviews are important for colleges as well as potential students. 
Let us first consider why interviews are important for colleges.
Interviews ensure that the institution admits the best students.
Interviews form part of the evaluation or placement process.
The answers provided by candidates are used to process their applications.
Interviews are the best way to interact with potential students.
Interviews help in assessing the academic potential of candidates.
Interviews help assess the suitability of candidates for the chosen course.
Interviews assist in examining the interest and commitment of candidates.
Let us now consider why interviews are important for potential students.
Interviews enable candidates to reveal more about themselves.
Interviews provide candidates with the opportunity to know more about the college.
Recommended interviews improve the college application.
Interviews are an open opportunity to ask questions.
College applications are very competitive, therefore, if candidates make efforts to attend recommended or optional interviews, they will be able to increase their chances of admission.
Guideliness for College Interviews.
The following guidelines are simply general steps that candidates may follow before and during a college interview.
What to do before  a college interview:
Research  about the  college

To do this, you can visit the college website and review the history, student body, policies as well as philosophies of the college.
You can also review other websites that contain useful information about the college,  or you can communicate with students who attend the college or even graduates.

Prepare  a list of possible questions:

Based on your research, compile a list of potential questions that you may be asked during the interview.
Also prepare a few questions that you will ask after the interview.

Prepare your answers:

Carefully plan how you will answer each question.

Prepare  any required documents:

It is vital to know beforehand, what documents you should present at the interview.

Select appropriate clothing beforehand:

Choose an outfit that is modest, classic, and suitable for the occasion.

Ask for the correct time and location  of the interview beforehand:

Ensure that you know exactly where the interview will take place and also know the time.
Arrive at least 30 minutes before the interview.
What to do during a college interview.
Formally greet your interviewer(s) with a handshake.
Maintain eye contact as you speak.
Speak politely.
Ensure that you provide honest answers.
Speak formally and avoid using slang.
Make sure you speak for at least a minute or two minutes after you are asked a question.
Listen carefully as your interviewer asks questions.
Use appropriate gestures as you speak. 
Speak in a calm and audible tone and ensure that you don't speak too quickly or too slowly.
Maintain a good posture when seated.
Do not use one-word answers when answering questions.
Elaborate using examples whenever possible.
State why you what to attend the college.
Clearly state everything you have learned about the college. 
Be enthusiastic as you answer questions.
Remember to ask questions when required to do so.
Avoid nervous body movements at all times. 
Be confident throughout the interview. Always remember that confidence is key in any interview.
Conclusion
In summary, interviews continue to be the most outstanding method of selecting suitable candidates. College interviews, on the other hand, are only effective in certain college programs that involve extensive screening. Hence, most colleges have done away with interviews completely. However, it is important to know whether a collage conducts interviews or not, before you apply for admission.
Frequently asked questions 
Do all colleges conduct interviews?

 Not all colleges conduct interviews. 
Interviews can be mandatory, optional, or recommended in some colleges, but other colleges do not have interviews at all.

What is an alumni interview?

This is an interview conducted by a selected professional who is not an admission officer of the college. 
Graduates of the college usually conduct alumni interviews.

What makes interviews challenging for colleges?

 There are several difficulties that colleges face when conducting interviews, for example, if the college receives a large number of applications, it may be time-consuming to interview all the students. In some situations, it can be impossible.