Hinge is a smartphone dating app that's available for Androids & iPhones. It aims to match users with people best suitable for you and can vouch for and is more relationship-focused than hookup-oriented. Hinge and Tinder share many of the same fundamentals. When you sign up, a list of other people matching your preferences is shown to you; if you are interested in them and they reciprocate too, you are matched and can message each other. You create your profile in both applications by importing Facebook photos and other personal data. Lets know how to delete Hinge account.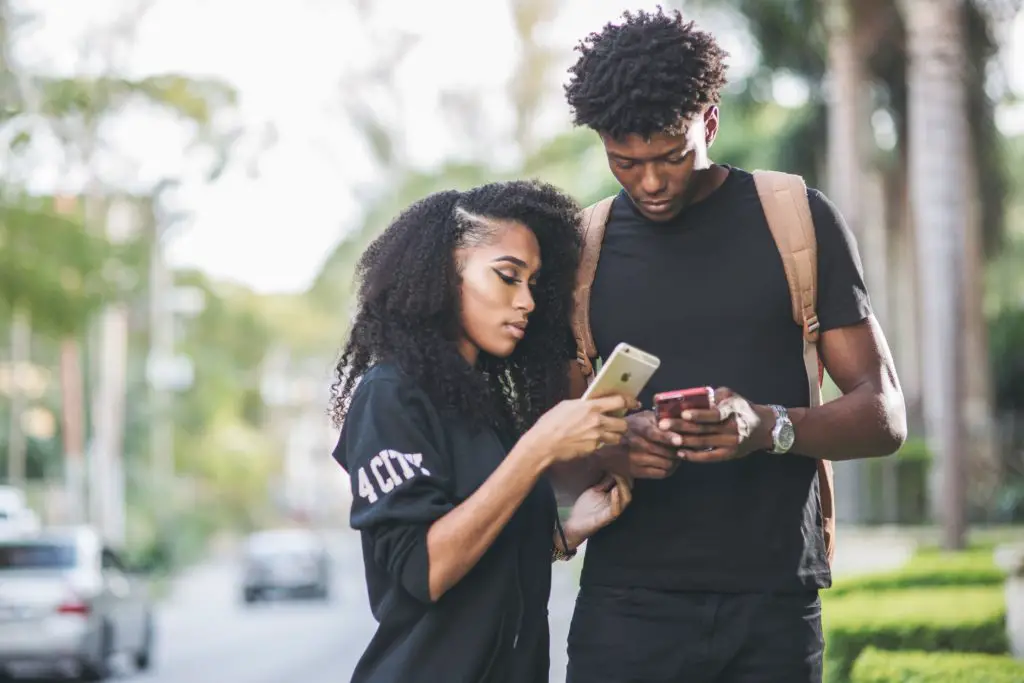 Some love finders are not well-pleased with the service, meaning that they want to delete their Hinge Account. To terminate the account, log in to your account, navigate to the "Settings", and hit the "Delete Account" button. In this way, your Hinge account will be deleted permanently.
Ways to delete your Hinge account
To Cancel Subscription
You would probably be paid a monthly price if you had upgraded to the Hinge recommended subscription. Usually, the App Store will be used to process this payment. To cease paying any additional costs, you must also cancel your chosen membership.
Click on "iOS Settings".
Click "iTunes & App Store"
Log in through your "Apple ID"
Navigate to "Subscriptions"
Hit the "Manage" button.
Select "Hinge"
Hit the "Unsubscribe"
Switch the "Auto-renewal option off"
Navigate to Google Play Store App
Search "Hinge"
Hit the "Unsubscribe", or the "Cancel" button.
Click the "Confirm" to terminate.
To Delete From Facebook
Log In to Facebook
Go to "Settings & Privacy"
Click on "Settings"
You`ll find "Apps & Websites" in the security section.
Hit the "Edit" button there.
You`ll see the "Logged in with Facebook" page.
Select "Hinge" and hit the "Remove" button.
And press "Confirm".
Reasons why Hinge is failing as a online dating app among the masses
Hinge App excludes residents of rural locations, where the dating pool is narrower and online match-making may be more important, along with some large cities like  Jacksonville, El Paso, San Antonio, and Memphis. You are also out of good fortune if you reside outside of the United States and are not in London and Toronto. 
A representative of Hinge App stated,  "We launch cities," according to Hinge, as quickly as the waitlist has a critical mass that allows them to maintain and develop." Hinge purposely waits to expand to a place until it can speculate that it will materialize since the company believes that matchmaking apps only perform when there is a sizable user base.
Inadequate support for LGBT users of the application has also attracted criticism. The app had begun pairing Tyler Coates with straight males, according to him. A Hinge administrator responded to his inquiry by saying, "Currently we have quite a limited number of LGBT Hinge members."
The software excludes users who do not recognize one of that dual sexual identities by requiring them to identify themselves as either female or male and to be looking for either female or male relationships. Its elementary restrictions on users' ability to ask for pairings from women and men limited its applicability to bisexual and queer persons.
The app's inability to allow you to pull fewer than 16 photographs from Facebook is one rather trivial issue. You can rearrange the photographs or select a different set of 16, but you aren't limited to showing only five if you have more pictures on your FB profile. This limitation was purposefully imposed to stop people from misrepresenting their appearance.
Things to remember while deleting your Hinge account 
You might wish to erase your account for a few different reasons. Maybe it's just not going well for you, or maybe you've met the one and want to remove yourself from the dating pool. 
To protect your data or intercept any data leaks, it is crucial that you entirely remove all of your user profiles, including images, messages, and other particulars.
Delete your profile to further your cause. 
To deter online hackers from accessing your otherwise dormant profile, protect your privacy and security, and stop identity theft.
Conclusion
Since the deletion approach is entirely online, you shouldn't need to contact the business by phone or email to complete it. To deactivate your Hinge profile, follow the instructions stated above. Almost every possible way to terminate the Hinge account from every possible platform it is linked with is already instructed. Just read, understand and follow the process.
FAQs
Is there any difference between Hinge & Tinder apart from their name?
Yes, Hinge only offers a limited selection of nearby individuals, but Tinder offers an endless stream.
Is there any distance range in Hinge?
Yes, Hinge only allows searches within 10 miles.
Is Hinge capable of updating the location with location changes?
No, the software doesn't update itself when you switch places.
Can I use Hinge to find Hook-up mates?
No, instead of looking for nearby casual hookups, the goal should be to identify potential dates for someone you might approach at a friend's party.