Introduction
Have you ever been so overwhelmed with love and emotion that you wondered, "What's a better term for "I love you?" since the three-word phrase simply doesn't seem adequate? Or have you ever feel the urge to tell your person you love them but do not feel comfortable in saying "I love you".  When you're overcome with emotion for someone, expressing "I love you" explicitly doesn't always express how you feel. Sometimes a better term to explain such sentiments is required, whether in a romantic, platonic, or family connection. The goal is to express your love and positivity to your precious one on a regular basis. And not just frequently, but in a variety of ways. And not to forget that everyone does not desire to hear the words "I love you" in the same manner! Some individuals are moved by metaphor, while others are moved by beauty, wit, or gestures. Words have the ability to boost people up and make them feel special, and if you're looking for the right method to express your feelings for someone, or to remind them of your feelings for them, don't worry we have got you covered. Let us see some alternatives responses to I Love You.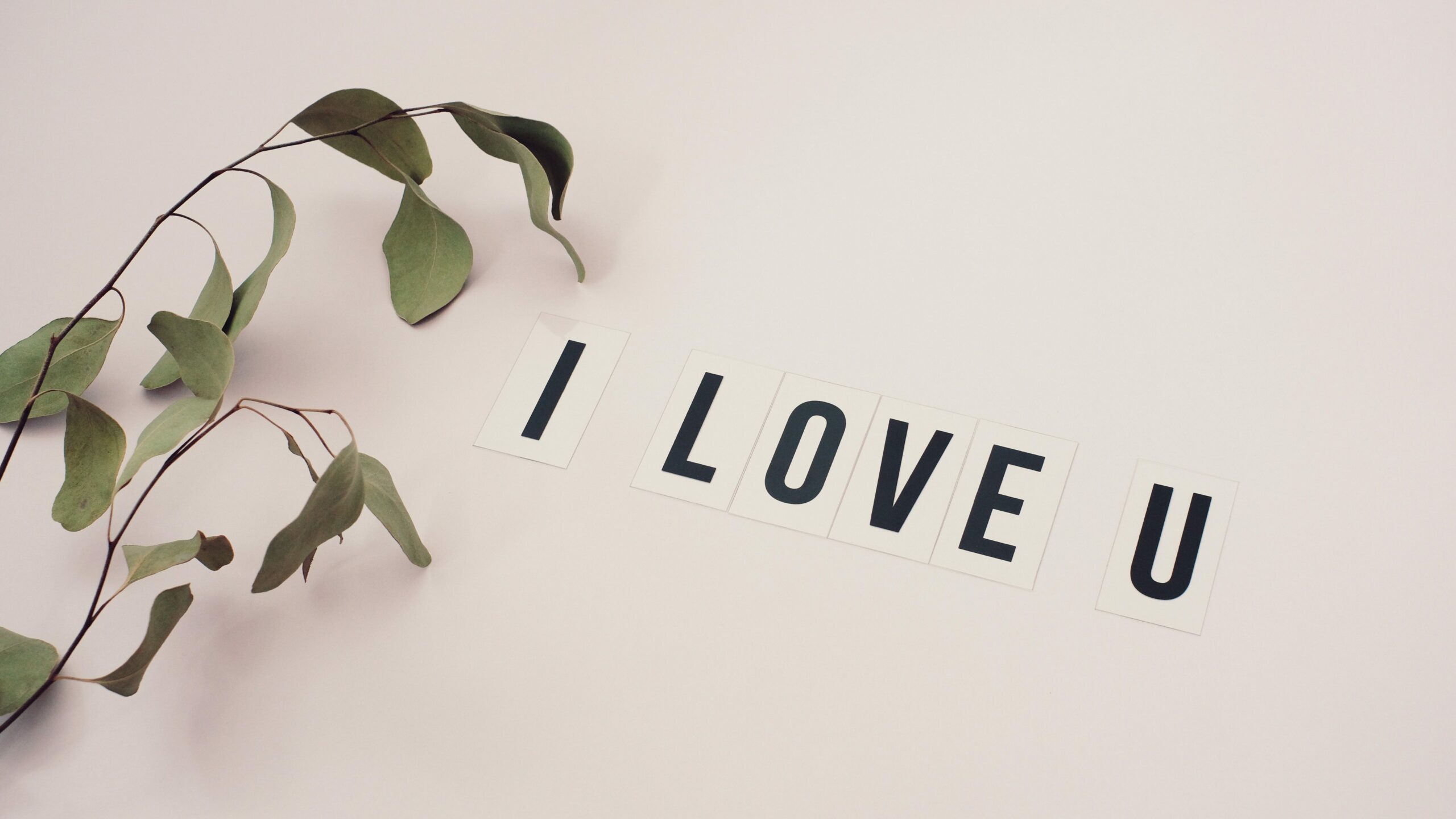 Alternatives Responses To I Love You
Love has a plethora of bizarre methods of expressing itself. Whatever it is, there are a million different ways for people to hear and say "I love you". That means you're in luck since there's nothing like expressing your love and dedication to your partner, or even to a close friend or a family member. Expressing our love in different ways can truly make a difference. It can make your partner feel cherished and cared for and it gives us a sense of satisfaction for bringing joy in their lives. If you have come here looking for alternatives responses to the phrase I love you, you are at the right place. Here are some alternatives responses to the three words " I love You". 
Words Of Affirmation
Words have a lot of power in them. This is the most popular way to communicate affection. If this is your partner's love language, even a small amount of praise may make them feel pleased and safe in your relationship. There are some verbal praises or expressions of gratitude for your loved ones such as the following:
Romantic Ways to say I Love You
I'll be your best friend till one of us leaves this world.
You make me whole.
I still can't believe you're mine.
You are a lovely person on the inside and out.
I'm here for you always
My heart yearns for you.
I will always respect you. 
You are precious to me. 
I will always treasure you. 
I miss you. 
Even when you are not around, I enjoy the way you make me feel.
Forever isn't long enough with you.
I am always available to you.
I adore you.
It reminds me of you. 
My favorite thing in the world is Y.O.U.
Our hearts beat in unison.
I'd put everything on the line for you.
You're well worth the wait.
I want to make you mine. 
Flirtatious ways to say I Love You
You look hot and dazzling.
You make me go crazy.
We fit together like a jigsaw puzzle. 
You are enthralling.
I can't stop staring at you… you're just too darn attractive!
I'm madly in love with you.
You are my entire universe. 
Gravity constantly draws me to you.
My favorite sound is your voice.
Everything about you turns me on. 
Even electricity cannot feel what I feel for you. 
I cannot get enough of you. 
You are my addiction (healthy one of course). 
I'm completely smitten by you.
You make my knees go weak. 
You are the center of my attention.
Funny Ways to say I Love You
I have fallen for you and I am unable to get up. 
We complement each other like biscuits and gravy.
I love you more than a pizza. 
Let's get old and wrinkly together. 
I envy those who get to see you every day.
You are my favorite source of distraction. 
Every time I see you, I think, "Good work, God!"
I can finally make sense of the love songs. 
I promise to always share the remote. 
I will give you my last slice of pizza. 
You are my campfire in the north. 
I can tolerate cheesy stuff for you. 
Cute Ways to say I Love You
I adore you to the moon and back.
I feel extremely lucky when I am with you. 
I will always be yours.
You make me speechless. 
You are the most wonderful thing that has ever occurred to me.
You make me feel all warm and fuzzy on the inside.
You are my treasure—the most valuable item I have in my life.
We're made for each other.
I imagine myself getting old beside you.
I long for you.
I value you more than anything else in my life.
I'm yours, and you're mine.
You are my person. 
You make me extremely happy. 
Creative ways to say I Love You
Life would be dull without you.
You are a dream come true.
I've been smiling a lot more since you've been here than I used to.
I just dialed your number to hear your voice.
I look at you sometimes and wonder how I got so lucky.
I'll always have your back.
I can't bear the thought of what life would be like without you.
I am infatuated with you. 
You have cast a spell on me which cannot be broken. 
I need you by my side always. 
You light up my world
You fill me with desires and wishes. 
You add value to my life. 
I feel lost with you. 
Take care of yourself for me. 
You are a blessing in my life.
You have made me feel the true meaning of friendship, love, care, and support.
I'm obsessed with the need to be with you, to talk to you, and to feel your presence close to me. 
I'm completely enchanted by you.
I'd rather not wake up if this was all a dream.
I have complete faith in you.
Putting an extra effort to make someone feel special
I might not be able to buy you an island for our 1st anniversary but I'll gift you one good book every year.
I don't really need a reason/occasion to express my love or make you feel special.  Because I will never run out of reasons/occasions to love you.
Being your best friend I can easily understand or even predict your mood swings and make sure you feel better about your life.
I won't stop loving you just because you have wrinkles, bigger frames, or a memory loss. I'm not after those things, I'm really after you. Not your body, Not your wealth. The real you which I love more than anything. 
In the years to come, we will fight, argue, tempers will rise and there is a slight possibility that being near you will irritate me. That doesn't mean I'll leave you. After all,  I am deeply and hopelessly in love with you. 
 I know your good side and bad side. And I can really take care of both sides. When I say I love you it means I love everything about you. Your good traits and your bad traits,  everything. 
I'm completely yours. You make me whole. I feel love and motivation every time I look at you. I just wouldn't be the same without you.
I am gonna take away all of your worries and problems and love you so so much because you deserve all of it, and you deserve all the happiness in this world.
I never knew that I would be at a stage that surviving without you and your embrace would feel like the end of the world.
All relationships in this world should be based on understanding and respect and I absolutely love that ours is the kind of one that puts this first always.
Hugging you is honestly the best feeling in this world and I just don't want to let go when we are doing that.
I have and will always love you so much for who you are as a person, even with any flaws, because the flaws are what makes us actual human beings, what makes us beautiful.
With you, I have found a friend, a soulmate, a lover, and a person to whom I am as important as they are to me.
I don't know what I did to deserve you but honestly, I feel extremely blessed to have you in my life and by my side always.  Your presence makes my life complete. 
I'm so happy I can just be myself in front of you. No fakeness, no pretense, do drama – nothing. Just plain old me.
I bought you an additional bottle of water since I know you're usually thirstier than you'd like to confess!
Of sure, I'll attend your game. What sort of a partner am I if I don't root for your favorite team?
Say I Love You without saying at All
If you are emotionally honest with your loved ones and if you truly care about them, you shouldn't have to feel obliged to straight-up tell them you love them. It's a lovely thing to say but other smaller things – especially actions – matter more than those words.  We often forget that love can be demonstrated via a wide range of ordinary activities, not simply words.  If you're not the most expressive person on this planet, you may still convey your feelings for your person without saying anything.  With a considerate gesture, you may surprise them.  There are several methods to communicate your thoughts and make your spouse feel valued. After all, as the saying goes, actions speak louder than words. Let us discuss some interesting gestures that will make your loved one feel special. 
Make a playlist for them.
Surprise them with gifts. 
Try to make them laugh. 
Send flowers or a tasty treat to their workplace.
Send them a love note.
Give them a unique present.
Write a romantic poem for them.
Play their favorite music.
Make them breakfast in bed. 
Hold their hands. 
Help them in their chores. 
Clean their house or space shared by either of you. 
Get their vehicle cleaned. 
Make them a hot cup of tea/ coffee. 
Surprise them with warm hugs. 
Play with their hair. 
Listen and provide support to them when they feel sad.
Always stay by their side through thick and thin. 
Inquire about their day. 
Pay attention to what they have to say to you. 
Prepare their favorite meal or assist around the house. 
Take care of them when they are sick.
Pamper them with massages. 
Understand their quirks and delights. 
Give them a cute little name.
Share your secrets with them and confide. 
Pay attention to them completely. 
Bring them flowers. 
Give them space whenever required. 
Spending Quality Time Together
This entails paying someone your whole attention and being present. Quality time is a love language that focuses on sharing feelings and thoughts together and indulging in activities that bring you closer to each other. It isn't determined by what you do or how long you do it for. It is more about being together while giving each other your undivided attention. Make the most of those hours by devoting some of them to your cherished. Because all that matters is the time you spend with each other. Let us discuss some of the activities that will definitely strengthen your bond with your significant other. 
Go for a candle night dinner
Enjoy a spa day together
Snuggle up by the fire.
Attend concerts, band shows, or events with them.
Take them out on museum dates. 
Buy a pet and give it a name together. 
Go on long drives together.
Take long walks. 
Take a dance, cooking, or singing class together.
Play the game of truth or dare
Go stargazing together. 
Travel to new places.
Plan and organize various dates together. 
Undertake some acts of charity together. 
Watch and binge watch shows and movies together. 
Play games like chess, monopoly and bring on the competition. 
Go hiking together. 
Learn a new recipe and cook it together. 
Do laundry together. 
Surprising them with gifts
While there's something to be said for getting into a pattern with your significant other, predictability and romance seldom go hand in hand in the long run. It's easier than you think to liven things up—all it takes is a romantic surprise, no matter how spectacular. A surprise does not have to be complicated or expensive. It should come from the heart and be full of opportunities to enhance your relationship with your partner. If you're seeking ideas, we've compiled a list of romantic surprise ideas for you:
Throw a surprise party for them.
Give a framed snapshot of the two of you as a present.
Make a video of yourself telling them how much you appreciate them.
Fill a jar with a list of 100 reasons why you adore them.
Give them a card of affirmation.
Make a collage of memorable photographs.
Create a memento from some special occasion
Purchase something for their pet.
Make a journal or scrapbook for them.
Write them open when letters. 
Choose something from their bucket list and try to fulfill it. 
Gift them something they have wanted badly. 
Share with them how important they are through a note, card, or a video surprise. 
But them a beautiful bouquet of flowers. 
Make them a self-care box and gift them.
Write and gift them some open-when letters. 
Buy them a mini polaroid camera. 
Buy them aesthetic gifts such as lamps or scented candles. 
Gift, Surprises, and Games for both of you
What is the best thing to do than mixing the surprise element with the fun element of the relationship? Yes, you can surprise your partner and at the same feel the sheer rush of adrenaline through your veins. Here are some exciting ideas for both of you to add that spice to the relationship:
Hide and seek love letters- Write small love notes to your partner and store them in unexpected locations where they will be discovered, such as a sock drawer, a packed lunch, or even the freezer. That way, they'll be pleasantly surprised by your kindness on a frequent basis.
 Bring out your inner DJ-  It used to be that making a romantic "mixtape" of significant love songs was a common romantic gift. You may do the same thing nowadays by making iTunes or Spotify playlists to show your love via music.
Make a pamphlet called "52 Things I Love About You."- You can make a "52 Things I Love About You" booklet if you have at least 52 reasons and one deck of regular playing cards. Simply write (or paste) a different reason you adore your significant other on each card, then use a hole punch and binder rings to transform the deck into a booklet. Because there are 52 weeks in a year, it may act as a constant reminder of why you fell in love. 
Buy Thought-provoking cards and play- These intriguing discussion cards are especially useful while you're still getting to know each other (or if you just want to dig down deeper). Allow these cards to lead your conversation into more significant subjects if you want to strengthen your relationship.
Fortune cookies for Valentine's Day- This Valentine's Day, make some genuine magic by placing a personalized message of love inside a closed and sealed fortune cookie—without damaging the delicacy or the seal. How come, Houdini? By using a small amount of steam to open the cookie and a small amount of ironing to reseal the plastic container. In a bottle, there's a message. "Before I met you, I was lost and alone, wandering through life aimlessly…" If you want to express your gratitude for finally discovering your one and only, write it down in a love letter and present it as a classic message in a bottle. Look for a cork-topped bottle from your local craft store. Make sure the aperture is large enough to allow the message to pass through, then knot the scroll with ribbon or string to keep it from unraveling within the bottle.
Express your love in many Languages
Saying "I love you" in another language may be a lovely way to express your feelings. Speaking or writing I love you in another language is a warm and emotional gesture that will make it distinctive to you and your loved one. This move is certain to impress and capture their attention.
| | | |
| --- | --- | --- |
| Phrase ( I love you) | Language | Pronunciation |
| Ana uhibbuka | Arabic (modern) | (ah-nah oo-heh-boo-ka) |
| Te amo | Spanish | Tay-ah-mo |
| Je t'aime | French | (Zhuh tem) |
| Ich liebe dich | German  | (Ick leebuh dik) |
| Aishiteru | Japanese | (ay-she-tay-ee-roo) |
| Wo ai ni | Mandarin Chinese  | Wuh eye nee) |
| Saranghae | Korean | (sa-rang-hey) |
| मैं तुमसे प्यार करता हुँ | Hindi | (meh-toom-say-peyar-kurtaa-hoon) |
| Ya tebya liubliu | Russian | (Yay loo-bloo teb-yeh) |
| eu te amo | Portuguese | (oo chee ah-moh) |
| Kocham cie | Polish –  | (ko-ham che) |
| Ik hou van jou | Dutch | ick how fan yow) |
Conclusion
Expressing your love to the one is a truly surreal experience for both of you. Whether you choose to communicate your feelings through words or deeds, it is critical that you demonstrate to them that you care about them. When we get comfortable in our relationships, we unfortunately believe our partner understands how we feel and don't bother communicating our sentiments with them. Relationships, on the other hand, are a work in progress. It never seems to matter how long you've been with someone or how many times you've told them you love them. Making your partner feel valued on a regular basis is the cornerstone to strong, long-lasting partnerships. Surely I love you carries a lot of power and emotions within its corner walls.  But it is well known that overuse of a phrase makes it meaningless. It's easy for such words to become regular, which is why surprising sentences are so useful. And they are definitely more exciting to use. Don't forget to use these ideas and make your loved one fell head over heels in love with you.