Birthdays are that time of the year when loved ones gather around to celebrate the blessings of an individual's existence. It is a heartwarming ceremony indicating that a year has passed. And often one looks back at the past year and reflects on all the memories and growth they've seen. This celebration usually involves a party of close friends and family, gifts, a cake, and well wishes.  Here we will see about How to reply to birthday wishes?
Yes, sitting in the middle of the room and receiving birthday wishes can get awkward if you don't know how to reply to them. Luckily, there are a few ways to respond to birthday wishes without seeming impolite and ungrateful. Replying back is the perfect way to let your close ones know that you are appreciative of their warm intentions. 
Below is a list of how to wish someone on their birthday followed by how to reply to birthday wishes: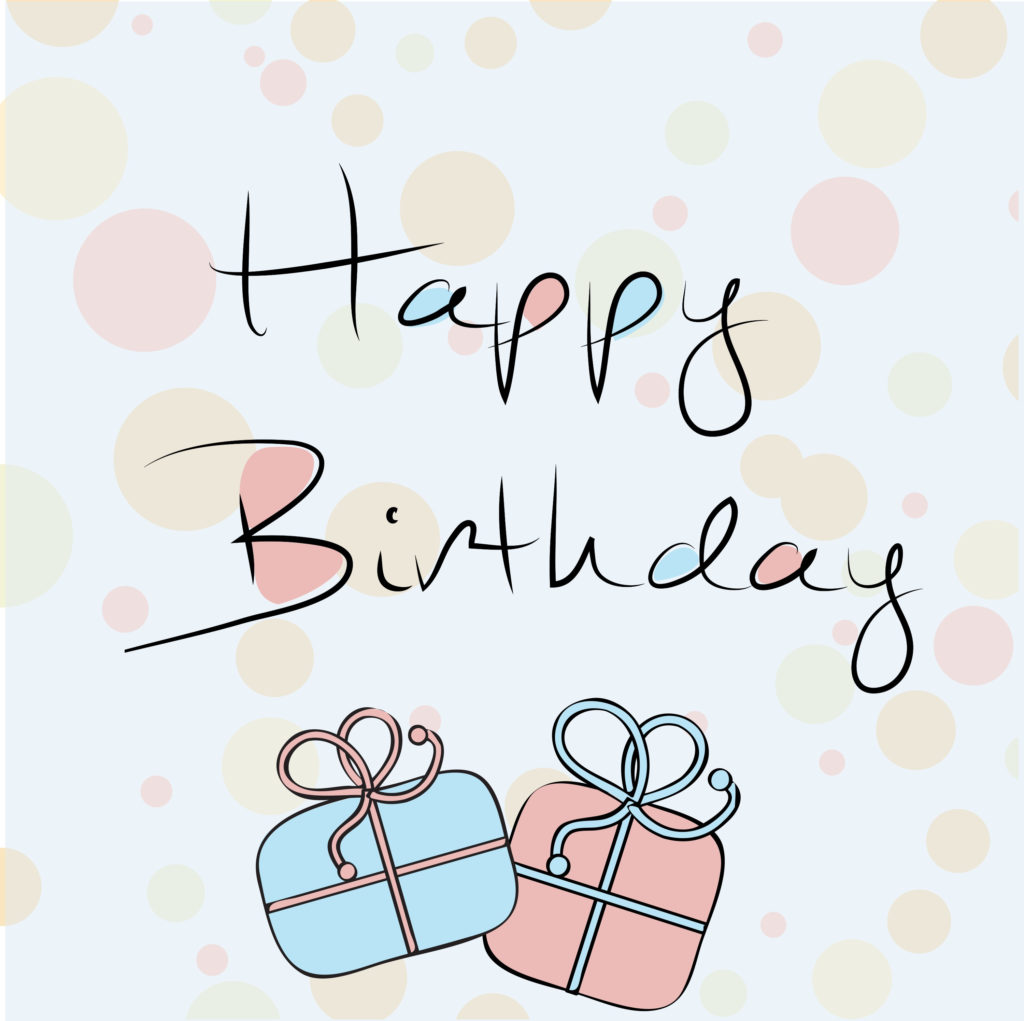 The different kinds of Birthday Wishes:
It is not enough to just say "Happy Birthday", especially to dear ones as it can come off as being aloof, distant, and even sometimes rude. It can show that you do not really care for this person and are just wishing them as a formality. So here are some phrases or wishes you can use in addition to "Happy Birthday" which will make it more loving and show that you really do care.
Warm greetings on your birthday! 
Many joyous returns of the day!
[This wish is a very common and nice addition to the normal "Happy Birthday" phrase as it also means may you have many more birthdays in the future. Basically, you are wishing them a longer and healthier life.]
May all your wishes come true.
Here's to another year full of new memories!
Happy sweet 16/ Happy 30th/ Happy 18th birthday!
[Depending on how the person feels about using their age in the wish, you can use certain age milestones that generally people do not mind.]
"Sending love and blessings your way."
"May you have a joyous birthday!"
"Happy Hatch Day/ Happy born day!"
[These are informal ways to wish someone a happy birthday. Usually used for close friends and siblings. Be careful when using this phrase as some people might not appreciate the informality.]
I pray for only the best for you on this special day!
Congratulations! You've survived another trip around the sun!
[This is an informal and witty way to wish someone on their special day. Everyone knows that it takes 365 days for the earth to travel around the sun and there are 365 days in a year. Since birthdays are an annual thing, this wish makes it a whole lot funnier.]
Do not count the candles, just enjoy the glow!
[This phrase is a very cute and thoughtful way to let the birthday person know that age is not the focus of the celebration but instead the happiness and glow of the person are the focus.]
How to respond to Birthday Wishes?
Now that you have gotten an idea on how to wish someone on their birthday, you might be thinking "well how do I respond back on my own birthday?" And that is a great question! Just sitting in the middle of the party, with a cake in front of you, and wishes and songs being thrown at you can get quite awkward. You want to let everyone know that their wishes mean a lot to you, but simply saying "Thank you!" does not feel fulfilling. So, here's a collection of words or methods to say "thank you" right after:
To all my friends and family: I am really grateful to have all of you giving me wonderful and considerate messages full of love on my birthday. 
Thank you to everyone who sent in their thoughtful wishes. It was undoubtedly a memorable birthday.
I want to thank everyone for their birthday greetings and presents from the depths of my heart.
Thank you for all the sweet messages, cards, and gifts, but most importantly thank you for being an important part of my life.
Thank you to everyone who has sent their love and support to me on this special day of mine.
I would like to wholeheartedly thank every single person who sent me the wishes, cards, and gifts that I received today. And I am also grateful to you guys for spending time with me and making my birthday special.
I am really blessed to have loving and caring people by my side who wished me a happy birthday, sent me gifts and made sure I was having an amazing day today. Being so adored feels incredible. It was the most spectacular birthday ever! It's wonderful to be alive. Thank you a million times over!
I am grateful to everyone for your lovely wishes and kind words on my birthday.
Your wishes made my day. Thanks! 
[A quick and easy method to express thanks.]
I appreciate everyone who wished me well today. It means a great deal to me.
Thank you to everyone who wished me a great future on my birthday.
Thank you to everyone who took out time of their busy schedules to wish me a happy birthday. Your kindness does not go unnoticed.
Thank you for bringing joy to my birthday celebration with your attendance and wonderful presents.
Birthdays are meaningless without the people you love and care about. Thank you so much for turning my birthday so special.
I am immensely thankful to everyone for making me feel so special on my birthday. Love you guys so much!
Your kind words have made my birthday even more memorable. Thank you!
Bless you for keeping me in your memories. Your lovely words have made my birthday unforgettable.
I am grateful to everyone that made my birthday so special for me. 
A birthday is not a birthday without people who make it an unforgettable memory. Thank you to everyone who went out of their way to make sure I have the best birthday ever. God bless you all!
Conclusion
All over the world, people look forward to this one day. In a year full of hardships, busy schedules, and obstacles, people look forward to their birthdays as it is the only day in the whole year when they can feel loved and special. So, in order to make that day memorable, people find thoughtful and unique ways to convey their good wishes and in turn, the birthday person wants to let everyone know about their gratitude.
Frequently Asked Questions
How do you say thank you without actually saying it?
There are several options of saying "thank you" to someone. You can begin the messages or sentences by saying the following:
I appreciate it…
I am grateful…
I could not have done…
Much obliged…
Please accept my deepest gratitude…
I owe you…
Credit is given where due
Cheers
Using the word "blessing".
That is so kind of you.
Your support means a lot.
Much appreciated…
How do I respond to a "thank you" message?
The following are some alternatives to consider when replying to a "thank you" message or text:
"You are welcome…"
"No problem…"
"Don't mention it…"
"Not at all…"
"No worries…"
"My pleasure…"
"Think nothing of it…"
"It's/That's alright…"
"Sure…"
"Sure thing…"
"I don't mind…"
How to celebrate someone's birthday?
There are several ways to commemorate the birthday of a loved one. The more inventive you are, the more enjoyable the event. The basics of a birthday celebration are:
Cake
Balloons
Friends and family
Gifts
Candles
In addition to all this, you can make it a themed birthday, or have the celebration outdoors. It all narrows down to your ingenuity and what would make the birthday individual feel special.
Why is wishing someone a "Happy Birthday" so important?
It's vital to remember a person's birthday because it indicates that you care about them and that you cherish them. A simple method to build a pleasant encounter between you and others is to wish someone a happy birthday. It also aids in reputation building.
When did people start celebrating birthdays?
While numerous nations evolved their own birthday celebrations, the Egyptians were the first to throw a party. Egyptian pharaohs were "birthed" when they were declared "gods". That suggests the first birthday celebration commemorated the birth of a divine entity rather than a human.
Why do we celebrate birthdays every year?
Birthdays began as a protective measure.
The Egyptian ritual of celebrating a "god's birth" is thought to have been borrowed by the Greeks They thought, like many other pagan cultures, that these "birth" days attracted terrible spirits. In reaction to these spirits, they lit candles, as a means of defense.
In addition to candles, friends and relatives would gather around the birthday person with good cheers, thoughts, and wishes. They would exchange presents in order to spread more pleasure and fend off evil spirits. Noisemakers were also utilized to frighten the bad spirits away.