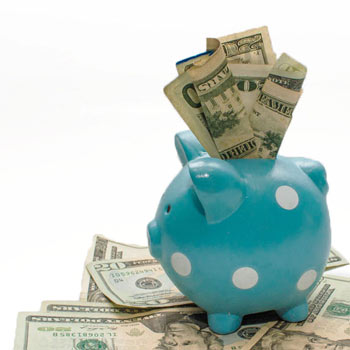 You've just graduated college, moved into your own place and become an adult. While it's thrilling to get away from the shared dorm shower, living on your own is real-world expensive. The lucky ones may be living with their parents. But, if you're like me, and are saving every penny to afford your tiny apartment, it's important to find ways to save money any way you can.
I've found five easy ways to get everything you need without breaking the bank.
Share Internet
One of the easiest ways to cut your bills in half (or thirds) is by sharing basic home services, like Internet. When you go from enjoying free Wi-Fi on campus to having to pay for the service, you may experience some shell shock. But it doesn't have to break the bank. If you've just moved into a new apartment, odds are, your neighbors already have Internet service and will let you use the service if you share in the expense. The only drawback is that if you use too much bandwidth, you may experience slower speeds, so make sure to keep this in mind if you will be using the connection to download large files or stream HD movies.
Invest in a Costco Membership
Buying foods in bulk has been a huge money-saving trick for me after college. A basic Costco membership runs around $50 dollars, and you can even split the cost with a friend. Costco and similar retailers have relationships with food vendors that allow them to offer your favorite products at a fraction of the cost. You can save over 40 percent on your grocery budget this way. They offer many organic products, and have a great produce section as well.
Buy Gently-Used Clothing
If you're a shopaholic like me, buying clothing in full-price stores can be a huge drain on your financial resources. You can either get used to your circumstances and spend less on fashion or get creative and continue to be the belle of the ball. Scouring the isles of your local thrift store is like a treasure hunt, and you can find some amazing name-brand bargains. If brick-and-mortar stores aren't your thing, you can also find great deals on sites like ThredUp and Threadflip. Plus, when you get tired of your new duds, you can turn around and sell them to make some extra cash.
Embrace Your Green Thumb
Growing your own fruits and vegetables can be an extremely rewarding and lucrative way to save money. For a small investment of time and money, you could have fresh produce year-round. You can also approach neighbors about contributing to the cost and labor of the garden in exchange for a share of the harvest. If you live in an area where land is not readily available, try finding a local community garden via the American Community Garden Association. Why overpay for quality, organic produce when you can grow it yourself for a fraction of the cost?
Bargain With Your Landlord
I found that one of the most effective ways of saving money is to find housing with a flexible landlord and negotiate the terms of your rental agreement. Brainstorm a list of services that you could potentially provide, calculate how much your landlord will save by having you accomplish these tasks, and then approach them about reducing your rent in exchange for these services. Perhaps you are a whiz with home repairs, or are willing to maintain the grounds of your apartment complex in exchange for reduced rent. It can be as simple as offering to change filters, clean public areas, or respond to inquiries from prospective tenants in a timely fashion. You would be surprised how much money these types of easy tasks can save you each month, if you are creative.
Branching out on your own after graduation can be tough, but it can also be one of the most liberating and empowering experiences. While you build your new life, saving money anyway you can is a blessing, and these five tips will have you well on your way to a healthy bank balance.
Article contributed by Clair Jones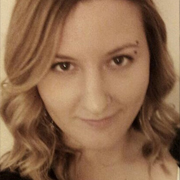 Clair Jones is a journalist and marketer who holds 2 hard-earned degrees in Communications and Aviation Mechanics. When she isn't writing about hiring trends and personal finance for BusinessBee.com, she can be found frolicking through the woods with her chubby dog, Felix.