We have all been victims of the lies people tell us about life after college. Nevertheless, most of the times we tend to believe half the things our seniors tell us. Here is a list of the 5 biggest lies you probably have been hearing about life after college and which you should stop believing in instantly:
1. These Were the Best 4 Years of Your Life
You may have enjoyed your life at college, but think back to all the sleepless nights to get that passing grade and all the parties you weren't invited to, and you will realize there are much better times waiting for you in life.
2. Your GPA Is Important
No… your GPA will help you land a job at first. However, after that first time, it will be you and your abilities and your experience through and through. No one will care about your GPA once you are in the field and start proving yourself. And the older you get, the less important it becomes.
3. Real World Will Crush You Down
You always dreaded the after college life when people told you this. However, it is a blatant lie. Everything depends on how hard you are willing to work, and if you work smartly enough, your life will sail smoothly instead of crushing you down. In fact, you can take complete control of your life after college.
4. Your Major Will Be Majorly Important
Again, not necessarily! As you may have majored in Biology, but there is a chance your hobby of web designing gets you a much higher salary. Half the people who graduate do not really care what field they land a job in as long as it helps put food on the table, and they can afford that sports car!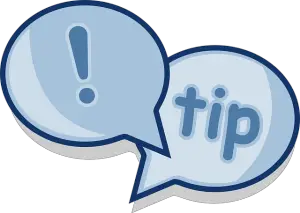 So don't listen to people who tell you to take your major seriously, because exploring your horizons is a smarter move.
5. Work Hard and You Will Succeed
Sadly indeed, working hard is not the only criterion for reaching the top and fulfilling your dreams. You can work hard day and night, but if luck is not on your side, you won't become the next Warren Buffett. Many different factors come into play for a person to achieve success than just hard work.
Graduation is the time you let your wings stretch and get ready to take a flight. So, do not let anything bring you down or scare you about facing what's about to come. Just as long as you can keep your head up and thoughts straight, you can find and make a path for yourself.