There are many different options for anyone wanting to work abroad as part of a holiday, and there are many varied and interesting destinations you can travel to, including India, The Philippines and Thailand.
Some possible working holidays with a difference include:
Wildlife Research Expedition Cruises
Join a science expedition to the Antarctic waters and be part of a voyage where you can learn and participate as you holiday.
Sports Coaching
Becoming a sports coach at a local school, teaching children in the inner cities to play football, cricket or tennis is a volunteer break which offers the opportunity to teach groups of between ten and thirty children. This type of break would involve teaching pupils sports skills for around three to five hours every day.
Farm work
Visiting the Philippines offers the chance to work for a few days as a volunteer farm hand, a break which would enable the holidaymaker to give something back to the local populace, which, for the most part, relies on tourism to thrive.
Marine Conservation Projects
Traveling out to Thailand would offer the option to work on marine conservation projects.
Social Impact Cruising
Earlier this year, Carnival Cruises announced the launch of their new brand Fathom – a cruise line which provides "social impact cruises" allowing holidaymakers to take part in a few days of in-country volunteering , forming the largest part of their week long break.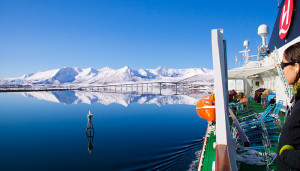 Read the full article at IGLU Cruise