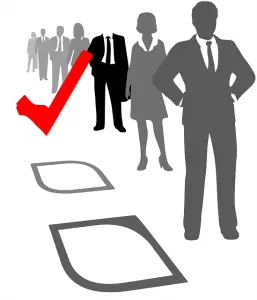 Once you have graduated from college, it is time to look at the career options available to you. Your degree will help you get a good job, but it is always a good idea to consider other options as well apart from the ones your degree pushes you towards.
No matter what subject you have majored in, here are the best jobs you can go for that will pay you good money and help you settle down in life:
Web Designer
If you have been a 'tech geek' throughout your college life and are into web designing, this job is perhaps best suited for you. The salary prospects for a web designer can vary with the nature of work, but tend to be usually high. Depending on the job, you can earn around $60k a year, which should be sufficient to get you on your feet.
Internet Marketer
If you have learned one thing in college, it is how to market your skills and expertise. You have probably created a huge social empire for yourself on social networks with your friends and colleagues. Moreover, all the years of experience can help you get work as an internet marketer.
The field of digital marketing, apart from being highly interesting, is also highly compensating as far your earnings are concerned. Internet marketers can earn up to $70k a year promoting websites and blogs. Even junior marketers can earn up to $40,000 a year.
High School Teacher
No need to shake your head in disbelief. A teaching job is a good career choice for many despite the perception that teachers are not sufficiently paid. Compared to other major occupations, teaching might not be the best option, but high school teachers are paid up to more than $40,000 a year. Senior teachers can get paid far more than that, so it's not exactly a bad career option.
Software Designer
Software design is all the rage in a world full of fast-paced technology. Since everything and every business are going digital, the need for software developers has grown over the years. This is perhaps one of the best career choices for graduates since it pays well and requires the need to constantly update their knowledge and skills, therefore making it a highly competitive job. For people who are up to the challenge and need a job that pays them north of $80k a year, software designing is the best option.
Marketing analytics
We live in a data-driven world and insightful market analysts are currently in very short supply. There has been an explosion of data available for most companies – and most firms have too much data to deal with. So they are looking for people who feel comfortable with numbers and can convert an excess of data to simple decision making.
There are plenty other options when it comes to choosing the best job after college, however, these are the most common choices for graduates, and you should be looking at them as well to give your career a boost.