Once you've graduated from college, the only question you have in mind is "What's next?"
That was my case, too; and I couldn't find any option better than applying for some exciting internship that would help me get practical skills and build relations, necessary for finding my dream job.
Living in the digital era, graduates have a chance to apply for internships once they're open. Online resources provide both non-profit and paid variants, as well as guides for interns to survive internships and succeed.
The thing is, you should know and choose the right place to search.
As the one who has been there, I've chosen 15 resources for interns to find what they need, including the information on internships for those looking for professional advice.
Their blog is useful for all interns, as it shares practical tips from experts, interviews with headhunters, current internships to apply, challenges all interns meet, and ways to overcome them. Founded in 2009 and managed by Lauren Berger,  this resource provides detailed and up-to-date information only, making it easier for young specialists to join the world of internships and survive it. Employers can post their internships here.
This resource aims to bring interns and mentors together, building relations with recruiters from more than 100 companies. Here you will find job boards as well as lists of internships available at the moment. Don't miss their blog, TheSavvyIntern, as it shares informative content on dealing with internships. Advice from experts, to-do lists, practical tips and tricks – this information wouldn't go amiss for those looking for some help on the topic.
This blog is informative, and it shares the content to inspire graduates, surprise and amuse them. It shares career tips, internship news, and interns debates. It describes internships, providing advice to students who want to start a career. It provides opportunities to students who look for internships and employers who look for interns.
They connect students to great careers. One can use this resource to find a job or internship, to post a job, to read blogs on job search and building a career, to get advice from professional headhunters, to check best places for work, to get free critique of resume, and much more. Easy to navigate, this website is one of the biggest and most informative resources for young job seekers who begin their career journey.
 5) Experience
Once registered at this website, you get a chance to apply for jobs, using numerous filters to specify your search. They add new listings every day, increasing chances to find the best internship while looking for more options. Thanks to its connection to many colleges and universities, this resource is among the best ones for interns: if a college is registered with Experience.com, its students can create an account, using their school email and getting extra benefits such as connections with local employers.
 6) Career Sushi
Their motto says they connect the world's freshest minds with the most innovative companies. Interns can use this resource to browse companies they would like to work for or positions they would like to occupy for building a career. Young specialists are welcome to build their digital resumes and portfolios here to provide employers with a deeper presentation of their story.
The site unites professional academic writers helping interns learn and understand business writing to apply for internships. They can help with resume and cover letters, proofreading and editing, tips on writing skills improvement and dealing with exact disciplines. Live chats with writers make all paperwork for interns easier.
Easy to navigate, this resource allows interns to find and apply for current internships all over the US. Using their search box, interns can ease their searches and learn more information about every employer who submitted their position at the website.
Interns can't miss this resource, as it provides about six million jobs by 700K unique employees, making it possible to find and apply for whatever you want. Simply Hired is one of the most popular job search resources on the Web, providing open jobs in more than 900 official occupations in the US. Plus, they manage a blog for both beginners and experienced employees where one can find advice on self-development, job search, career growth, and more.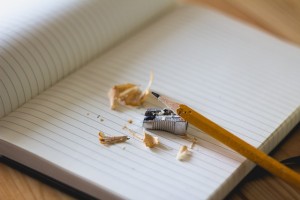 Their global internship programs make it easier to apply for your dream job. Summer 2016 programs are open already, so you can check and choose the one that fits you. One can apply for internships right now, taking into account the fact that all internships are guaranteed here. They provide housing, program events, career seminars, and professionally revised resume.
It is one of the largest internship marketplaces dedicated to new graduates, doing its best to follow the goal of helping you launch a career you love. Use it to find perfect resume templates and cover letters, get advice on reaching out recruiters, learn what to say during interviews, create a professional profile, and find the best company to work.
Founded in 2001, this resource has its specifics: interns pay here instead of being paid. Why should one pay attention to it? Global Experiences offer internships in foreign cities such as Sydney, Shanghai, London, Barcelona, Milan, Paris, Florence, and Dublin. Plus, this company has partnerships with worldwide renowned universities, which makes it easier for graduates to get accepted after application.
Founded in 2007, this resource offers internship listings from several sources such as direct employers, company websites, and job boards. Here one can find company reviews with offered salaries and job interviews descriptions. Their blog shares interesting posts, describing various aspects of interns life and challenges they may meet as well as ways to overcome obstacles on their way to success.
One can use their job board to search for current internships all over the globe. The Muse has everything you need to build a great career, as it is the ultimate career finder. Besides being a platform for job seekers, it provides informative content that every intern would find useful to check: expert advice to answer career questions, tools and skills needed to grow as a specialist, career paths to expect and choose for better life, and a lot of other information aimed at making interns' lives easier.
 15) Internships
The last but not the least, it's the largest marketplace that brings graduates and employers together, providing a variety of tools to help them find internship opportunities and develop the skills you will need upon graduation. Educators are welcome to visit this resource too, enabling better understanding and optimizing internships. Thanks to Internships' blog, everyone can learn details on interns life and develop skills needed to survive it.
Have you tried any? Or maybe you have anything to add to this list?

Article contributed by Lesley J. Vos
Lesley is a private educator and online tutor. She trains interns helping them with writing application letters, contributes to many websites on job search and career to share advice on resume and portfolio writing, and gets ready to publish her first e-book. Find more works of hers and follow her on @LesleyVos.