Are you getting ready to apply for some jobs? Do you have a good idea of the kind of job you are looking for? Once you've decided where to apply, it's time to fine-tune your resume and cover letter so they will be application ready. These tips and tools will help you have the best chance of success!
Tips
1. Include Keywords
Before your resume ever gets to the hiring manager, it's likely that it will be run through a processor to check for keywords. If your resume is missing the ones they're searching for, it might be automatically discarded. To make sure this doesn't happen to you, pull keywords directly from the job description and add them to your resume.
2. Know Who is Reading It
Even though the resume will go through a computer before it goes to a live person, it will eventually make it into the hands of the manager. And this person will be much more impressed by a cover letter addressed, "Dear Jane Doe," than she will, "Dear Hiring Manager." You can't always address the correct person, but at least try to find out who will read your cover letter and resume.
3. Tweak Your Resume for Technology
If you plan to your resume directly to an executive's email, you can add links to your virtual resume. For instance, if you are a marketer or graphic designer, you can include links to websites featuring your portfolio. If you have a LinkedIn profile, you can add the link to the bottom of your resume.
4. Use Bullet Points
Bullet points make your resume easily skimmable. The reality is that most people will not read every word of your resume, no matter how experienced you are. Bullet points will draw the viewer's eye to the things you want to make sure they see.
5. Put the Important Stuff First
This goes along with the point made above: nobody is going to read your whole resume. Bullet points will help draw the eye to the important parts of each section, but you still want to put the very important information first. That means the top of your resume should feature your most relevant experience and any applicable skills.
6. Use Numbers
If you were able to improve the ROI for your employer, don't just say, "Improved ROI." Use numbers. Spell out that you "raised the ROI from 10% to 30% in three months." Explaining the nuances of your job can be confusing for the reader, but everyone understands numbers.
7. Proofread it Again
There is no worse feeling than wondering why you're not getting any calls on your resume and realizing you have an embarrassing typo.
There's no excuse for typos in your resume. It is the only chance you get to make a first impression on an employer. You can't afford to have mistakes. So, proofread it again, and maybe have a friend review it before you send it.
These tips will help you create a stellar resume. The following online tools can help make the process a little easier.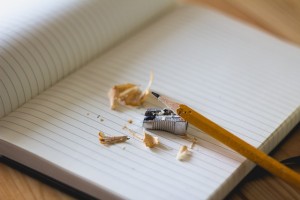 Tools:
1. Resume.com
Resume.com lets you design your resume for free. You can edit it, share it across social media channels, apply for jobs, and modify the resume as needed directly from Resume.com.
2. LinkedIn
You've probably heard of LinkedIn, but many people still don't take advantage of the website. LinkedIn lets you build a personal resume and then make connections with people you work with and connect with your friends' colleagues. Build your network on social media!
3. Essay Writer
Essay Mama is a professional writing service that can create a custom resume for each category of job that you're applying to. The writers all have advanced degrees, so they can lend an air of authority when they write about your experience.
4. CV Maker
CV Maker lets you design custom resumes for free. Choose from a wide selection of templates and customize your resume with pictures, designs, borders, and interactive elements.
5. PlagTracker
Whether or not plagiarism is intentional, it can be tremendously damaging to your future career. PlagTracker will scan your resume and cover letter to find any sentences that contain plagiarism and rewrite them to make them original.
6. Live Career
Live Career helps you with everything from building a resume and cover letter to mastering your interview skills and finding available jobs.
The job search process can be taxing. These tips and tools will at least make the resume portion of your search a little easier to manage.
Article contributed by Julie Petersen
Julie's blog is AskPetersen and she helps with essay writing and other guides, all designed to help improve your writing skills. Her blog includes "everything you need to write a perfect essay: educational articles, study guides, essay samples, helpful tools and much more to succeed… She is also on LinkedIn.