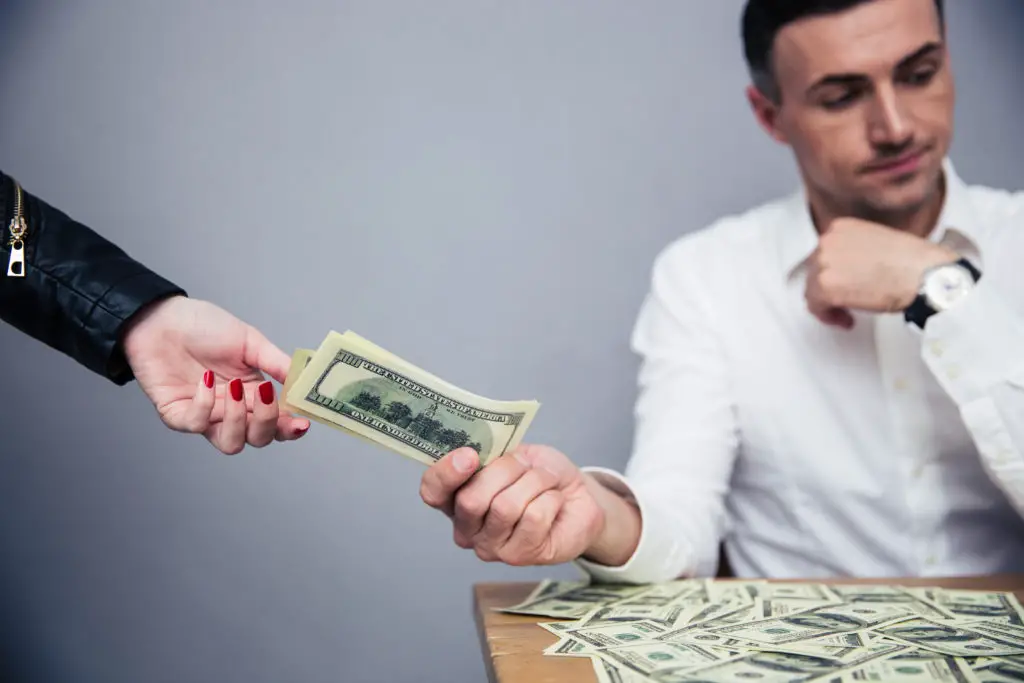 Owning a car comes with a lot of maintenance costs. But did you know that you can make money on wheels simply by wrapping your vehicle in advertisements? What you read now is true indeed. You can make money just by driving around your car for your daily errands. Read on to find how you can earn extra income by putting ads on your vehicle. Let's know How to Get Paid For Car Advertising Stickers?
How to Get Paid For Car Advertising Stickers?
If you are someone who spends a significant part of your day driving in a car, be it going to work or visiting your friends, car wrapping is a feasible option that provides you with extra passive income that will help you cover your fuel and car maintenance costs. 
The job just needs you to get an advertising sticker on your car and run for your daily errands. If you are looking forward to considering this as your side income, here's how you can get started. 
Research
There are a plethora of websites online that offer to pay you for getting your car wrapped. However, you should be aware of companies that trick you into paying more but end up extorting money from you. So, you must do your homework to find a legitimate website to sign up. 
Eligibility Criteria
After shortlisting your website options, it is time for you to check if you meet the given criteria and qualify as a driver. You must meet the given requirements to go ahead with getting your car wrapped. Here's a list of the eligibility criteria that you should qualify. However, you should note that each website has its requirements. 
Should possess a clean driving history
Having a full driver's license is a must. 
Police verification
Having a fully registered car
Copy of your insurance policy
Your vehicle should be 8-10 years old and nothing older than that.
In addition to this, some cars like VW Beetles, Jeep Wranglers, etc., are not eligible for car wrapping as it is too difficult to wrap them. 
Registration
Once you meet the eligibility criteria of a particular site, you need to fill out an application or register on their mobile application. Mobile applications are considered convenient to go about with the process. All you need to do is- register yourself on the application, fill the form, and start driving. The app helps in tracking your daily routine. You are required to drive a certain distance to get qualified as a driver. 
Receiving an Offer
Once you get your driver status, you will receive a job offer if the company likes your profile. You should go through the contract papers thoroughly before signing them. 
Getting Your Car Wrapped
After taking the offer, the company will guide you to a specific garage to get your car wrapped. Typically car wrapping takes somewhere around two to eight hours, depending on the type of wrap you opted for. This job is generally done during weekdays. 
Drive and get paid
Some companies install a tracking device in your car at the time of wrapping to track your daily driving patterns, while others rely on the mobile application to understand your driving pattern. 
Once this is done, all you need to do is perform your daily routine and get paid once the job is done. The work period ranges from two months to six months, and you should return to the same garage to get your car unwrapped. 
How Much Can You Earn From Car Wrapping?
Ideally, you can expect to earn somewhere from $100 to $300 per month by doing the daily routine with your car after getting it wrapped. However, three main factors determine how much you can earn from getting your vehicle wrapped. Let us take a look into these factors. 
The first factor that determines your pay is the type of wrapping you opted for. There are different types of wrapping like- panel, light, partial and complete. The more your car is covered in advertisements, the more money you will make. 
The second factor is kilometers or miles you covered. Most companies specify the distance you need to cover daily. You won't be paid anything if you go past this limit or go down this limit. 
The third and final factor is the location and time you are traveling at. If you want your kilometer rate higher, you need to drive around a busy area, preferably during the daytime. 
Legitimate Car Advertising Companies Vs. Scam Car Advertising Companies
Scammers and fraudsters are common in every field, and they often outnumber legitimate car wrapping companies, making the area very ambiguous. According to the Federal Trade Commission, consumers should be wary of companies or individuals who offer or promise to offer huge sums of money. So let us look at how legitimate and scam car advertising companies work for you to differentiate between them both.
Legitimate companies ask for your complete details and require you to fill a detailed application. On the other hand, scam companies only ask for your name and the address to send the paycheck. 
If you visit a legitimate company's website, you are sure to find the company's detailed contact information and address. They even provide a number for consumers to contact them. On the contrary, scam companies work secretly and have no contact information listed on their sites.
While legitimate companies don't invest much in advertising their business, scam companies strategically post advertisements about their company on websites to garner people's attention. In addition to this, scam companies send personalized emails to a large number of people. 
Legitimate companies have eligibility criteria for individuals to become car advertisers, while scam companies have no such information listed on their sites.
Legitimate companies never pay you in advance. Instead, they have a screening test that needs to be qualified to get associated with the company. However, scam companies offer you to pay an upfront amount and ask you to write a few bucks to them to process the fee. 
Most importantly, legitimate companies never charge drivers money for wrapping. If you are asked to pay for getting your car wrapped, it is a sign that you are dealing with fraudsters. 
Legitimate Car Advertising Companies 
Now that you understand the difference between legitimate car advertising companies and scam car advertising companies, the question bothering your mind must be how to get started in the field. While the obvious answer is to search online, here's a list of three legitimate companies that you can get started with. 
Wrapify
Established in 2015, Wrapify is one of the few car wrap advertising companies that mainly collaborate with advertisers interested in rolling billboards. In addition, Wrapify looks for drivers interested in earning extra income and pays them depending on the distance they covered in their car. 
You can expect to earn anything between $190 to $450 per month depending on the type of wrap you choose, mileage, and duration of your drive. The company has over 250,000 drivers listed on its site. 
To get listed as a driver on the site, all you need to do is download the app, sign up and drive through your daily routes. The app then tracks your routes and suggests suitable ad campaigns. The campaigns you receive solely depend on the routes you drive through. After selecting the ad campaign that suits your preferences, you need to register for it and get your car wrapped. 
You are all set to start earning your extra income. You will be given full details like the location you should drive around, the distance covered, and payment details. Ideally, you should drive within 50 miles of the brand's location. 
Eligibility Criteria
To qualify as a driver on Wrapify, you need to meet the following eligibility criteria-
You should be above 21 years of age.
You shouldn't have been involved in more than two accidents in the past three years.
You are required to cover a minimum of 50 miles daily. If you fail to comply with the contract, you will be required to pay a termination fee.  
Your car should be in perfect condition and not older than 2010. 
Wrapify offers a range of car wrap advertising options for its drivers. Payments are made every alternate week through direct deposit, and the campaigns usually come with a period of 1 to 3 months. 
Carvertise
Operating in and around the US, Carvertise is a Delaware-based advertising company that has thousands of drivers. The company operates and collaborates with the brands in the following cities- Chicago, Dallas, Los Angeles, Boston, Philadelphia, Delaware, New York City, and its surrounding areas. 
You need to fill the application form, which asks for basic information like your name, contact number, and email id. After filling the application form, you will be matched with the brands that operate within your daily commuting routes. 
You can expect to earn somewhere around $100 to $200 per month if the company approves your application. Upon the approval of your application, the company will wrap your car and pay you through a direct deposit. The ad campaigns typically last for 2 to 6 months, and the company removes the car wrap at the end of the campaign.  
What sets Carvertise apart from other car advertising companies is that the company offers to pay you even when you park your vehicle. However, you need to ensure that you park the car in a dedicated area at the specified time. By registering yourself with Carvertise, you can earn money even when you are not driving around. 
You always have an option to accept or decline any campaign. There is no pressure on you to commit to a particular number of campaigns. You can take part in as many campaigns as you want to. 
Eligibility Criteria
To be listed as a driver on the site, you need to meet the given requirements- 
Your car shouldn't be older than the 2008 models. 
You are required to cover a minimum of 30 miles per day.
You should have a clean record as a driver. 
Free Car Media
You need to fill an online application available on the company's website to become a driver. If selected, the company will contact you via email, explaining the details of the ad campaign. It is then up to you to decide where exactly you want the advertisement sticker on your vehicle. 
You can expect to earn around $50 to $400 per month, depending on the size of your car and the ad placement. If you want to make more money, you can opt for ad campaigns that cover your entire vehicle, even the rear windows, depending on the ad campaign. 
If you agree to get your car wrapped completely, the company provides you with a location to get your vehicle wrapped by professionals. However, for some ad campaigns, you are required to apply the car sticker yourself. 
Another drawback of Free Car Media is that the campaigns are pretty lengthy, ranging from 6 to 24 months. So, if you are thinking of registering with this company, you should be prepared to carry a single advertisement for nearly 24 months. 
Keeping the drawbacks aside, the company has its share of benefits. You have a choice to choose the type of ad placement. Additionally, you also have an option to reject campaigns that you are not comfortable with. Declining campaigns doesn't affect your future offers. You will still be eligible for new campaigns that will be available in the future. 
Several other legitimate websites like Pay Me For Driving, Ads 2 Go, etc., offer to pay you for getting your car wrapped. However, before associating yourself with any company, it is best if you do your research and understands whether it's legitimate or not.
Things to Keep in Mind Before Getting Your Car Wrapped
If you are convinced to get your car wrapped, here are a few more things that you should be aware of about the field. 
It is in no way suitable for you to consider this as an alternative to your current job. Car wrapping sure does guarantee you income, but the amount you generate is generally low. It will only suffice you for your car maintenance costs. 
You can't expect to get assignment after assignment. A lot of factors go in to determine your performance. And even if you manage to perform well, that doesn't guarantee you work. Working in this field depends on the advertisers' demands and the audience they would like to target.
Car wrapping is made up of excellent quality vinyl. This helps in protecting your car from any possible minor damages. However, you should keep in mind that if the removal process isn't administered correctly, you might end up having severe damages to the exterior of your car. 
You should deter from getting your vehicle wrapped if your car has any pre-existing damages like rust or if it has been repainted after purchase. If you go ahead with getting your car wrapped despite the pre-existing damages, chances are high for the paint to peel off along with the wrap. 
The field is filled with many fraudsters who will lure you into paying hefty amounts. SO, instead of being led by a personalized mail or compelling Facebook ad, it is better to verify the company before proceeding with them. It would be best if you also remembered that no legitimate company asks for you to pay. 
Pros And Cons of Car Advertising Stickers 
There is an equal number of pros and cons that come with car advertising stickers that you need to be aware of before you consider it as a method to earn extra income. 
Pros
You can make extra money just by doing your daily routine. 
Car wraps are easy to install and remove. It doesn't take longer than two days to install them.
You can opt-out of the ad campaign if you wish to. But you should be wary of the termination costs that follow.
Car wrap protects your vehicle's paint and saves it from minor scratches.
Cons
Bad installation or poor quality wraps can harm your car paint, peeling off your paint in the removal process.
You don't have many options to choose which advertisement goes on your car. As a result, you might end up having a car wrap that you may not like. 
There are more scam companies than legitimate ones. Therefore, you can easily be tricked by fraudsters if you are not cautious enough. 
You can't get your car washed when there's an advertisement wrapped around it as it will damage the wrap. 
Conclusion
Earning extra income just by going about your daily routine is fun. But it would be best if you think wisely before you opt-in for an assignment. Read the terms and conditions thoroughly before signing the contract and be wary of fraudsters.
Frequently Asked Questions
Is it legal to advertise on cars?
Although using a car for advertising is legal in many states, it is always better to check with your state laws. A majority of states restrict you from covering your car window with advertisements. Some states even require you to register your car as a commercial vehicle. So, always check with your local police station or DMV to know your limitations on car advertising. 
Should I inform my insurance company before getting my car wrapped?
You must inform your insurance company as soon as you consider getting your vehicle wrapped, even if it is a partial wrap. If necessary, the insurance company will ask you to update your current policy. 
Will wrapping cause any damage to my car?
Car wrapping doesn't cause any damage to your vehicles. Instead, they protect your car paint from minor scratches, sun damage, and chipping off. However, if your vehicle had any paint repairs, chances are high for the paint to peel off during the removal of the wrap. 
Should I get my car washed before installation?
It is best if you get your car serviced before getting it wrapped. Your vehicle should be in its best condition, free of dust, wax, and other agents that will prevent the advertisement from sticking to your car.  
Can I remove the wrap myself?
It is not recommended to remove the wrap on your own as it might cause damage to the vehicle's paint. However, most companies offer to remove the wrap at the end of the contract period. So, it is always advisable for you to go through the contract papers before signing them. 
Can I get my vehicle to run through the car wash after getting it wrapped?
The car wash can damage the advertisement stickers on your car. So, it is best if you stick to washing your car by hand. 
Will I get to choose what I advertise on my car?
The Car Advertising Companies often act as a bridge connecting you to the advertiser, who wants to advertise his message on the car. This means you are left with very few or no options at all. You can't exactly choose what goes on in your car. But typically, the companies should provide you with options to pick the one that seems most appealing to you. Remember, you always have a chance to say no and opt out of any ad campaign.
If I wish to opt-out in the middle, will I be stuck with an advertisement on my car?
Most companies offer to remove the advertisement sticker once the contract ends. However, if you wish to opt-out of the campaign in the middle, even before the contract ends, you may be charged an early termination fee by the company. The consequences that will follow if you opt-out of the campaign will be mentioned in the contract you sign, which differs from company to company. So, read the terms and conditions thoroughly to always be on the safe side.