Making the transition from university to professional work can be daunting.  There are no bells to mark the end of a class, no R.A.'s to soothe anxious nerves – at times it seems there's no safety net to protect you from a fall. So…how do you move from nervous to being completely on your game?
It's simple: you have to be fabulous. Easily and seamlessly, the fabulous professional exudes confidence way beyond his/her years. It's borne out of a healthy self-esteem and a passion for excellence, work, accomplishment and taking on big challenges. To achieve the moniker "fabulous" you need to slam-dunk the following:
Maintain a polished, work-appropriate 'uniform' that establishes your authority.
I like crisp white shirts worn with tailored slacks or skirts, matte stockings in the winter, a classic raincoat and of course a stunning pair of black heels for when you want to rock it or polished loafers for those days when your feet need a break.
Out-behave your competition.
It's so easy to do since only 80 percent of job applicants never send a hand-written thank you note.  80 percent!  Get out that beautiful stationery and write a note acknowledging an introduction, a meeting, a letter of reference, or an interviewer's time.  Write a note even if you get rejected for a job – you never know.  Your competitor just might not work out.
Kick "blasé" to the curb.
It doesn't work anymore.  In this economy, employers are looking for people who not only have the aptitude but the attitude.  Make sure you're saying "go go go" in the way you walk with purpose, turn your work in on time and stay late if a project needs to get done.  You will be rewarded for your passion.
Learn how to talk about yourself in a way that's charming yet clear about your outstanding characteristics.
Mention projects, activities, organizations where you got involved and moved it to the next level.  Talk about old-fashioned values and the work ethic you inherited from your parents.  Be humble yet at the same time don't miss an opportunity to put the world on notice that you're a star in the making.
Use virtual communications as a branding opportunity.
All emails should be proofed for spelling and grammar.  Email subject lines should flag the reader's attention especially if it's time sensitive.  Start your email with a warm introduction before getting to the point.  That little "hello, I hope this finds you well" establishes your warmth and good manners.  Keep your voicemails short – all we need is your name, your phone number, date of call and a repeat of your phone number.
Do not expect or ask anyone to call you back – when you're the Secretary of State they will.  Right now, they won't.  And finally, pick up the phone when you want to say "I care," make an appointment or celebrate someone's good fortune.
Always have something to say.
Aren't you always doing something interesting?  I hope so – whether it's a film, a concert, the final episode of a favorite television show – exude enthusiasm for the world around you.  Emphasize the sizzle, not the fizzle.
And finally, make sure you have a network of friends and colleagues who really care about you and your success.  This "board of directors" is there to get you to the top.  Assemble a group of people who may not know one another but know you and want to help you achieve and grow.  Let them mentor you, guide you, support you and if necessary, hold your hand as you make this great big leap.  And if you take a plop, just pick yourself up, dust yourself off and start all over again!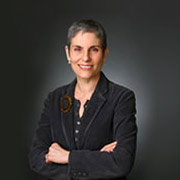 Ellen Lubin-Sherman is an executive coach with twenty years of experience launching the world's most luxurious products onto the marketplace. She uses her expertise to work with business professionals and executives to create a leadership style that is distinctive and marketable.