Established in 1636, Harvard University is the oldest institution of higher learning, part of the most elite group of schools called the Ivy League, which is known for its low acceptance rate of below 5%, the vast endowment of funds and resources and high rankings globally. Let's learn about 'Harvard With Low GPA'.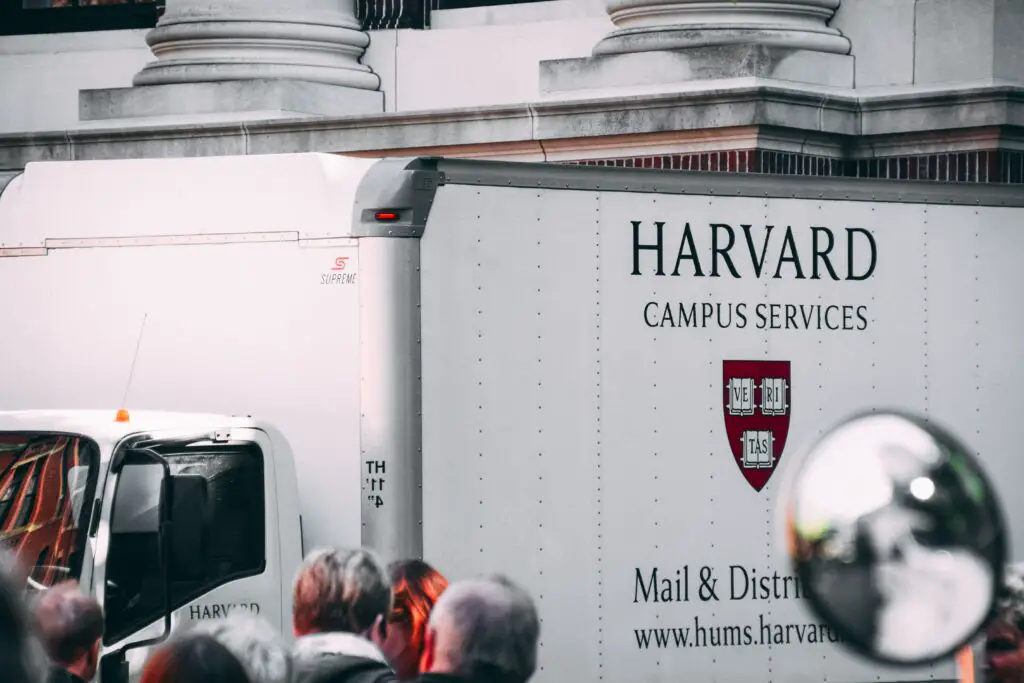 Harvard With Low GPA
Havard alumni, faculty and researchers have gotten recognition becoming Nobel laureates, field medalists, world leaders and diplomats and currently has the most billionaire alumni.
Studying at the university assures you that receive a quality education that is not only the best but also introduces you to an elaborate network that helps get opportunities after you've graduated
According to data by Ivy Coach, Harvard university had the lowest acceptance rate when compared to other Ives at 4.6% after receiving a total of 42749 applications with only 1665 expected to enrol for the 2022-2023 application cycle.
Admission requirements include a list of academic requirements and also others such as personal statement essays and extracurriculars that all play a crucial part in getting accepted.
Can I get accepted into Harvard with a low GPA?
Like most Ivy League schools, Harvard hasn't necessarily set minimum GPA or standardized test scores for SAT or ACT requirements. They simply list all that is needed and let their admission committee make a decision based on the full list of requirements.
Based on data provided by a college vibe user 70.55% of accepted had a 4.0 GPA while 2.25 had a GPA below 3.5 unweighted.
This shows that getting accepted into Harvard with a low GPA is possible. You'd however need to demonstrate and justify why you need to study at Harvard showing how you've excelled in the past and why getting accepted into Harvard will make an impact on your future career.
Harvard University first-year admission requirements
Your school counsellor or school official should submit the following:
Your official high school transcript.
A mid-year report with your first half of senior year coursework.
2 recommendation letters from teachers who taught you. If you took AP classes one recommendation letter can be from a teacher from that class.
Final school report.
Applicants can choose to self-report standardized test scores SAT or ACT scores,  There was however an exemption to this for the class of 2027-2030, with the university acknowledging the limitation to accessing testing sites due to COVID-19.
Students who choose to take more advanced college-level coursework such as IB classes, AP classes or A levels can self-report the scores of each of the classes. 
Students who wish to submit supplemental material for achievements due to talent can do so by attaching materials such as music recordings, architectural designs or national and international contests just to name a few.
International applicants are required to take an English proficiency test.
Data was gathered by prepscholar applicants who self-report their SAT scores with accepted applicants having overall scores that range between 1460-1580, 720-780 for reading, and 740-800 for mathematics. 
ACT scores of between 33-35 with English scores of between 35-36, writing of between 8-10 and mathematics scores between 31-35.
As for the GPA applicants applying mostly have a 4.18 unweighted GPA.
The acceptance rate for the 2022 application cycle was 3.2% after the university received 61221 applications and eventually admitted 1984 students.
Situations where applicants with a low GPA have been admitted
Legacy admissions refer to applicants whose parents studied and graduated at an institution, and years later their children also apply to the same institution getting preference over students who are either more qualified to join or have the same qualifications as the legacy applicant. This has brought criticism in universities for years especially Ivy League schools who've shown a 25-35% admission of legacies. According to an article by Forbes, Harvard university had legacy admissions of 14% you'll therefore have better chances of getting admitted if you had a low GPA.
Part of a university's endowment comes from the funds donated by either alumni or well-wishers. These donations can sometimes be made in exchange for an admission of an applicant who's met or has not met the admission requirements this category of admission can be referred to the director's list. One good example is Jared Kushner whose father donated $2.5 million.
When the Ivy League was being formed part of the selection criteria was schools that had demonstrated academic and athletic excellence. It is estimated that student-athletes recruited into Harvard formed at least 10% of admissions for the class of 2025. Their SAT scores averaged 1397 while their GPA was required to be about 2.0 Harvard university currently has 42 athletic teams and falls in the second highest level of college football which is the NCAA Division I FCS. This means that student-athletes have better chances of getting enrolled into Harvard since they've already demonstrated where their strengths lie, impressed coaches and have met academic requirements as stipulated by the League.
Children of faculty and staff make up 1% of enrolled students each year. Faculty consisting of professors and researchers can choose to send their children to schools they teach and although they won't get preference over other applicants they'll be guided step by step from all the required documents to handing in their applications. The opportunities their parents access come in handy especially in getting tuition discounts.
Reapplying to Harvard after you were rejected
Harvard's 3.2 acceptance rate means that more than half of the applicants do get rejected. Applicants can only apply a maximum of three times but must wait for one year before reapplying as long as they still meet the minimum requirements.
Since you already took your standardized test you can start by revamping your statement essay, this can be achieved by also explaining what you did during your gap year as you waited for the new application cycle. 
Here are more options, when trying to get into Harvard after your application was rejected
Attending another university for a year or two and applying as a transfer student. The current acceptance rate of transfer students is 0.8% meaning out of every 10 applicants only one gets accepted. If you felt the reason for the rejection was a low GPA, the period between applying for the transfer gives you enough time to work on your grades and strengthen your application, giving you a better chance of getting accepted.
Attending another University for your undergraduate and applying to Harvard university to pursue your graduate studies this option will probably take you longer than you expected, you'll, however, have ample time to work on your GPA since your high school GPA is not the only one needed when you are applying but also your college GPA.
Talk to the admissions team who'll be able to help you with highlighting weaknesses in your application. This gives you the option to either work on the recommendations they give and reapply a year later or revamp your application and apply to another university, remember Harvard is part of the Ivy League which has seven more schools all considered elite.
Applying to Harvard university graduate programs 
Application requirements.
Unofficial transcripts from all higher education institutions attended must be submitted. International students must ensure that submitted material is in English and transcripts should include coursework, exams taken, grades and grading scale, confirmation of degree and date awarded. If your school does not issue transcripts just ask for an official document that should highlight all the above information.
Three letters of recommendation from qualified members of faculty or anyone who's supervised and can evaluate your work, achievements and potential. One of the letters should be from a faculty member from an institution you recently attended. All recommendation letters should be submitted through the recommender portal.
A personal statement essay should also be submitted and should highlight why you want to take the program, and demonstrate experience, career objectives and research experiences. Depending on the program you wish to start you'll be guided if additional information is required on the essay which should not be more than 1000 words.
International student applicants are required to demonstrate how well they understand English and can communicate in the language by taking an English proficiency test. For the TOEFL a minimum score of 80 is acceptable while for the IELTS a minimum score of 6.5 is acceptable.
Depending on the program you wish to take you'll be asked to submit a written sample and GRE scores. Each program will either list these requirements as required, optional or not accepted.
You'll also be required to pay an application fee of $105. 
Bottom line 
When applying to Harvard university always remember that academic requirements are only part of the admission criteria, showing why you are unique goes a long way toward helping you get accepted. Your background can also go a long way into helping, applicants who come from low-income and first-generation of their family to have an opportunity to attend University. You'll also have access to financial aid programs present.