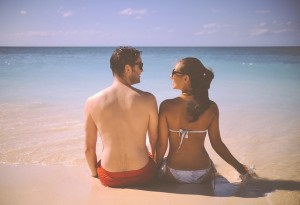 Flings and dating is a huge part of college life. Most students go through many relationships before settling on a person they think is worth spending a lifetime with. Graduation, on the other hand, is a different situation and students need to think things through before moving on with their lives.
In fact, life after college can be tough and being in the wrong relationship can make things worse. While dating different types of people can be good for you, being in a healthy relationship is far more important. Here are few pieces of advice for all college graduates to help them keep their love life in check…
Follow Your Passion
Now, what does your passion have to do with your relationships, you wonder? It matters a lot. As a student, you dated anyone you liked or whoever reciprocated in the interest you displayed. However, after graduation, it is time to get into meaningful relations that lead somewhere fruitful, and for that you need to date people who share similar interests and passions.
If you follow your passions, you will attract the people who share those traits with you, and when you have something in common, your dating life will go smoothly.
Do Not Shy Away From Online Dating
Online dating might not be something you brag about to your friends and family, but online dating is not as shameless a way to find people you may like as people think. People have gradually started accepting it as a means to find new people to go out with and so should you if life is not offering you too many opportunities. You are not going to be termed as a desperate person looking for a relationship!
Do Not Force Yourself into a Relationship
Many college graduates feel their time to be in a relationship is slipping away and they should have found the love of their life already. Do not be that person. There is no fixed time for you to have found the one, so don't force yourself into a relationship because you feel this could be it. If you are not comfortable, it is better to be single.
Stick to Your Lifestyle
It is important that you refrain from giving up on your lifestyle for someone you are not even sure will be there for you all your life. Dating as an adult means you reach an understanding with your significant other and do not have to refrain from the things they might not like. Be comfortable in your own skin.