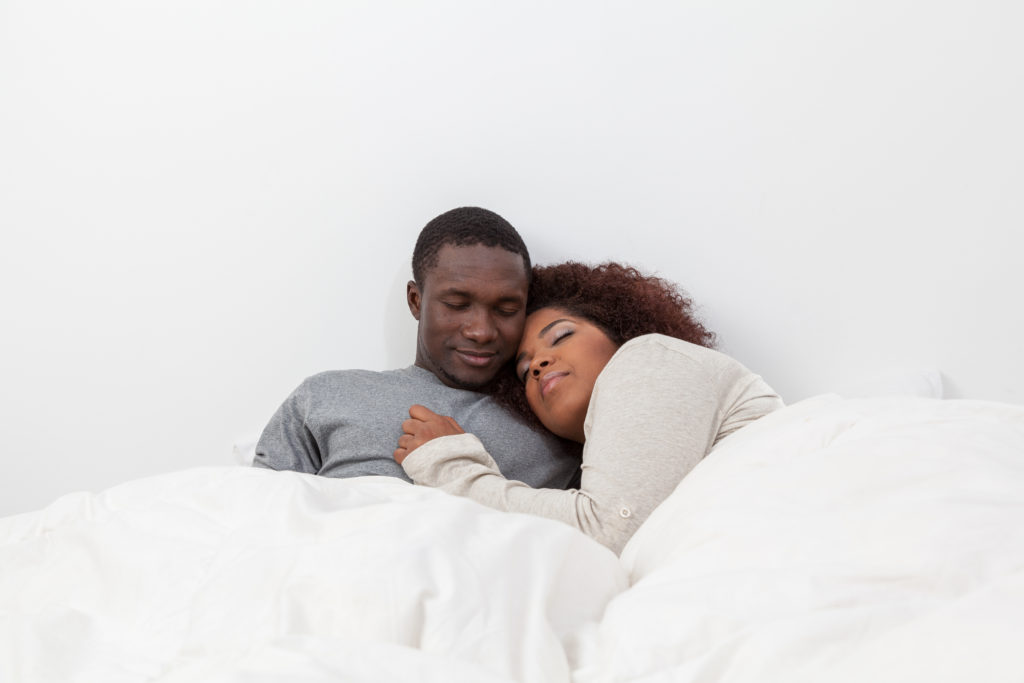 A day full of stress and anxiety needs some rest and some relaxation. A Good night message from your beloved ones feels so special and loved. People usually text a good night out of care and love. And these two words mean that you're thinking of them at that time. So, to make your loved ones relax and calm after a stressful day you can always tell them about having a stress-free night and sleep. Let's see some of the Good night my love quotes.
Good night always holds a different kind of affection towards your love. Let them know how much they mean to you by appreciating their presence and existence in your life by wishing them everything possible. 
A whole day-long worry and stress can be forgotten just by a sweet message quote from you. Everything needs some extra care and love so is your day. It should start with a good wish and end with the same. That way all your stress can be on one side and better sleep on the other side. 
A simple and cute text to whomsoever it may concern can be more than you could have ever imagined. Women do like something which pays attention to their daily lives. Like, they love to know about If you are on their thoughts or not. They seriously love such things. Sometimes, Men also like such sweet texts from their loved ones. When you are stressed out and need someone just to send something which enlightens them. 
There can be multiple texts to send to loved ones. Short ones are also needed when you are tired and just simply want to go to bed as soon as possible. And because you can't sleep before dropping off a message to your loved ones, here are some of the short texts are:- 
Good night, My Lovely spouse (boyfriend/girlfriend) [pet name]. Will wake you up till then have a sweet night my sweetheart.
I hope you get a relaxed sleep so that tomorrow when you wake up, you will be more energetic and less stressed. Good night my darling.
Have great dreams my love. Good night. 
Good night Honey, have a soundful sleep. 
Have dreams as sweet as you. Good night my heart. 
Have a restful sleep, Good night  My hardworking man/woman.
After such a long day, I hope you get a relaxing sleep. Good night my baby.
Good night, sleep tight my boo.
O! My pretty boo. I hope you have a wonderful sleep. Hope you see me in your dreams
My lovely man/woman, I'm waiting for you in my dreams to meet me there. Come, come sooner. Good night.
Pleasant dreams and pleasant you. Good night my love of life.
My dearest heart, have a sound sleep and have mosquitoes free skin. Take care of your skin and yourself. Good night.
These were some of the most used quotes for a sweet Good night text. But something more is missing out there in such texts. More romantic, more personalized, more love to a text is much needed for the love of your life. Especially, when it's a hard day for them. So let's have a look at some more good quotes than the usual ones and short ones.
Some Sweet text messages for that special one in your life:- 
Darling, a bad day never matters, everything that matters is to end that day with positivity. So, don't stress much on this day. Relax and sleep tight. Wait for the next day to come and take care of yourself. Have sweet dreams. Good night, Love.
Babe, there's nothing to feel low about today. I'm sure you will be back to work tomorrow with lots and lots of energy. Hope you have beautiful dreams. Have a good night, Sweetheart.
Hey! There's nothing to worry about when we're together right? This is just to remind you that no matter what every day is a lesson to us. So don't think much, calm down and chill. Have sweet dreams. Take care, my love, you are my loveliest person. Good night.
Just shake off the worries and stress, kindly relax. My love, What rhyming it was! I hope it works and puts a sweet smile on your beautiful face. Sweetheart, it's such a blissful night today. Take care and have mosquitoes free skin. Good night. I love you.
Have a sound sleep in this world full of noise. I hope you know the worth of this peaceful night. And hope you sleep earlier tonight to wake up with a more fresh person. Waiting for the next day to see you soon. Till then let's meet in our dreams. Good night my dear [pet name].
You bring me so much happiness and I feel so blessed to have you with me forever and always. Chill and sleep well. Cause' if you won't then the next day you'll be yawning all day long with so much stress on your face. Kindly, sleep well. Good night, my Darling man/woman!
While watching The moon and The stars, every time The beautiful Sky reminds me of you. I can't stop staring at it. You are so beautiful that I forget about everything that puts me in pain. Your existence is so precious to me. I love you. Good night my only Love. Have sweet dreams of us. 
These beautiful nights are meant to be so peaceful for everyone. But to me, it's much more than that. As I always find you next to me at night. You are always there with me in my dreams to throw off all the stress and worries. You freshen me up by coming into my dreams daily. It's too late to ask you about your day. Let's talk in our dreams. Meet you in dreams. Good night, Honey. 
I feel so blessed to have you in my life as my friend, my soul mate, my Love, my life, my everything. I want to remind you of how beautiful it feels when I'm with you. I'm honestly lucky to have such a hardworking person in my life. Have a blithe sleep. Good night my world. I love you.
There's nothing to worry about much. Every day brings something different to everyone. Darling, just shake it off. Don't stress more. Have a soundful sleep. Good night my sweet love.
Some Romantic and beautiful text messages for your Man:-
My Darling! It's been great seeing you working all day long for us. But it's so terrible to see you tired and stressed out. Every day isn't the same day. Every day brings something new. So, yeah! Relax my darling, I'll give you a head massage so that you can sleep well. Good night my hardworking man. I love you so much. 
New day, New challenges so why not a new version of you. Babe, Netflix, and chill. Take a warm water bath and then eat something. Chill, don't stress more. Stay calm. Drink more water. And then go to bed early so that you can wake up early and be ready for the new day. Good night my dear love. Have sweet dreams.
Such a warm night and staring at the moon is so relaxing. Look out of the window and watch those beautiful sparkling stars in the very peaceful sky. I love to stare at the sky because it reflects your presence. Know that you are so precious to me. You are my dream of life. Good night love. Have sweet dreams of us.
That smile on your face enlightens me every day. That smile just makes my day. I love your smile. But when that smile turns into a stressed-out face I get so worried about you. Darling, remember that nothing is going to be that stressful. It will be alright and all okay. You just have to be calm and don't worry every day is a great day. With this Good night message, I assure you to love you more at your worst. Have sweet dreams my love. 
Baby! Isn't that a scary and beautiful night? I mean just look at the sky so dark and the lights of thunder so bright. It's romantic plus scary but when I have you beside me it all seems lovely. Come, let's watch this rainfall and drown all the tiredness. After this, you can sleep comfortably and have a good night with beautiful dreams of mine. Good night, Honey. 
My dearest heart, I love you the most. You know how precious and perfect you are to me. You are a very hardworking and patient person. Your voice makes me happier. But your presence makes me happiest. My love! Have a good night and sleep well. You have to wake up early so don't watch TV for so long. Sleep well and have wonderful dreams.
Hello! Welcome back home honey. Freshen up and then eat your food. It's in the kitchen, not on the dining table. After finishing dinner, brush your teeth and kiss me gently. I will be waiting for you. Don't disturb me because I am sleeping now. Just kiss me and pass on the stress to me so we can balance it. Know that I love you the most. Good night Hubby. Sleep well. And have my dreams.
My handsome boo! Have a good night with the sweetest dreams. The night is sleepless for owls, not for human beings. Do sleep on time. Don't be an owl and make sure you take a bath before going to bed. It will release all the tiredness. And don't forget to send me a kissing emoji. Good night boo, have sweetie sweet dreams.
The hectic day! So stressful days and you still manage my mood swings. Work plus my mood swings. How do you manage such things? This is why I call you my superman. My strongest man. I love you. Thank you for handling everything in the right place and at the right time. I want you to sleep a little earlier because working for late hours might affect your health and eyes. Please, go to bed. Have a sound sleep, my Superman. Good night, Honey.
Anxiety over little things and you still be back home smiling just because I love your smile. Wow! What sweet and lovely things you do just to see me smiling. Babe, I love you. You're mine. I'm so proud of you, my superb man. Take some rest. Sleep well, my man. Will catch you in my dreams. Good night.
Some Romantic and Beautiful text messages for your Woman:-
My sweetheart, you are the only person in my mind from the start of the day till the end. I want you to know that I want to just dream of you before I sleep and make it happen the next day. I love you, darling. You are the sweetest woman to me. Good night, love. 
My heart, sleep tightly today otherwise, you won't be making coffee for me tomorrow morning. And you know how addicted I'm to you and your coffee. It's just for fun. The fact is, I want to see you near me whenever I wake up the next day. So, now I'm going to sleep. You also go to sleep. Have a good night, my person. Sweet dreams. 
That good morning to good night text from you is so sweet and cute. It shows that no matter what, you'll always love me and take care of me. You are busy with your work but still, you make time for me and ask if I had lunch or not. These things make me smile more and more. It makes me feel like the luckiest man in the world. I love you. Good night my hardworking woman. A strong woman, indeed! Have sweet dreams.
You're my happiness. Do you know that? Whenever you smile I automatically get a smile on my face. See, how much I love you. Your smile, my smile. You stress,  no worries I will be your relaxation. Just know that after a tiring day all you need is rest, not stress. So take a rest. Good night my darling! 
A tight hug and a forehead kiss are all you want from me whenever your mood swings. But after a stressful day, all you need is the bed and blanket. I'm not kidding, it's true you sleepy head. Now, go to sleep and your bed is ready. Go to sleep. Sleep well. I love you so much, My love. Good night.
Hey There! my pretty boo. Go brush your teeth and come fast you need to sleep now. It's already too late. Rush, rush! I'll kiss you and then give you a quick head massage so you can sleep without any stress and anxiety. Good night my girl. Have sweet dreams.
The day you came into my life was my dream day. Yes, my dream came true on that day! So I never forget to think about you before I go to sleep. I want you to know that I think of you all day long. I know, you have to work all day long but you are my strongest girl and I am so proud of you. I love you. Thank you for coming my way. Have sweet dreams in my life. Good night.
You are a lover of the sky. And I'm a lover of you[Pet name]. I love to stare at you. I love to notice each and every moment. I can't take my eyes off you when you're with me. And because of this, I meet you daily in my dreams. Cause I can't sleep before seeing you and want to see and meet you in my dreams as well. It's quite late now. Let's sleep. Good night, darling. I love you. We'll meet in our dreams. 
I know there is a lot of gossip in your head right now. But skincare at the top. So sleep otherwise, you'll get dark circles under your eyes and then you'll blame me for that. We'll talk in our dreams and let me know about all the gossip in dreams. Sleep, sleep, otherwise how will I be able to listen to your gossip? Good night my tubelight[pet name]. My love. Have sweet dreams. I love you.
My heart, I am far away from you. This distance doesn't matter between our love. The way you wait for my message notification and smile when it's my name on the Notification is the best thing ever. My girl, I know you miss me, I miss you so much. I promise to be at your place soon. Till then please take care of yourself. I love you so much. I can't wait to see you. I miss you. Don't stress more, it will affect your health. Go to bed on time, wake up on time. I love you, my love. Good night, sweet dreams. Stay safe.
There can be more personalized good night quotes and texts. All you need is to do a little rhyming. Have a great sense of rhyming the words. And it will be all set. Make your spouse, girlfriend, boyfriend happy with such texts. They will get happy after receiving such sweet and cute texts from you. 
What are you waiting for? Use your romance in your words. And let the magic happen. Wish them a good night with all your heart. It will put a smile on their face especially after a bad or long day. 
Your Emotions- The magic.