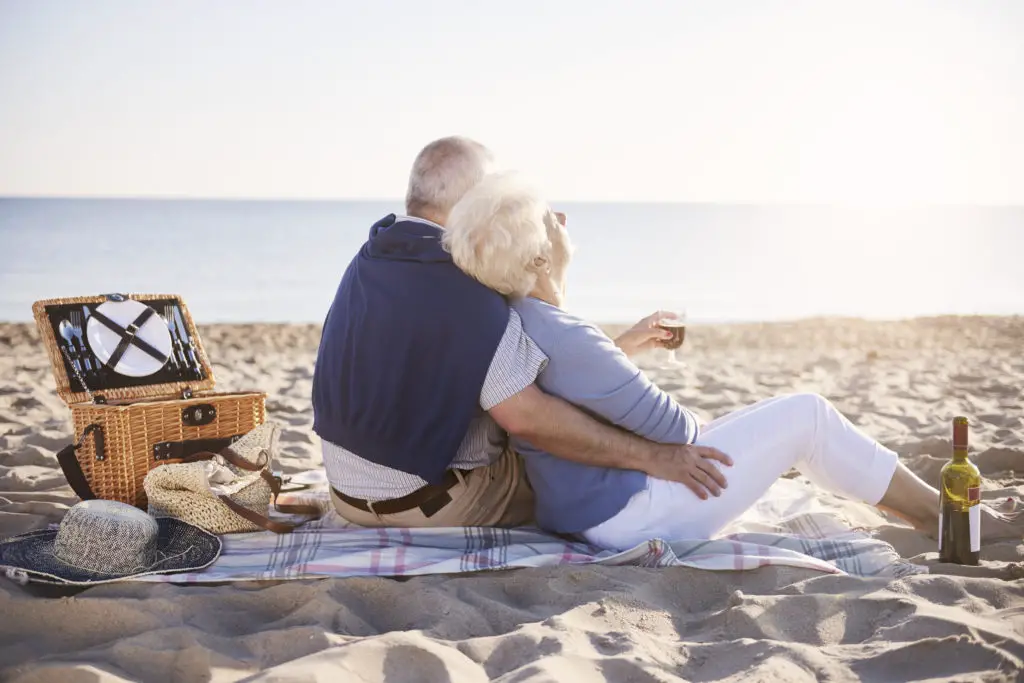 Love can be as beautiful as it seems to be from outside. All you need to wait for that person to enter your life and suddenly everything will seem to fall into place. Suddenly you will start realizing why things did not work out before and why everything seems nice and beautiful with that person. Loving someone is a wonderful feeling and can be one of the great times in your life if that person loves you back. Love is something that always increases when it is shared between two people and it keeps on increasing if we value the time we spend with that special person. Everybody loves the phase when you want to share your feeling with that special person is showing the same efforts and love towards you. Appreciating the efforts and taking out time for making love with each other can make your relationship work quite effectively and efficiently. Here, let's see some Good Morning Love Messages.
There are multiple ways with which you can keep the feeling of love between the two of you alive and fresh as it was when everything started. One of which is sending your partner a cute good morning text message which is specially modified for that person. In this particular article, we will understand why writing good morning messages for someone special can be a nice move in your relationship and can keep things healthy. Also, we will understand why these types of messages are important and 20 – 30 good morning ideas which you can certainly use for yourself.  
WHY DO WE WRITE GOOD MORNING MESSAGES 
Come on! Let us be honest this time. Who wouldn't want someone who takes a minute out of his life and messages you in the morning? Whose face would not glow up after reading such a lovely text message in the morning which is especially sent only for you and is sent from your favorite person? The one you love. Everybody will love that right! Good morning love notes provide insight into what spouses might be doing to keep their significant other feel important.
This also teaches people that it isn't enough to have emotions of their beloved one in their dreams, but you really should absorb them in your waking time and communicate those to them. Hardly anything beats waking up to a lovely good morning message for you to make your partner enjoy look forward to watching you. When you get up in the morning, what else do you expect from your partner? A wonderful display of love, complete with good morning greetings for love. 
Once you get up early in the morning, what else do you anticipate with the partner? A wonderful display of affection, complete with good morning greetings for love. Good morning notes for affection addressed to a beloved person, whether they are with you or isolated by space, demonstrate that they are in your morning emotions, even if you have been wondering of them overnight, and also that you cherish them.
A good morning Text message is perceived as pointless and immature by several individuals. Providing a laugh to somebody we care about, has been one of the loveliest things you could do. A short good morning greeting would be enough to let somebody understand that you are thinking about them when you get up, therefore by greeting them well, we are hoping for their well-being. That's not enough to deliver a good morning message; it's also necessary to greet somebody a good morning in person. It expresses your hope for someone else's happiness and good fortune. It may not represent more to many persons, but for a chosen number, it also is a reason for a chuckle and amusement.
IMPORTANCE OF GOOD MORNING TEXT
There are many justifications why these good mornings texts are important in life. Many of them are easily available on social media sites as well as on the internet. Though the one which makes me write a good morning text for my special person is quite simple: to put a smile on her face, here are few more reasons why these messages can take your relationship to the next level.
1. Sometimes it's the simple things that make the biggest difference.
Consider all that your lover has performed for you. What were the most crucial aspects to you? It was most likely a compilation of random thoughts that sprang to mind. The little actions they do daily are the ones we value the most. Because they are dependable. They may seem insignificant, yet they build up to one significant result: your pleasure. It isn't so much the big things they do that make you smile for the whole day as it is the tiny gestures they do daily that build up with the long pleasure. These messages might make you experience a variety of emotions.
2. You are thinking about them.
Who doesn't appreciate hearing their lover is thinking about the first thing every morning? This is the most wonderful experience. This brightens the rest of the afternoon once you get this good morning text delivered just after they realize their alarm was set off. They've just awoken after becoming essentially asleep for eight hours, and the very first thought on their mind is to contact you? That is both extraordinarily beautiful and deeply profound.
3. This feels awesome to welcome every day with a greeting from a sweetheart.
It is just a fantastic feeling. Consider how you would feel if you were in their position. Whenever it occurs to oneself, how do you react? Incredible. Knowing that their spouse thought of you first thing every morning makes us happier regarding your relationship. Reading the message from our loved ones as the first thing to do in the morning is itself a blessing in disguise and is one of the best feelings ever. You know you are not alone even for a fraction of a second when you have such a beautiful life partner with yourself. This feeling is just awesome and beyond my imagination and words.
4. It is just plain chivalry.
The others who claim chivalry is extinct are mistaken. Anyone else who claims differently is unlikely to receive good morning Text messages. Delivering the note is a wonderful example of chivalry. It's essentially the same as unlocking the vehicle entrance or paying for dinner with their companion. It's basic and straightforward, and it shows that you worry about someone.
5. This will brighten their complete day.
It may appear simple, even though it has a huge impact on their day. We possess the ability to make their morning either positive or negative. Avoiding messaging them would cause them to feel uneasy and make them realize you are angry with them. Submit this mail, then. And doesn't have to be something more than "good morning, sweetheart." Whenever you need to create this even more significant, change it up so that doesn't feel like you've been doing something out of the ordinary. This simple love message in the morning can spread positivity around your partner and will create such an environment, where they can easily do the task that they were underconfident before. 
6. You can spend a good time
Sometimes, both of you have to be separated from each other for a longer period. Office hours, tours, colleges, or some personal issues can be the reason for the same. This can keep you distant from your partner until and unless they remove some for you. As you deliver a good morning text to your partner, after reading the message, they will feel loved and affected. They will feel that they are important in your life. Your efforts and love create feelings inside their heart that will make them respond to you within seconds and that can be the opportunity for you to be together in a busy schedule and spend some time together.
Good morning wishes for affection, in my opinion, provide the potential to integrate your thoughts into words. Users won't be looking any farther because we have compiled a list of good morning handwritten notes which you may deliver to your partner. Feel free to choose anything that will make your friend smile.
GOOD MORNING LOVE MESSAGES 
SHORT MESSAGES 
1. I hope I was waking up exactly next to you, my queen. In your absence, the bed seems chilly and lonely. Nevertheless, welcome to the day!
2. Greetings, my darling, I would like you to realize that your pleasures have been increased today, and I promise that I should spread happiness to your face.
3. I am simply messaging to remind you how much I love you and to wish you a wonderful day. You can achieve everything you choose in life.  
4. Some individuals have the opportunity to make each day more memorable than the previous one. One of these persons is you. I think you managed to make my life unique, and I adore you. Hello and warm welcome. goo
5. I could not even stop thinking about you last evening. Without you, the single night is not the same, and I miss you terribly. Do have a wonderful day. I adore you.
6. Last evening is just not the same without you; I needed you very much and just can not relax because I never could stop thinking about you. Thank The lord for yet another lovely dawn in which I may greet you, my sweetheart, with loving greetings.
7. I hope I can spend outside with you in bed, however, I want to rise ahead to create our life wonderfully. Good morning, sweet little Angel, and have a lovely day ahead of you.
8. I am delighted to have you as my partner throughout the day! I hope you have a good vibe once you get up and it can last for the whole day! I hope you are successful in all you can do now! Good morning my queen. 
9. Awakening up this morning to find you are by far the most extraordinary part of the experience is the finest thing that has ever happened to me. Good morning to my partner to whom I can rely on when things do not go as we want them to go. I wish you were here with me.
10. My cuddly bear dislikes you since he believes you will end up at his house someday. I am looking forward to being snuggled with you. Good morning, sweetheart.
11. Mornings are, without even a question, the much lonelier portion of our life. I am in desperate need of some of your beautiful caresses and slobbery kisses right now, darling. Good morning, honey, I missed you last night.
12. Hello and warm welcome. I simply wanted to inform you that you may have someone on your side who was keeping an eye on you. I adore you and am so delighted with you. Good morning to the best person that ever walked into my life. 
13. I thought it only right to approach u this morning and cheer you up since I spent almost the entire night thinking of you. Good morning, my cupcake.
14. This is not a conventional good morning message; the true point of the whole statement is that I love you. My beloved, have quite a lovely day ahead of you. may the sunshine on us the whole day.
15. A grin in the mornings will unlock a heart quicker than that of a key that can access a gate, remember the old saying, and that is precisely what I would be bringing from you this lovely morning. Good morning, my sweetheart.
LONG MESSAGES
1. Good morning to the person who fulfills my dreams and fulfills all of my aspirations, bringing happiness and contentment into my life. Flutter those Teenie Weenie beautiful Eyes and rouse them up. Good Morning! Extend your Inzy Winze Muscles, put on all that Joyful Winner Smiling face, and tell yourselves that today is a lovely day and you will make it.
2. Mornings are lovely because they begin with one's affection, which lingers alongside each other throughout the day. Sweetheart, good morning.  Do you appreciate how ecstatic you bring me? Hardly any? Then I'm pleased I informed you although you may commence your day for the knowledge that I adore you.
3. I believe you understand that when I urge you to be secure, conserve energy, have a wonderful time, or rest well, what I'm stating would be that I adore you. Good morning, sweetheart. 
4. The finest love is the sort that wakes the soul; it inspires us to aspire for, even more, it shakes things up in our souls, and it gives us peace. That is indeed what I want to provide you for the rest of your life. Good morning my queen.
5. I adore you despite understanding why, how, or even where I got it. I appreciate you in this manner because I don't care what anyone thinks of adoring than this, where there was no I or you, wherein your hand is on my shoulder, during which your eyelids closed when I fall unconscious. Sweetheart, good morning.
6. There is just no point of origin to my devotion to you. I adore you since you have become such an additional major artery in my physique. Beyond fear, I adore you. There will be no assumptions. I ask nothing else in return deluding the fact that you enable me to retain you in my memory so that I can remember your courage, vision, and attitude, which gave me independence and allowed me to take off and land. Good morning the princess of my world.
7. I am in affection with someone, and I am not about to deprive myself of every wonderful feeling of speaking the truth. I am in love with you, and I understand that affection is also just a cry into the abyss, and that nothingness is unavoidable, and we're all cursed, and that the sunlight will consume only other globe we will ever have, and I am in love with you. Sweetheart, I wish you a wonderful day.
8. Your devotion renders things right, and your kindness encircles me completely. Your companionship leaves me feeling great, and your existence makes everything better. Your eyeballs show the charge, and your heartbeat keeps me company at all hours of the day and evening. It is wonderful to raise my eyes for the first time and then see you. Good day, gorgeous.
9. Today morning, I am looking at my roof, hoping that the person resting close to me will make it attractive to shift my attention from the roof to them. I know looking at the ceiling won't make any difference but looking towards you will be the best feeling in the world. Perhaps you can be that individual. Good morning, sweetheart. Have a wonderful day ahead of you. I wish you were here with me.
10. every day in the morning, I want to become the purpose you chuckle. Every day, I want to become the person you wake up beside. Every day, I wish to be someone who brings you breakfast in the morning. Every morning, I would like to be the one caressing you on the cheek. But, until that wonderful day arrives, I will adore you every moment. Good morning, my sweetheart.
11. I desire your companionship at every step of development, whether this is late in the evening or early this morning, you make my life great in every manner since you are the purpose I shine, My beloved, across every way. Good morning, my dear! I adore you!
12. Affection will have no significance for me until I experience this with you; affection can have no purpose for me until I am beside you; your appearance in my heart makes me appreciate you deeper; your grin brings me joy in spades; be as you would be, my sweetie, for you have a special place in my heart. Good morning, my dear! I adore you!
13. Sunrise is a pleasant experience, a moment where you recall all people who are important to you, and guys enter and remain in my memories. The finest moment to be is in the dawn when everything is simply beautiful to look upon. Good morning, and have a wonderful day; I adore you more and more every day! Unless you trust in yourself, you can achieve anything in this world. Trust your guts and go for it princess, we will make it up in our life. 
14. My darling, every day as I wake up, I remember how often I love you; the sun shines brightly, and you are constantly in my fantasies while I enjoy my coffee; I imagine how much better my lifestyle might be if you are with me now; cheers to you because I genuinely love you! Good morning to the love of my life. have a beautiful day ahead with me. 
15. One thing I am certain of is that you will hardly be far from my thoughts, and my feelings for you will be not superficial. I believe my adoration for you is completely oblivious since you are constantly on my mind and there is nothing more to think about. Good morning, my boy; having you in my life has to offer me delight!
16. I was hanging on my balcony earlier this morning, staring at the heavens and wondering about you, my darling. You are my perfect dream girl, my soul destiny and doom, the love that makes me feel so high. I adore you, and I wish you a wonderful day!
17. Many people are praying for riches, prosperity, and some other things, but all I want is for all of you to wake up feeling fantastic since it matters more to me than anything else. Good morning, sweetheart; I've been wondering about you all evening. I adore you.
18. Wake up, you sleepy head; you lovely lady, just look in the mirror; you look stunning, my dear. I need you more often in the mornings, and every day I need you more. Allow us to express first thing this morning, I appreciate you nearly every day, Good morning!
19. I just thinking about you, my sweetheart, whenever I raise my eyelids. When I gaze high in the sky, I think of you, my darling, with the sun beating down brightly with all its glitz and majesty. You drive me insane for you, girl! I always want to tell you how much I adore you! Good morning, and enjoy your day!
These are the sample messages you can send to your loved ones and make them feel loved and affected and this can easily make their day happy.