Welcome to the world of critical thinkers, no offense meant to other courses. Engineers are indeed critical thinkers and the degree itself stretches out to a variety of sectors such as healthcare, technology, manufacturing, and nearly any named industry in the world. This is because engineers are taught valuable skills to work cross-functionally and analyze and solve problems while thinking outside the box. All these put together make engineers valuable and highly demanded across various fields. What can you do with an engineering degree? Careers & salaries revealed.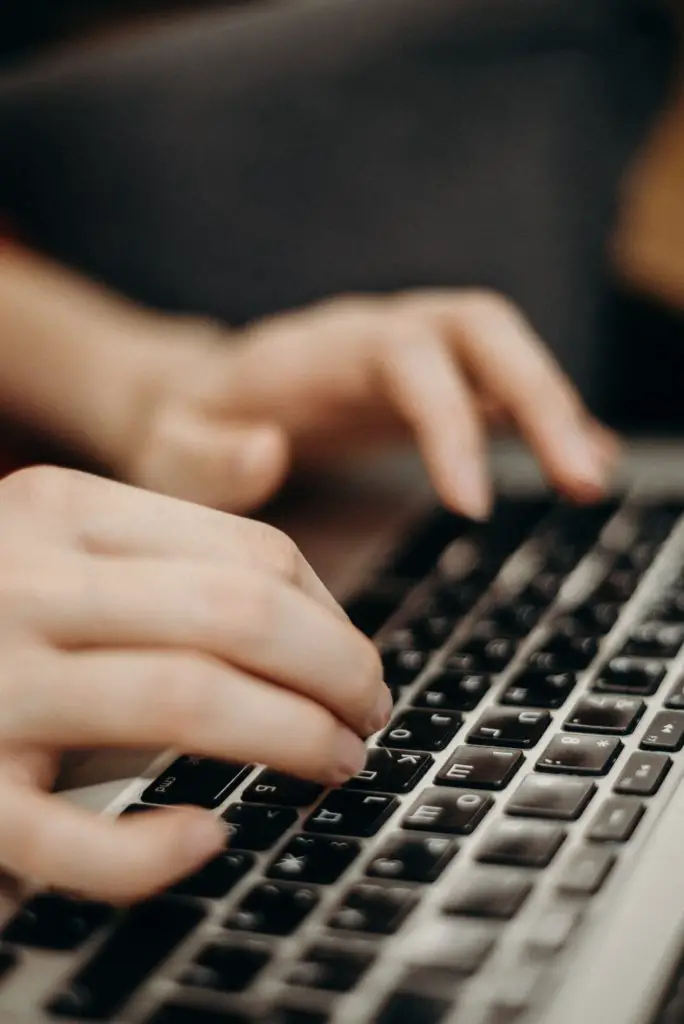 Are you a student wondering what an engineering degree has to offer and what career opportunities are available to you? Or do you simply want to know if an engineering degree is worth it? This article has got you covered.
Before diving into the vast sea of career opportunities with an engineering degree, you should know that Engineering is divided into specialized degrees including Civil, Mechanical, Biomedical, Chemical, and Electrical engineering with more career paths to choose from that are relevant to your engineering discipline and skill.
It might also interest you to know that aside from the variety of careers and high demand for engineering graduates, they are also well paid, for instance, an engineering graduate in the US earns an average of $75,800 a year.
That being said, let's dive into the world of engineering careers and their salaries:
Civil Engineering
Don't you just love a nice view of the ocean from a bridge or a beautifully constructed building?  Yeah, civil engineers take the credit for those. A degree in Civil Engineering prepares you for careers in construction industries, as well as business and management sectors. 
Civil engineers are quite creative and are taught to explore new innovative ideas with a good knowledge of calculations, design, and construction methods.
Careers in this field can be rewarding and satisfying because you'll get to try out your innovative ideas with results to show. It can also be challenging because it involves design, management, and construction. This is generally split into two roles- a consulting civil engineer and a contracting civil engineer.
A consulting civil engineer works with architects and other professionals involved in designing a project. A contracting civil engineer gives results to the plans of the consulting civil engineer. They are involved in obtaining materials and ensuring the project works smoothly.
Another career that suits a civil engineer is building control surveying which involves ensuring building constructions meet required building regulations and that safety practices are followed.
Other viable career paths for these engineers are in research and education. It is obvious that civil engineers play an essential role in society and so earn a median salary of $87,000 per year.
Mechanical Engineering
This is another exciting branch of engineering that focuses on creating innovative technology and designing various mechanical systems and products.
Careers in this field require one to be technically minded and have a good grasp of mathematics and sciences which is taught in this program. Mechanical engineers are also able to solve problems with mechanical devices due to their understanding of mechanics, structural analysis, and thermodynamics.
 A mechanical engineer will find employment in manufacturing industries and power, people, and resource management companies.
Mechanical engineers earn $88,430 on average yearly or $42.51 per hour.
Biomedical Engineering
Here is another branch of engineering that integrates engineering principles in the fields of biology and medicine by designing tools, devices, and software for the well-being of humans. For example, biomedical engineers create 3D printings of human organs as alternatives to real human organs.
Biomedical engineers are tasked with various research and experiments to come up with innovations useful in the health care sector. They are likely to work with scientists and healthcare professionals.
Biomedical engineering is quite interdisciplinary and other engineering disciplines with a background in biological sciences can consider this field. Biomedical engineers earn $55,280 on average per year.
Chemical Engineering
This is a branch of engineering involved in examining and designing machinery that converts raw materials to everyday products. There are tons of raw materials in the world, hence the usefulness of this field in various sectors.
Therefore, If you're keen on studying Chemistry, Physics, Biology, analyzing problems, and providing solutions, the technical skills gained as a chemical engineer will provide you with a wide range of career opportunities in engineering and other sectors like business, law, and finance.
Chemical engineers also possess good management skills useful in effectively managing projects and people.
A chemical engineer can easily find employment opportunities in pharmaceutical industries, industrial plants and laboratories, the food processing sector, wastewater management, and even as product development scientists.
Chemical engineers in the entry-level position earn up to $108,770 yearly.
Electrical Engineering
This branch of engineering centers on all forms of energy such as electrical, wind, sound, solar power, and hydroelectric energy. These engineers specialize in designing and developing efficient electrical systems that power small and large-scale machinery and industries.
A degree in this field provides students with hands-on experience which is useful in various sectors spanning from construction to healthcare to communication and media and more.
Careers in this field are not restricted to only graduates of electrical engineering as other engineering disciplines, especially mechanical engineering can also make entry.
Owing to newer innovative ways of using electrical power in our daily lives, electrical engineers are highly demanded and earn about $105,990 per year.
Aeronautical Engineering
As the name implies and you've rightly guessed, this branch of engineering is the brain behind the development of improved aircraft systems and is responsible for optimizing engines, navigating boards, and propulsion systems. These engineers ensure prototypes are properly tested, work according to design and align with engineering principles and official regulations. They are also involved in the research and development of spacecraft and satellites.
Because of this degree, aeronautical engineers have a good grasp of Physics, thermodynamics, mechanics, aerodynamics, and computer software which are useful in designing efficient aeronautical systems.
Owing to how much work this involves, aeronautical engineers, earn $116,500 on average yearly.
Note: Careers in aeronautical engineering are also open to graduates of mechanical, computer science, and electrical engineering.
Petroleum Engineering
This branch of engineering is highly sought for and is deemed the highest paying of all the branches of engineering.
Petroleum engineers mostly work in extraction companies. They plan and design systems to extract oil and gas from the earth. A degree in this field trains students to be able to use efficient methods and the right types of machinery to locate natural resources beneath the earth's crust.
Careers in this field revolve around the extraction of natural resources hence petroleum engineers most times work with geoscientists.
 They could also work as:
– Drilling engineers: Those who implement the best ways to drill well with minimized impact on the environment.
– Completion engineers: Those who oversee the building of wells.
– Production engineers: Those who monitor the production of natural reserves.
– Reservoir engineers: Those who oversee the amount of extracted reserves in a location.
Petroleum engineers are paid $137,720 per year on average.
Computer Hardware Engineering, Computer Systems Engineering, and Software Engineering
Computer hardware engineering is a sub-field of Electrical engineering that combines fundamental computer concepts with electrical engineering.
A degree in this field prepares students for research, design, development, and testing of computer components and systems. These engineers ensure that computer systems run on the latest computer software. New areas in these fields require the application of computer hardware engineering in web development and cyber security.
These are in high demand and although a computer hardware engineer earned $117,220 on average per year in 2019, the pay should have increased significantly in recent times.
Computer systems engineering, like computer hardware engineering, is also a sub-field of Electrical engineering which focuses on analysis, design, and computer system development. However, this field deals with both hardware and software.
Computer system engineers tend to find jobs in Telecommunication companies and earn the almost same income as computer hardware engineers.
Software Engineering is a much more recent engineering discipline but plays an important role as well. It combines the concepts of computer systems engineering with computer science. These engineers apply a more practical and systematic approach to the operation, development, and maintenance of computer systems.
Being valuable assets to companies that deal with data and software development, software engineers earn an annual salary of $105,590.
Nuclear Engineering
This branch of engineering centers on nuclear energy and radiation. These engineers make research and also develop devices, processes, and systems to utilize nuclear energy for the benefit of society. Nuclear energy is useful in many industries and for medical uses like a cancer diagnosis, hence the demand for nuclear engineers.
Nuclear engineers perform experiments on nuclear materials and ensure the safety of society and maintenance of nuclear power plants while following the necessary safety regulations.
A degree in this field trains students to be detail-oriented, think logically, and able to analyze problems efficiently.
Career opportunities for nuclear engineers revolve around operations at power plants and industries, also the healthcare sector.
Owing to the detail-oriented responsibility of this field, nuclear engineers are paid a median salary of $113,000.
Engineering Management
Saving the best for last, this branch of engineering fuses business theories and practices into the technical aspects of engineering. Graduates in this field are trained to oversee the affairs of all other engineering disciplines.
There are various career opportunities opened to these engineers such as engineering management consultancy, and any other administrative role that involves managing projects and personnel. Career paths in this field are open to all engineering disciplines, but being a senior role might require engineering graduates to study a Postgraduate degree specializing in engineering management or take professional exams to become chartered engineers with sufficient experience as well.
Engineering managers earn a median salary of $145,500 per year.
Other career paths for engineering graduates that are not necessarily related to engineering include:
– Quality Management: This is an alternative career that isn't necessarily related to engineering but you can do with an engineering degree, especially if you're a good communicator and understand the importance of quality to your customers and business. Here, you are to ensure your company's products or services meet the required set standards and fit their purposes. You might need a Postgraduate degree to apply for this job.
– IT Consultancy: This career suits an electrical or software engineer because they have the skills required to guide clients on how to use information technology to meet their business objectives. Requirements for this job include a good degree, work experience, and a keen interest in IT and consulting.
– Technical Writing: Writing is an essential part of life regardless of career or discipline. Hence, an alternative career choice for an engineering graduate who has a liking for writing. Technical writers are needed in various companies to write instructions or descriptions of a product or service for customers. If you have knowledge of software packages and can convey the instructions of use, you could write manuals for tech products of a variety of companies. Requirements include strong writing skills and the ability to convey written information or instructions clearly in the required language(s).
In summary, from all that has been said you'll find that there are tons of high-paying career opportunities available to engineering graduates. You simply need to know what area you want to specialize in and explore your creativity and innovative ideas.
Frequently Asked Questions
– Is an engineering degree worth it?
Yes, although it is quite demanding and requires years of painstaking training, the potential payoff is worth it and the career is held in high esteem.
– What engineering degree gets paid the most?
This varies from time to time and in different countries but graduates of petroleum engineering, software engineering, and engineering management are highly paid.
– What to do with an engineering degree that's not related to engineering?
Some alternative job opportunities for an engineering graduate include technical consulting, technical sales, teaching, business and finance, and patent law among others.