It is pretty challenging when it comes to embracing your desired profession, especially when you have an arts degree. Today, with the skyrocketing demand for digital transformation blended with creativity, one can reap fruitful rewards after completing their degree in Arts. let's know in this article that Does an art degree have worth?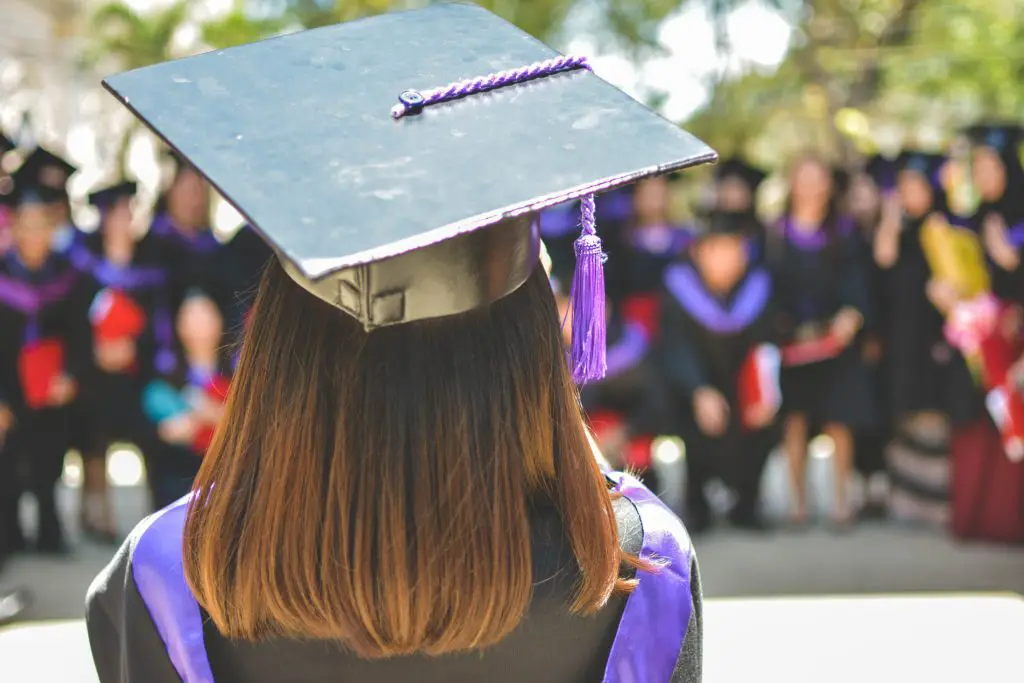 Most millennials today choose visual or fine arts as their major subjects in college but are concerned about their future career earnings. Thanks to the stereotypical tradition passing from generation to generation, only people with medical or engineering degrees top the earning list globally. 
Hence, as a prospective student, your concern about your future career is understandable, but the good news is that hundreds of excellent career choices are waiting for you after getting an arts degree. 
Here is a list of a hundred promising careers with the potential annual pay scale according to various job portals and research for aspiring professional artists who have taken their passion seriously. 
Have a look below.
Fine Artist, Illustrator, Interior Designer, Art Educator, Commercial Artist, Costume Designer, Art Preparator, Art Restorer, Psychologist, etc.
Fine Artist:
If you have a degree in fine arts, you can work in various fields, from sculpting and painting to photography and videography. 
Most people with this degree work as freelancers with the help of the ever-rising e-commerce market around the globe. Even if you are working with an NGO or a private firm, it is an excellent career choice for secure financial earnings. 
Average salary per annum: $45,000-$50,000
Illustrator:
Illustrators are responsible for creating an illustration for all kinds of media such as newspapers, magazines, digital media, books, greeting cards, etc. 
Your images are used to convey the message in the form of pictures as a source of entertainment or information. As an illustrator, you can work for companies or freelancers, making a handsome amount of money per year.
Average salary per annum: $53,000
Interior Designer:
One of the best career choices you can make after pursuing an arts degree is getting into the world of interior design. With a thing for creativity and skills, an interior designer improves the overall look of a building, home, or space, making the area alive and appealing. As an interior or exterior designer, you can get hired by huge companies to design major spaces or can also work as an individual. 
Average salary per annum: $56,000
Art Educator:
Being an art educator is a noble career option, as you can train future generations to understand art with the help of your skills and teaching capabilities. To become a professional art educator with a good pay scale, you need to pursue your undergraduate arts degree and then enroll in a graduation program for your teaching license. 
Average salary per annum: $48,000
Commercial Artist:
A commercial artist works with art to create products or services to sell to its targeted audiences, especially in advertisement companies. For example, a commercial artist thinks of the logos, brand images, product designs, and colors for the advertising agency and other brands associated with the company. 
Average salary per annum: $62,000
Costume Designer:
A costume designer is a person who designs outfits for movies, television, and stage shows. The core focus of a costume designer is to make unique and different dresses for the characters of the movie. Many of the costume designers have arts educational backgrounds. They earn pretty well and mostly lead a successful life.
On average they earn 64,043$ per annum.
Architect:
An Architect is a person who plans to build a building. It usually requires an architecture degree. Architecture provides the design of the building. Usually, Architectures run their firms and some do jobs as well.
On average they earn 72,000 $ per annum.
Art Preparator:
Art preparator, also known as an art handler. This is someone who works with the artwork. It may sound simple, but it is not actually. It is professional work and requires full dedication and careful treatment. 
On average they earn 34,125 $ per annum.
Art Restorer:
A person who restores problems to a work of art and fixes them is called an art restorer. 
On average they earn 42,000 $ per annum. 
Psychologist:
As psychology is a combination of art and science and is said to be the medical art. A psychologist provides therapy to people who need it. Psychology is a well-known profession.
On average, a psychologist earns around 42,799 $ per year.
Signboard/Billboard Artist:
An artist who designs the appearance of signboards for promotional purposes. This is indeed a top-demanded position on this list.
On average they earn around 57,000 $ per year. 
Brand Designer:
An artist is responsible for the visual identity of a company, including the design of graphics, logos, brochures, color saturation, pamphlets, and other marketing materials. A brand designer is an individual who takes care of the fonts, shapes, and sizes of a brand. 
On average they earn 81,000 $ per annum.
CAD draftsman:
CAD stands for Computer-aided design. CAD draftsmen are the people who use computers to design products and buildings. CAD draftsmen are high in demand at many large companies and firms around the globe. 
On average they earn around 55,000 $ per year.
Photographer/Videographer:
Many degrees teach about the art of photography and videography as well. Camera operators have always been in demand. With the rise in new camera technologies, their skills demand has increased more with new handlings. 
On average they earn around 82,000 $ per year. 
Manga Artist:
A person who draws animations including TV animations, editorial animations, and even cartoons. 
On average they earn 63,000 $ per year. 
Ceramics Artist:
A Ceramic artist is a person who makes things of ceramics such as pottery. They are so talented people who mold the ceramicist's raw material and give it a beautiful shape. 
On average they earn around 53,000 $ per year. 
Cinematographer:
An artist who captures images of movies. They do this through image capture techniques such as cameras. 
On average they earn 58,000 $ per year. 
Administrator:
Many workplaces like schools, colleges, or offices, employ managers with an art background. In addition, universities often require an arts coordinator to oversee the clerical and logistic functions of the art department. 
On average they earn around 92,000 $ per year. 
Art Professor:
One of the most respectable professions so far. An art professor educates and lectures on related topics in the art world, such as art creation, art history, and vice versa. 
Some work as Assistant Professors, some as senior professors while others are Associate professors. The income depends on the positions and levels respectively. 
On average, a full-time professor earns around 81,000 $ per annum. 
Commercial Art Director:
Commercial Art Director is a person who oversees artistic directors in various fields such as theater, advertising, and marketing.
Many large product companies need an in-house team of designers and directors to lookout everything from product development to promotion. Art directors can be very beneficial, especially if you are working with a large budget team where the visual appeal of the company is essential to the success of your business. 
On average they earn around 86,000 $ per year.
Conceptual Artist:
A conceptual artist creates work with elements whose ideas, processes, or methods guide the creation of the work. Commonly used types of conceptual art are large installations, many of which require a fee to experience the art. 
Their income varies with their experience, expertise, and reputation.
Consultant:
A consultant of Arts gives consultation regarding arts with their knowledge and expertise. For example, an art investment consultant facilitates the client to understand the core value and depreciation of the artwork. 
On average they earn around 93,000 $ per annum. 
Art Critic:
An art critic is a person who inspects and elucidates art. Art critics usually work independently as art bloggers, article writers, etc. Among the historically renowned art critics are Roger Fry and Lawrence Alloway. 
On average they earn around 53,000 $ per year.
Culinary Artist:
Most chefs, cooks, or culinary professionals have an art degree background. The food industry is growing rapidly and they are earning well through it.
On average they earn 43,000 $ per annum. 
Fashion Designer:
A fashion designer is a person who practices creating original designs for fashion apparel such as clothes, bags, and shoes. Fashion designers are at the heart of the success of clothing companies. Once fashion designer gains fame and satisfies their clients, they lead a good life ahead. 
On average they earn around 95,000 $ per year.
Forensic Artist:
Have you ever seen a mystery TV show or someone drawing a sketch based on a witness's description? This position exists in reality and is a fundamental part of assisting law enforcement in identifying suspects when the photographic proof is not available. 
On average they earn around 61,000 $ per year.
Graphic designer:
A graphic designer is a person who designs or transforms images. Many people with an art degree background work as graphic designers. Additionally, they learn illustrator and Photoshop to enhance their work abilities.
On average they earn 46,000 $ per year. 
Freelance Digital Artist:
The demand for digital artists is high these days. Even with the rise in competition in this field, people are choosing this more. Digital art pursuits with painting, drawing, modeling, music, and sound engineering.  
Freelancers make almost 62,000 $ per year. 
Librarian:
An art librarian is a person who supervises art collectibles, research, and art-related issues at a university, museum, or anywhere else. Most people with an art degree background work as art librarians. 
On average they earn around 56,000 $ per year.
Art specialist lawyers:
Art specialist lawyers are the people who assist in the preservation, copyright, marketing, and legality supervision behind the creation and sale of art. With an art degree, there is a need for Juris Doctor to practice in this profession. 
Although a successful lawyer makes a very handsome amount while on average they earn around 86,000 $ per annum. 
Makeup Artist:
An expert who applies makeup on individuals. Most commonly works for theater, movies, and television. Some makeup artists own a makeup studio or salon. Many makeup artists have an art education background and further, they do courses to enhance their makeup skills.
Though their annual income cannot be predicted but still earn well.
Poster Artist:
The poster artist is responsible for designing movies, events, concerts, etc. Poster art is a specialized subfield of graphic design. 
On average they earn around 46,000 $ per year.
Tattoo Artist:
A person who draws a permanent or semi-permanent art on the human body. People with art degrees are running their established parlors all around the world.
On average they earn around 53,000 $ per annum.
Visual Effects Artist:
The person who creates special effects is usually in movies, TV, and video games. Major TV and video game studios specifically employ VFX artists.  
On average they earn 73,000 $ per annum.
An art entrepreneur:
Anyone who set up an art-based business is called an art entrepreneur. You can make it more general, such as opening a gallery to display and sell your artwork or making it ready to use. 
For an entrepreneur, the sky is the limit. 
Conclusion:
Many other fields of art are not listed in this article. However, art itself is a vast field and offers several professions. In this era where science and technology are ruling over but they still need artistic support to accomplish their work. 
But pursuing an artistic career can bring more than just a great salary. It can pave the way for a career in which you are incredibly passionate.
FAQs:
Q: Can you generate good income with an art degree?
A: Yes, you can generate a handsome income with an art degree. 
Q: Is there career growth with an art degree?
A: Yes, career growth depends on skills more than any degree. 
Q: Does an art degree have worth?
A: Yes, not only an art degree but everything you learn is worthy.