The Summa Cum Laude is an honorary degree that is often regarded with high praise due to the effort required to obtain it. You will definitely agree if you are close to receiving any of the honor awards at graduation. Cum laude, magna cum laude, and summa cum laude are the three Latin accolades that you may have heard of. The GPA for Summa cum laude is a cumulative GPA of at least 3.7 and a class standing in the student's body that is in the 95th percentile or higher.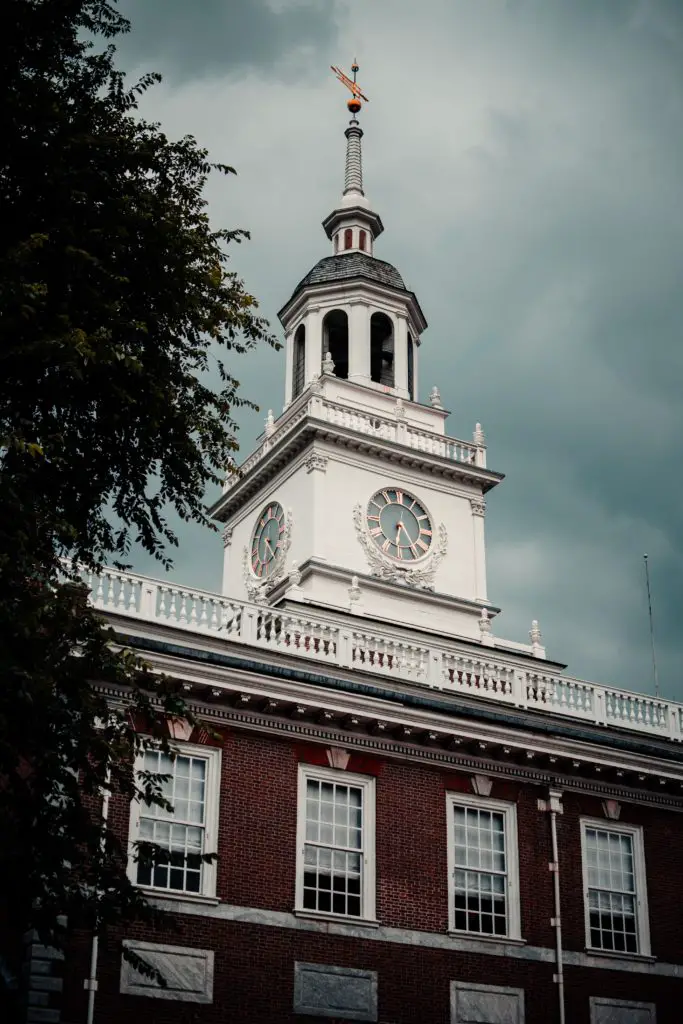 These honorary degrees are primarily given in colleges and universities and are primarily used in the United States and in a few institutions recognized globally. These are by no means the only distinctions you could receive for your degree. At graduation, some schools also award the Dean's List, academic merit, and valedictorian. Whichever rewards your school gives out, they all celebrate the students who have performed the best academically in their class.
Summa cum laude:
The necessary GPA, its Latin definition, and its relevance in the big picture are all explained in this article. You will become familiar with the variations of summa cum laude, magna cum laude, and cum laude with different institutions. This article aims to put everything in perspective to help you fully understand what this award is and what it means to graduate with it. 
The Requirement For Summa Cum Laude
The most significant Latin distinction, Summa cum laude, is awarded to pupils who have earned a cumulative GPA of 3.9 to 4.0 or who rank in the top five percent of their class. Since there is no nationwide norm for GPAs that are taken into account for this distinction, it will rely on the detailed statistics of your school.
Earning the summa cum laude for high school students could entail achieving a total GPA above 4.0. Your GPA is typically the deciding factor in whether you receive Latin honors, but some specific colleges may also demand that you pass an honors thesis.
It is possible that the most incredible honor at your school is different from the summa cum laude distinction if you are at the top of your class. The magna cum laude is the second-highest honor that is after the summa cum laude. The cutoff for achieving the summa cum laude might occasionally be as high as the top 1%–2% of your class. Each school requirement will definitely be slightly different from another.
Summa cum laude awardees at universities are frequently selected based on their accomplishments in their specific college or department. For instance, even though the top 5% of engineering students in the College of Engineering have a lower GPA than the 5% of students in the College of Fine Arts, they are still eligible to receive the summa cum laude. This guarantees that students in more challenging academic fields have an equal chance of receiving high honors.
The majority of colleges and high schools that bestow these distinctions hold honors convocations, which are formal events at which students, staff members, and administrators speak and special graduation regalia is presented. These could be ribbons, stoles, medals, or certificates.
Attending students don their cap and gown, and subsequently, they celebrate with their friends, family, and instructors by taking pictures. Consider the honors convocation as a more intimate, smaller pre-graduation ceremony for your class's top achievers.
How Summa Cum Laude Came About?
Latin honors are often exclusively applied to bachelor's degrees and the Juris Doctor (JD) legal degree in the United States. Typically, they are not awarded master's, Ph.D., or M.D. degrees. Summa cum laude means "with greatest honors" or "with highest commendation" in Latin.
Cum laude and summa cum laude were the first degrees given to Harvard College graduates in 1869. The college started using magna cum laude in 1880.
Different honors systems are used by universities all around the world to reward outstanding undergraduate students. For instance, U.K. universities frequently confer First-Class Honours on the top 30% of students, Upper Second-Class Honours on the following 10% of students, and so on.
The British undergraduate degree categorization is frequently used in nations that were once a part of the British Commonwealth, such as Australia, Hong Kong, Ireland, Jamaica, Pakistan, Nigeria, Singapore, and South Africa.
Although several colleges outside of the U.S. have adopted the practice, Latin honors are primarily used there. Israel, Indonesia, the Philippines, and Canada are a few of these countries.
Honors systems and naming customs vary slightly from one country to the next and even more between different nations. Expect the same inconsistency when comparing results from other countries because not all American universities use Latin honors.
The Difference Between Summa Cum Laude & Magna Cum Laude
Summa cum laude is a more incredible honor than the magna cum laude. It is frequently the highest, in fact. The three Latin awards typically go in the following order: With accolades (or acclaim), as in cum laude. GPA requirements can start as low as 3.0 and range up to 3.7. Depending on the institution, these graduates were in the top 20–30% of their class.
"With high honors" (sometimes "with big honors" or "with considerable commendation") is referred to as magna cum laude. The minimum GPA needed ranges from 3.7 to 3.9, or even as low as 3.4. Depending on the institution, these graduates are among the top 10 to 15 percent of their class.
Summa cum laude (sometimes "with most honors" or "with greatest commendation") means "with highest accolades." The minimum GPA ranges from 3.9 to 4.0. This range can go much higher than 4.0 for high schools that give out Latin honors. Depending on the university, these graduates are among the top 1–5 percent of their class.
Not every school will confer the three Latin awards. Others will only understand magna cum laude and summa cum laude, while some will only understand cum laude and magna cum laude. Some universities save the summa cum laude for rare occasions, such as when the recipient is the class's absolute top performer.
Prominent colleges frequently select the best students from each college or department, rather than just the top students overall. This makes it possible for graduates to have an equal chance of receiving the school's highest honors.
The distinctions between magna cum laude and summa cum laude are pretty slight. Both categories of recipients excel in the classroom. These students have probably also received a unique distinction from the faculty or the primary department of that department. It's crucial to remember that, regardless of your final GPA, academic or disciplinary breaches can prevent you from getting Latin honors.
How Important Is Summa Cum Laude?
The big question: does summa cum laude actually matter? The answer appears to be maybe given that in recent years, an increasing number of highly competent students have graduated with Latin honors—in some cases, more so than those who did not. For instance, since a minimum GPA of 3.4 was required, more than half of Middlebury College's 2018 graduating class received Latin honors.
Although it's never a terrible thing for kids to achieve well, the occurrence has prompted administrators at colleges and institutions around the country to reconsider their eligibility requirements in order to preserve the honor.
Despite this, it is true that recipients of summa cum laude awards make up a tiny percentage of all Latin honorees. It reflects the best students the institution has ever educated and is the most selective of the three divisions.
Latin honors are very beneficial for assisting students in landing positions in highly competitive industries of employment or prestigious graduate programs.
All things considered, magna cum laude and summa cum laude, in particular, are beneficial for job applicants in the fields of engineering, management, consulting, and finance. The most significant technical knowledge is typically required in these disciplines, so if you can show that you acquired them effectively in college, you will stand out to employers.
Latin honors are also helpful in getting an entry-level job right out of college, but after that, work experience usually takes priority. This is due to the fact that practical experience ultimately has a higher value than academic achievement.
Summa cum laude does matter, but only in certain situations. It is lovely to have a Latin honor, but you shouldn't worry if you don't obtain one if neither of these situations applies to you (you're not going into finance or applying to graduate school).
The bottom line is that people are rarely turned down for a particular opportunity based only on the kind of Latin award they graduated with. In the end, your overall knowledge and expertise will be more critical, so be sure to focus on your strengths than the Latin honors you lack.
Conclusion
The vast majority of undergraduates who get a bachelor's degree at most schools and institutions do not receive any form of Latin honors. Depending on a variety of elements, such as their field of study, potential future interests, and more, such distinctions are likely to have a different impact on persons who receive them in the future.
For instance, specific graduate programs place a lot of emphasis on academic standing and GPA; prestigious law schools are known for having strict GPA standards. Academic distinctions may not be crucial for success in some industries.
A Latin honor stated on a resume for graduates entering the job market may certainly impress a potential employer because it conveys a degree of intellect and diligence. Other employers, however, might place more excellent value on a candidate's personality and skill set, or even the fact that they attended a prominent university like Harvard, regardless of how well they performed there. Although few job postings mention a minimum GPA or level of academic honors, many of them call for a B.A. or B.S.
FAQs
What College Honor Has the Highest Standing?
The valedictorian typically receives the highest distinction in college, followed by the salutatorian. Summa cum laude is the collective's highest accolade. The cum laude comes in third, followed by the magna cum laude.
Where Can I Find Summa Cum Laude?
The awarding of a summa cum laude does not adhere to any general guidelines. Instead, it is up to each individual school, and in some situations, each separate department within a school, to decide what is the set requirement for these honor degrees. Summa cum laude, however, typically relies on a student's grade point average. Usually, it has to be high, at least 3.9. A summa cum laude may also include requirements for a thesis or senior project in addition to a student's grade point average, the number of credit hours taken, and other factors.
How High Is the Cum Laude?
Summa cum laude is the highest academic honor that can be received by a student, followed by magna cum laude then, the cum laude.
What Year Did Latin Honors Start?
The American Latin honors system dates back to Harvard University in 1869. Only a few other nations use this system of academic awards. In contrast, the U.K. uses an English-based system, with only a few academic institutions using Latin terminology.
Latin Honors: How Common Are They?
In a college, half of the student body can receive the cum laude, magna cum laude, or the summa cum laude. It has been reported that in some colleges, the number of Latin honors awardees usually outnumber those without it. 
Princeton is known to have given these awards to 42 to 48% of its student body in the past 20 years. A decision was made to set a limit to the number of these honor awardees after 91% of the student body at Harvard received these awards in 2002. 
For Magna Cum Laude or Summa Cum Laude, what GDP is required?
Different institutions have different GDP requirements for honor degrees. But to give roundoff, some universities grant those with a GDP of 3.5 or 3.7, and others grant only the top 5% of students in the department. The GPA is a requirement for these honor degrees, but it is not the only requirement taken into account. 
You can consider the University of Pennysylvania, which grants the Summa Cum Laude honor degree to students with a GPA of 3.8 and higher. While the law school at Michigan grants to students with a GPA of 4.04 and higher. The Harvard student body grants this honor degree to the top 4 and 5% of students in their college.