Arizona State University is a comprehensive public research university located in Tempe, Arizona, United States. It is a massive establishment boasting an enrollment of over 57,485 undergraduates and one of the largest public universities by enrollment in the U.S. It offers more than 350 undergraduate majors led by an expert faculty from its 17 colleges with popular majors including Business Management, Biology, Psychology, Marketing, and Health Professions and Related Programs. Is Arizona State a Bad University?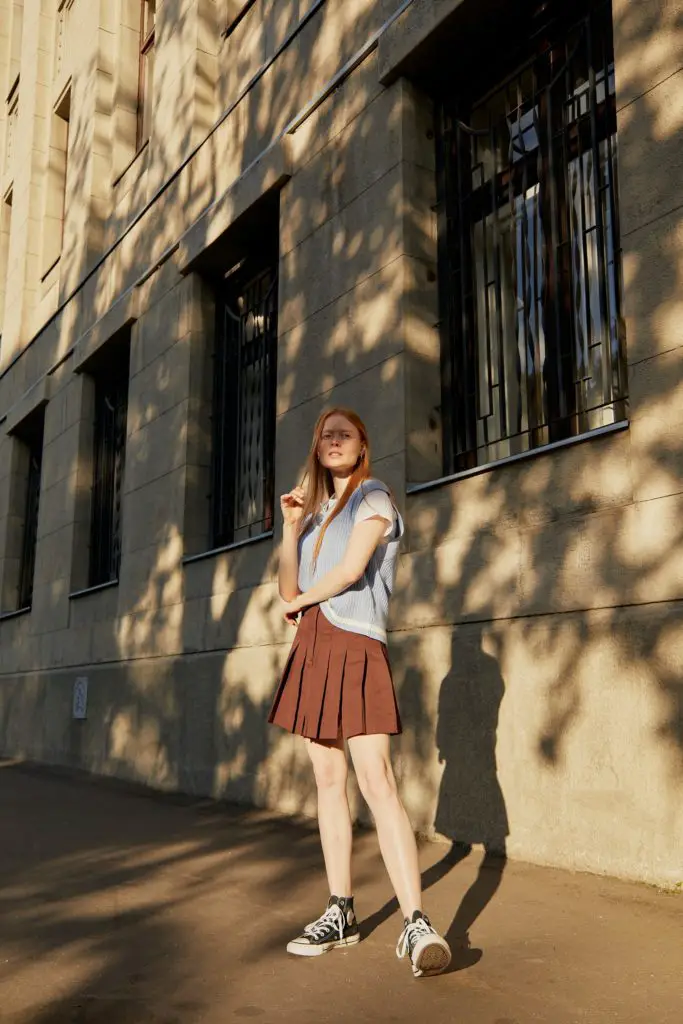 Arizona State University is not a bad university but over the years, it has however managed to gain a negative image in certain aspects. Regardless of its bad reputation, it is not a bad school entirely. The reputation stems mostly from holding the status of a "party school" as well as the high acceptance rates.
Arizona State University Rankings 
Arizona State University's ranking in the 2022 edition of the Best Colleges (National Universities) is #117. University rankings are usually based on their performance across a set of widely accepted indicators of distinction It is also #10 in BEST UNDERGRADUATE TRAINING, #36 in UNDERGRADUATE ENGINEERING PROGRAMS, and #54 IN TOP PUBLIC SCHOOLS.
For seven years in a consistent row, ASU has attained the ranking of the top Most Innovative School in the United States by the U.S News & World Report. Arizona State University has also ranked high in the United States of the world (1st and 9th) by Times Higher Education for advancing the United Nation's SDGs, having an impact on poverty, and hunger, developing solutions for clean energy and water as well as promoting gender equality.
It has been referred to multiple times as an "easy school to get into" which somehow lowers the overall quality for many people. Asides from the above two factors, certain student reviews have also given the institution a bad reputation; common ones being the expensive school charges, the difficult navigation of the mammoth campus as well certain mental health issues stemming from loneliness and the overwhelming workload. Despite the bad reputation, ASU's quality of education has been described countless times as phenomenal and second-to-none. 
What Makes Arizona State University Unique? 
For ASU, every student has a personal, intentional, and original learning journey; ASU thrives on practical knowledge and firmly ascribes to the notion that learning cannot be dictated or bound by traditional academic disciplines. In simpler words, ASU encourages curiosity, innovation, and invention as well as creative minds; there is a freedom to be more and do more without the restrictions of a rigid or stringent academic process. 
Arizona State University is home to not only pioneering researchers but also the brightest minds from all 50 states and more than 157 countries globally. In the prestigious legacy of excellence, ASU continues to enrich and build its research enterprise, within the last 10 years, the University has doubled its research funding. By encouraging meaningful curiosity and consequent knowledge, ASU inclines curious minds to pilot explore, and learn, especially in the fields of astronautics, physical and mental wellbeing, energy, water, and more.
ASU's Admission Requirements For First-Year Students
To get into Arizona State University, you should only focus on a few critical things:
GPA requirements
SAT/ACT requirements 
other application requirements
The acceptance rate at ASU is 88.4% which is one of the highest acceptance rates in the country. If you, unfortunately, do not meet these requirements, you will be one of the few rejected. The average GPA at ASU is 3.52 which is dynamically competitive; you need to do standardly well in your grades. The alternative to a low GPA would be compensating with harder courses like AP classes which would boost your weighted GPA and show that you can handle the complexity of college classes.
Different schools have carrying requirements for standardized testing and ASU would require either SAT or ACT scores as part of the admission process: 
SAT: 1120 (1180 nonresidents)
ACT: 22 (24 nonresidents) 
These are the general admission requirements however some degree programs have higher aptitude requirements and to find the requirement for your specific program, its best to carefully access ASU's official admission website: admission.asu.edu.
Conclusion
Conclusively, Arizona State University is a wonderful college and not a bad university at all contrary to the bad reputation it is known for. ASU is the place to be for inquisitive curious minds and not does ASU promote innovation and research but it also assumes fundamental responsibility for the economic, social-cultural, and overall wellbeing of the communities it serves. With all the right requirements, the admission process is also quite seamless.
Frequently Asked Questions
What Are The ASU Undergraduate Tuition Fees?
Your actual undergraduate college fee will depend on your program of study but the average local tuition is set at 12,716USD while the average domestic tuition is set at 36,743USD.
2) How Is The ASU Campus Life?
Students are incredibly active on ASU campuses, there is always something to do, be it outdoor sports like soccer or volleyball or exercising in the gym (indoor games are also heavily promoted). Undergraduates can participate in fun clubs and enjoy Greek life which is popular at ASU.