Choosing a housing option can be grueling at times. Students have the options of either on-campus or off-campus housing. Now, for whichever option you choose, there is a list of other options to look into before getting your room at USF and to know where most students live.
At USF, the majority of the students live off-campus. The US News and World Report have it that out of the 38,579 total undergraduate enrollments, only 10% stay in university-owned or co-operated housing. The remaining 90% live off-campus.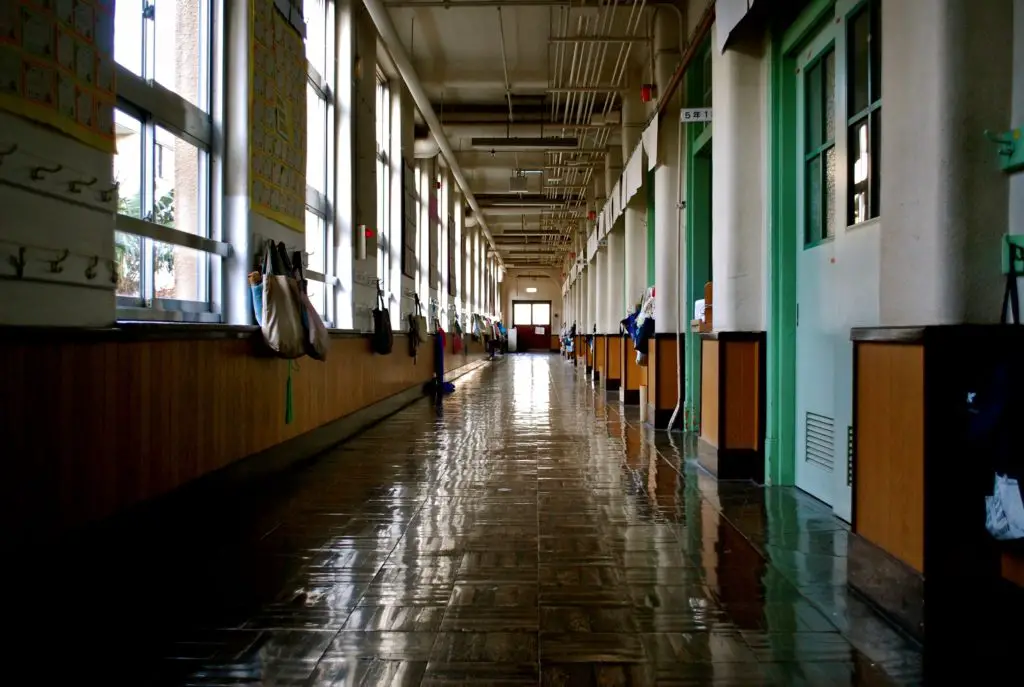 What Is USF?
     USF stands for the University of South Florida. This is a public institution of learning with the main campus in Tampa, Florida. Other campuses are in Sarasota and ST. Petersburg.
    By enrollment, the University of South Florida is the fourth-largest university in Florida and has about 50,000 students in the school. USF is comprised of undergraduate, graduate, specialist, and doctoral-level programs.
Student Life
     Students are granted access to necessary aids for their success. There is access to On-campus housing, recreational outlets, dining facilities, and health and wellness service among many others.
     USF is very selective with an acceptance rate of 49%. To get admitted into USF, you must have an SAT score between 1160 and 1320.
How Is Student Housing In USF?
     For the USF Tampa Campus, there are 39 residence halls which includes traditional, apartment, and suite-style housing. It houses over 5,600 students. There are also other forms of housing such as graduate student housing and the 14 houses for sorority and fraternity members in the Greek Village.
     All rooms in the student housing feature furniture in each bedroom which consists of a twin XL board, a chair, and desk, a dresser, and closet space in each room. Shower curtain liners are often provided in the bathroom. The kitchen has a refrigerator, oven, sink, and stovetop. Finally, the living room comes fully furnished. There are also lounges and a laundry facility.
     For all coed halls, there exists students of the same gender in each room.
Apartment-Style
     This type of housing gives enough room for independent living. It is best for students who love privacy and available with both single and double residency bedrooms. The building has Wi-Fi connection and ethernet connection for each resident in each bedroom.
     The apartment styles are of four residences: Cypress, Holly, Magnolia, and Koroove.
Cypress Apartment
     This has two four-story buildings and is found inside the school. This hall houses upper-class men and approximately 300 residents. 
     The apartment unit consists of four single bedrooms, a shared living room, and a kitchen with two bathrooms. 
Holly Apartment
     This is made up of seven three-and four-story buildings. It houses both the first-year student and the upper-classmen. There are about 728 students in it. 
     Each apartment unit provides four single bedrooms although there are two-bedroom units, sharing a living room with a kitchen and two bathrooms. 
     It shares almost the same features as the Cypress apartment except that for every four bedrooms, there are two bathrooms and for each two-bedroom unit, there exists one bathroom.
Koroove Apartment
     Koroove apartment houses both first-year students and upper-class men. There are approximately 254 states in this hall. Koroove apartment is a mixture of single and double bedrooms in 2-5 apartments.
Magnolia Apartment
     This is made up of seven three-and-four story buildings. It houses approximately 484 students both first-year and upper-class men.
     Each unit in the Magnolia apartment has either three or four single bedrooms sharing a living area with two bathrooms and a kitchenette. There are also 2-bedroom apartments: single and double occupancy available with a kitchenette, living area, and one bathroom.
     The magnolia hall comes with a community swimming pool and essential features of an apartment-style in USF.
The Suite-Style
     The suite strikes a balance between independence and convenience. They provide more privacy than the traditional style. The suite styles are abodes to the majority of the living-learning communities. There are ethernet connections and wi-fi in the rooms and throughout the building respectively.
  There's a full kitchen, a gaming area, a television lounge, a multipurpose room, and a large room.
     It comprises Cypress, Horizon, Juniper, Maple, and Popler. There are however halls that are a mixture of traditional and suite-styled rooms.
Cypress Hall
     This is a five two-story building and houses both the first-year students and upper-class-men with approximately 430 students in suite-style rooms. The Cypress Hall has common areas, a kitchen and lounge area on each floor, and a laundry facility. It has double occupancy bedrooms and one bathroom.
Juniper Hall
     This is a seven-story building with two towers – Juniper Hall and Popler Hall. They are connected on the first floor by classrooms, an office complex, and a common lobby. With other basic amenities, it has a mail center. The suites here consist of two double-occupancy bedrooms and one bathroom.
Maple Hall 
      This is a two-four-story building with students in double occupancy suite-style rooms. Residents in the living-learning community in this hall are designated to a double occupancy suite with four students in a room (same gender). There are also single suite rooms.
Popler Hall
     The Popler Hall is joined with the Juniper Hall. There are provisions for living-learning communities. It consists of two double-occupancy bedrooms and one bathroom.
Traditional Style
     In traditional style, students share a bedroom with their roommates and a community bathroom with floormates. It is mostly double-occupancy rooms with community bathrooms that are cleaned daily by the custodial staff.
     There are ethernet connections and wi-fi in the rooms and throughout the building respectively.
 There are two traditional-style halls: Castor and Beta Halls and then a mixture of the traditional and suite-style rooms.
The following are the mixtures of the traditional and suite-styled rooms: Beacon, Endeavor, Pinnacle, Horizon, and Summit Halls.
Graduate housing
     A distinctive apartment in Magnolia has been designated for graduate housing. It consists of 3-4 single bedroom apartments with kitchenette and two bathrooms.
Greek villages
      There are 14 national fraternities and sororities in the Greek village. The Greek is open to all members of the Greek Organization. Each organization has a two three-story building with double bedrooms, connecting kitchen, a common restroom, and a living room.
     USF has an off-campus website with rental units. This service is provided by the USF student government in agreement with the Off-campus Partners Incorporation. This is to help students and staff find comfortable and safe living places while schooling at USF.
Conclusion
     Deciding either to stay off-campus or on-campus in terms of housing is a decision left for students to take. Both come with pros and cons. The student therefore must determine which pros and cons that he or she can deal with.
     But overall, safety should be paramount in any decision one wants to take as it relates to housing. One thing for sure is that there will always be school security in the on-campus housing.
Frequently asked questions
Are freshmen mandated to live on campus at USF?
In 2001, a new policy was put into play requiring all first years, full-time undergraduate students at the Tampa Campus to live on campus but exemptions exist for students who live with parents/guardians within Hillsborough, Pinelles, and Paslo, those above the age of 21 by the first day of fall classes and have a dependent family member or are married.
Difference between on-campus and off-campus
The difference could be in the privacy and definitely in the ability to make your choice of room.