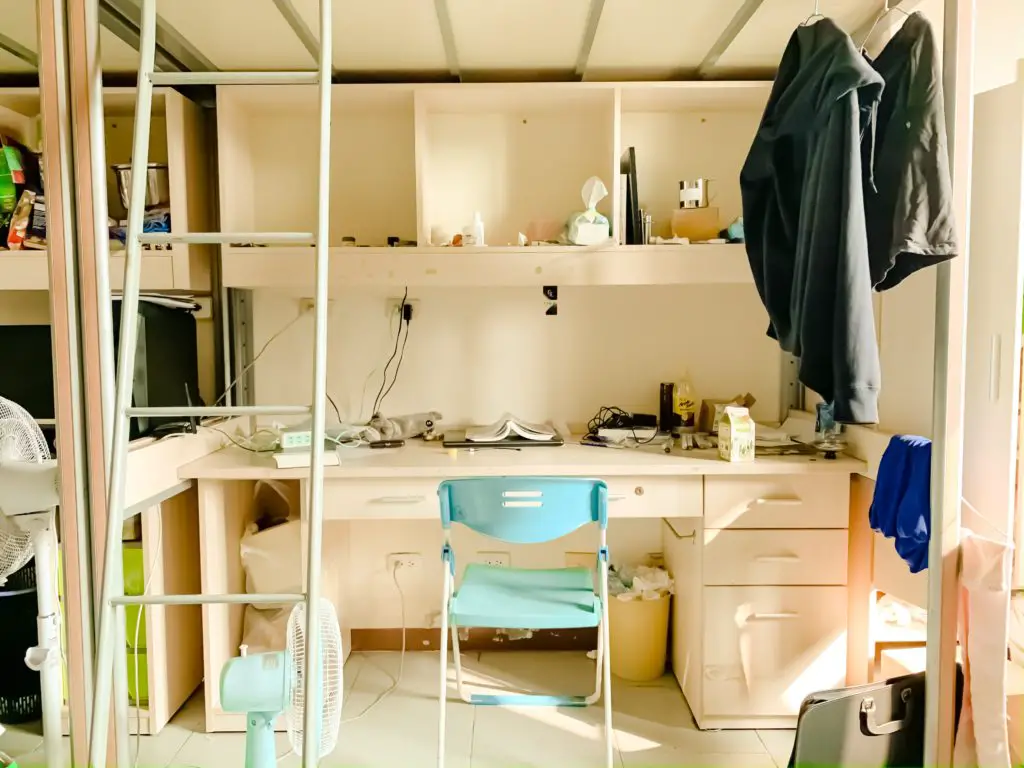 The southern US state of Arkansas is bordering the Mississippi River. Arkansas is well known for its wild areas and ample parks with caves, mountains, hot springs, and rivers encompassing terrain with them. it has limestone caves such as Blanchard Spring Caverns and the region which has hiking trails are the region of rugged Ozarks. We will see the best dorms at the University of Arkansas in this article.
Dorms at the University of Arkansas:
A dorm is a building that provides sleep and primarily residential quarters to a large number of people. The dorm is basically used by the college or university students, high school, and also in the boarding school. It may also refer to the room which contains many beds for accommodation for people in some of the countries. Arkansas's capital hosts the Clinton Presidential Center and makes all arrangements for the housing of Bill Clinton's presidency. Little Rock is the capital of Arkansas. There are so many best dorms present at the University of Arkansas where students can live comfortably.   
Topmost 10 dorms at the University of Arkansas:
The droke hall- Buchanan
It is a large community room on the ground floor where there is a capacity to reside the 101 students in a hall. Buchanan – Droke hall is the female freshman three-story residence hall. Facilities provided to students include wireless network access, a ceiling fan, a cable outlet, and a window unit for an air conditioner. 
The Duncan Avenue Apartments
These apartments are coed apartments for upper-class students. They are nearby hall classrooms, business, engineering, Kimpel, and physics. These apartments can be used by approx. 196 students as the apartments have 4 bedroom houses. All the facilities are available for residents like high-speed internet, a fully furnished kitchen, washer and dryer, fire alarms, kitchen, and a sprinkler system. 
The hall of founders
It is a coed building housed there. There is a capacity of 214 students to stay. The Founders Hall opened in the year of 2013 for the academic session 2013- 2014. The hall is centrally located on the campus and this is adjacent to the Brough Commons dining hall. Provides facilities which include wifi connection, elevator, sinks in each and every and also available to freshman also. 
Futrall Hall
It is located next to the Holcombe Hall and on the north side of campus. At the Northwest Quad, they receive all the desk queries and the mails through the Garland Commons desk.  It has a capacity of 195 students and is a coed building. In Futrall hall both upperclassmen and freshman students can live.  
Gibson Hall
This is not a coed hall. This has rooms that can accommodate only female students up to 98. The rooms are very spacious with a sink and a ceiling fan and the whole building is ventilated or have good air condition. The room has hardwood flooring with a big tv. Gibson hall has quite large to study on the third floor and a kitchenette longe on the second floor. Wi-Fi, computer labs, smoke detector, and Ethernet access are some other features provided by them. 
Gregson hall
Upperclassman students reside there. It has 203 students capacity. Furniture is featured modular, rooms and halls are carpeted, direct network connections for email access and internet, and individual air conditioners are the facilities provided to each room. A television lounge, study table, and a game room area in the hall. The houses at the University of Arkansas enhanced the Learning Centre.  
Humphreys hall
It is located opposite the Business Administration Building and next to the Brough Commons Dining center. It has a computer network access in each room and a large lounge on the first floor. Humphreys hall is a coed building with the capacity of 432 students, the study lounge is provided on each floor. A Grand piano and an elevator are the other notable features to include. 
Hotz Honors Hall
These halls of a capacity of 416 students to accommodate. They are traditional double rooms. A study area, TV, and indoor gaming facilities are provided on each floor. Also, a music room, computer lounge, and conference rooms are available within the premise. There is a hall that has spa styled bathrooms in it with multiple shower facilities and provides great privacy. Wi-Fi, exercise equipment, and an elevator are some of the other features provided by them. 
Maple hill East
These houses have mostly 345 staff members and students. This is a multi-use suite-style house. Conference rooms, classrooms, staff apartments, a large fireplace lounge, and a quiet study room are the things which include in it. A student has the option of whether to live in a double or single. The other facilities include two-bedroom suites, a TV, and an Ethernet connection in each room. 
Northwest Quad
It provides a multi-use facility. This complex has four rooms in it they are NW Quad-C, NW Quad- B, Gatewood Hall, and Harding Hall. Also contains music rooms, computer labs, apartments for faculty and staff, meeting rooms, classrooms, a connected dining hall, and a lounge. Consists of a three or four-bedroom set with a cable connection and Ethernet connections in each room. The rooms which three or four bedroom suites, those have two bathrooms per unit. In total there are 136 four-bedroom suites, 11 two-bedroom, and 10 three-bedroom suites. 
Conclusion:
A dorm is a building that provides to so many people. Dorms are used in high schools,  by the college or university students, and in boarding schools. There are so many well-conditioned dorms present at the University of Arkansas. 
Frequently Asked Questions:
Q1: Do the dorms provided by Arkansas are coed?
Ans: almost every student chooses their dorm based on the style and location. The decision of choosing the gender of the other residents plays an important role and as each UA campus has its own different rules. 
Q2: How many dorms currently do Arkansas have?
Ans: Approximately there are 19 residence halls. Also, the one apartment complex is present at the center of campus. At the University of Arkansas, more than 6,200 students live on campus.