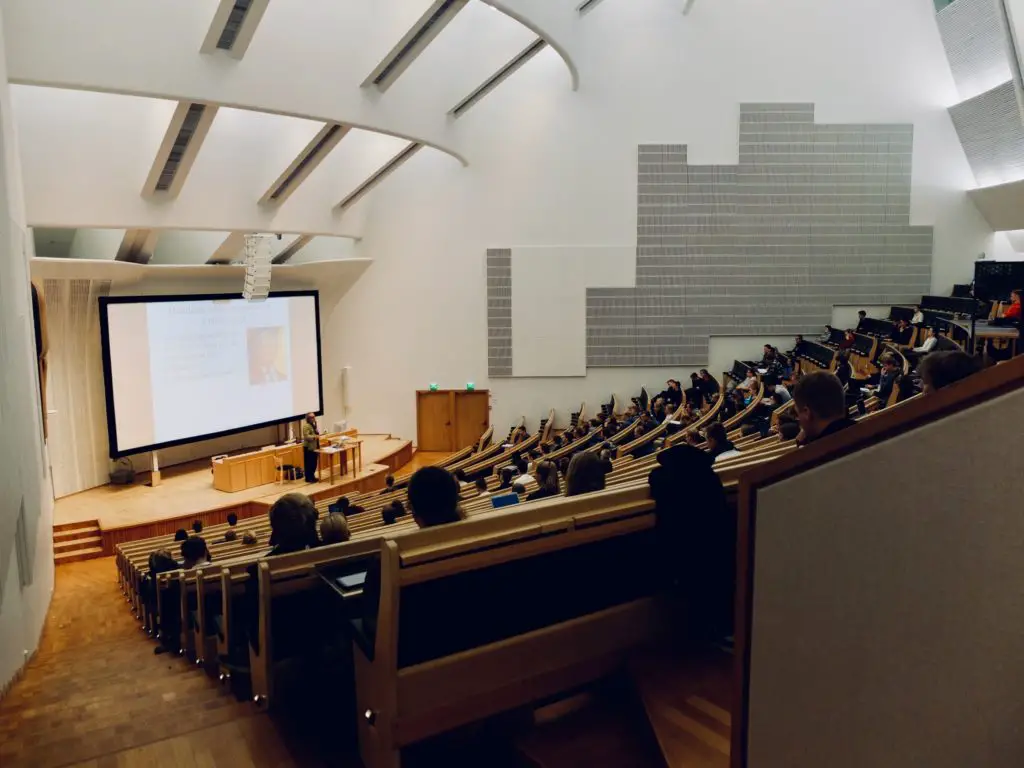 A college education is vital in ensuring that students obtain financial stability, employment opportunities, outstanding skills, increased knowledge, networking opportunities along with personal growth and development. However, a college with a poor organizational structure will not have the capability to offer the aspects we just mentioned, largely because every college is required to have a good organizational structure to function effectively and efficiently. We will see how college is structured in this article.
Introduction
The organizational structure of a college can be defined as a hierarchy used to allocate responsibilities in an organized manner. This hierarchy allows students and employees to know exactly who to address for guidance should issues arise.
Types of organizational structures:
Functional organizational structure: a structure consisting of departments. 
Divisional organizational structure: a structure consisting of divisions or units.
Matrix organizational structure: a structure with functions that have overlapping roles and responsibilities.
Flatarchy organizational structure:  a structure that flattens the organizational hierarchy.
Every college has its organizational structure but in general, colleges must have the following levels.
Executive level 
Administration level
Academic faculties (also known as Academic Deans)
Student government 
The organizational structure of a college can branch out into different academic programs such as athletic programs, housing departments, health and wellness departments, groundskeeping, and many more.
Depending on specific priorities, a college may have certain levels located in particular places within the college hierarchy.
A well-constructed college organizational structure can ensure sustainability, stability, and most importantly, real academic success.
Importance of a college organizational structure 
 Now, let's review the importance of a good college structure.
A good college structure allows funds to be allocated correctly according to the different levels within the organizational structure.
A well-structured college can have a well-structured database that ensures that data and information is handled correctly and that it is easily accessible during decision-making. 
Ensures accurate and consistent reporting within the college.
A good college structure ensures stability and flexibility even when the college experiences changes.
Resources are used effectively, without wastage when a college is well structured.
Complex problems that may arise can be dealt with in an orderly manner within a short period. 
Organizational structures reveal the roles and responsibilities that each member of the college has. It also reveals the rules that each member must adhere to.
An organizational structure serves as a predominant guide to college activities.
A college structure removes the overlapping of functions.
Duplication of activities is removed when a college is structured correctly.
A successful college structure clearly defines each member's job and how it harmonizes within the overall college structure.
A  good college structure allows each department to stay focused and productive while performing its responsibilities. 
College structure and the Role players
 A college structure may include many levels of management. In most cases the main levels may include  the following:
Governing department:

Also known as a governing board, board of visitors, or trustees.
This is the highest level of management that govern the way a college functions. This department serves as an intermediary department between the college and the state. 
Governing departments or boards may be either private or public. 

President

Also known as the chancellor or executive officer. 
The president serves as the link/ intermediary between the governing department and the college.
The president provides leadership and guidance and they closely work with the provost and the chief financial officer of the college. 
As the main representative of the college, the president is responsible for maintaining a good public image of the college and maintaining a good relationship with the governing department.

Faculty 

This department is an academic senate of the college. 
Faculty members include instructors, professors, associate professors, and assistant professors.
The faculty department has control over the curriculum, admission criteria, and graduation requirements.
Administration 

This department is an internal college administration function divided into two interrelated administration units.
One administration unit is responsible for the administration of academic matters and the other unit is responsible for institutional administration.
The academic administration unit is part of the faculty department.
The institutional administration unit is under the governance of the financial officer and other senior executives.
Students 

Students have a significant role in the organizational structure of a college.
A student can be part of the board of trustees as a student representative. 
Students can have a student governing body within the college, dealing with academic and student affairs.
Conclusion
In summary, every college has a unique organizational structure, mainly because the organizational structure of every college largely depends on the type of college, culture, policies as well as the history of the college. Other than that, a well-designed college structure shapes the way a college operates, which contributes to the overall success of the academic institution.
Frequently asked questions 
How does a college structure improve communication?

A college structure reveals the lines of communication as well as the flow of the college authority.

How does a good college structure impact students?

Students gain a sense of security, and they can know who to approach whenever they need academic support.