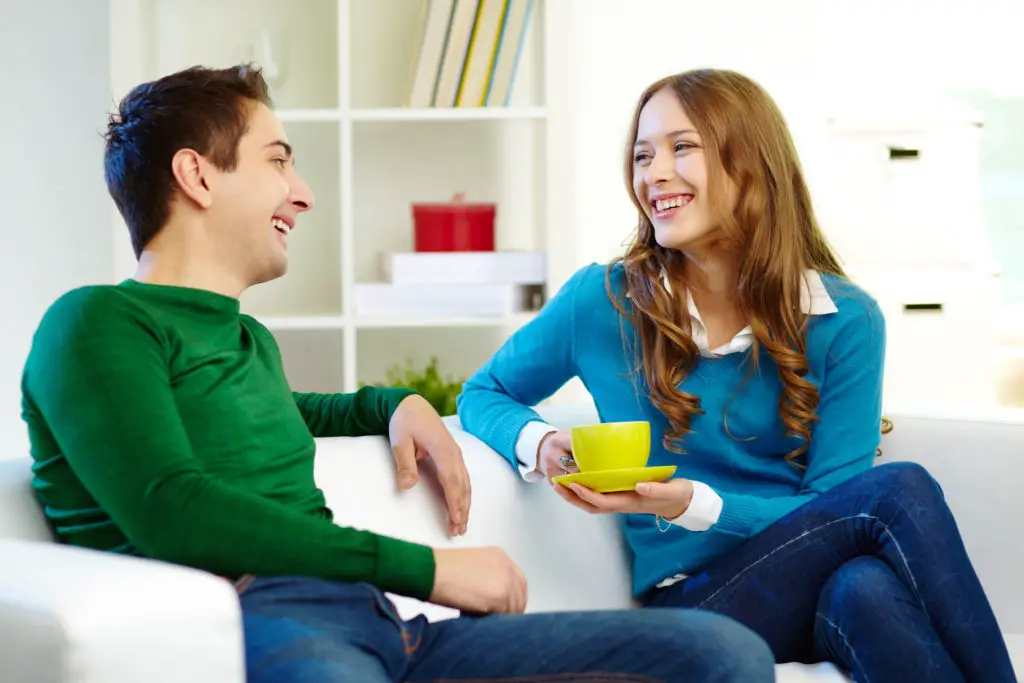 Your parents might have told you millions of times in your childhood not to waste your time with your friends and focus on your studies. But what child can avoid such a beautiful, and playful time to be embraced in the most innocent, ecstatic, and stress-free time of your life. 
Being with friends is always a blessing and therapy at different stages of your life. In our childhood stage friends are the best team players in street sports, in our teenage stage, friends are partners in crime, and in our adult life friends act as emotional support.  
But time keeps changing with the different situations in different phases of our life. Old friends leave, and new friends enter our life and bring us new, good, bad, and exhilarating experiences. 
Passing out of school and starting a new journey in life by entering college is challenging, especially when you and your friends part ways due to different career choices. We wish to turn back the hands of time and be with our old friends.
Making new friends in college might be a challenging task but you do not need to be pessimistic because this is not impossible. You just need to be patient. Your small interaction with your new fellows in the classroom can make a big change in your social life. 
Why is making friends hard in college?
There can be several reasons that making friends in college becomes a challenge. If you are already open, and a joyful person then it would be a little easier than those who are introverts and find it difficult to open up and socialize easily. New life at college is not just about fun, parties, sports, or movies. It is quite hectic at first when you have to fit in a new place surrounded by whole new people. 
College life introduces you to new experiences and challenges that you might have not faced earlier. Finding a job to pay your expenses is one of the biggest challenges that students face. Sometimes students are unable to seek some free time for themselves out of their hectic college schedules, and part-time jobs due to which students do not get enough time to socialize.
This seems like a big challenge for international students who move to a new country and manage to live alone without any family and friends. For international students, this journey is arduous because they have a hard time in the new country due to cultural differences as well. However, you can overcome this challenge if you choose the right path and the right attitude.
How to socialize yourself and connect with your fellows?
Life can be dull if you find yourself alone even after being bustling with people. So, you must socialize and make friends. There are a few steps to be followed to make friends. In general, these steps consist of a small series; interact, socialize, and connect. 
Start the conversation with basic questions: While sitting in the classroom, try to interact with students sitting right next to you. Start with your introduction, your name, what is your hometown, and ask them their name, where they are from, and talk about what major you and them have chosen, and why.?
You can take this conversation to another level by asking questions related to the subject if you have any doubt. Start asking about their hobbies, and they would be interested in yours. 
Take interest in their interests: Students like listening to music, watching movies, trying new food, and playing games. Ask about what games they like, what kind of music they listen to, what kind of movies they like watching, and what kind of food they like eating. Ask them what movie they watched last. This way you can get acquainted with new pieces of art, and culture and explore more.
These conversations can take your connection to another level. As you will find the same interests, you can invite them over to your place to watch movies, play games, ask them if they want to try new recipes at restaurants nearby, or invite them over for lunch or dinner at your home, and do other fun stuff together. 
Make a connection by joining the clubs, sports teams, and programs at college: There is plenty of stuff to do at college and to meet new people. Taking part in extracurricular activities and taking leadership is the most important part of student life for many reasons. These activities not only help you socialize but also speed up your grades, enhance your chances of getting jobs, and improve your resume as well.
Colleges have different organizations for students on campus. There are various religious, cultural, sports, academic, and political clubs where you can join and meet new people, and share your ideas, your thoughts. This would help you connect with the people. 
Apart from clubs, attend events, and parties occasionally organized at colleges. Fun parties are also a great way to interact with people and have fun and make new friends. Other than fun parties, join as many events as you can. Colleges organize various workshops, seminars, music fests, theaters, and cultural fests. Participating in all such activities can enhance your knowledge, confidence, and your friend circle.
Sports are cool and interesting activities to keep yourself alive, and active. Join any sport of your interest whether indoor or outdoor. This would also help you connect with your teammates and make friends.
Part-time jobs are a necessity for a student if they are studying at a university. Students mostly prefer managing their college fees, home rent, and paying for their other personal stuff on their own. So if you are looking for a part-time job, then try finding one on-campus because then it would be a perfect chance to interact with people of your age group. Although, joining off-campus jobs also widens your interaction and friend circle. There are various jobs to join for part-time students such as receptionist, waiter, gym trainer, etc.
Group studies and projects can help you connect more deeply with your fellows whom you barely know. While doing group studies or working as a team on a group project, you will learn from your fellows and will teach them some new skills. You will be introduced to the hidden talents of your peers and will show them what talent you have. People find creativeness always fascinating and that would make your fellows bond with you. Therefore, make yourself comfortable asking for a little extra help from your classmates to strengthen your bond.
Taking part in volunteer on-campus activities such as cleanup, helping needy people, and planting trees can also help socialize you. 
A final word
Making friends at college is a difficult task and a dreadful time that you have to spend alone until you have new friends. You would have to struggle a little and make efforts to socialize and make a room for yourself. Do your part by joining clubs, departments, and part-time jobs. Also, take part in the class activities such as quizzes, project works, etc. 
All you have to do is to get out of your comfort zone because everyone knows that nothing comes to you without effort. No matter what situation you are in right now, you will always have to give your 100 percent to accommodate the best people and the best things in your life. So, if you are a new student then do not fear the new challenges that come your way. If you are confident, loving, helpful, and smart then everyone will love you and will want to be your friend.
Frequently asked questions (FAQS)
Q 1.  Is it hard to make friends in college?
Ans.  It might be a little difficult to fit in a new place. However, you need to get out of your comfort zone and put some effort into people. If you will be confident, joyful, and talented then people will notice you and will become friends with you.
Q 2.  How do I make friends at college?
Ans.  It will take some time for you to make some friends at college. You need to give your 100 percent to become friends with your fellows. Get out of your comfort zone, take the initiative, interact with your peers, socialize yourself, and connect.