It takes a lot to be the best, regardless of the circumstance. It is the wish of many colleges to be the best amongst their peers, this is why they undertake various innovative projects, which would lead to the all-around development of the college and its student, and this has resulted in healthy competition. Established in 1967, Georgian College through its vision, "To accelerate success through exceptional teaching and learning, innovation and partnerships," produces students who are skilled in innovation and change-making, both in their communities and their workplaces.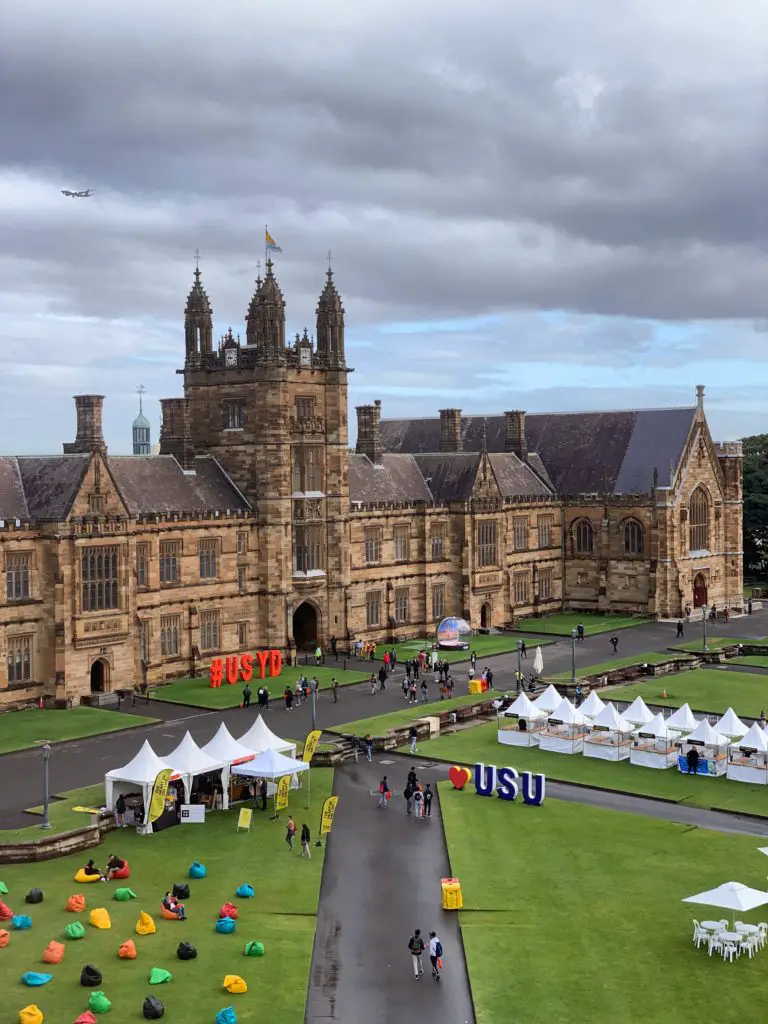 What Makes Georgian College Exceptional
Ontario Colleges are known for their ability to blend academic programs and hands-on practical skills. Its unique system of education makes them one of the most sought-after colleges in Canada. Georgian College is one of the Ontario colleges that has been known for getting a series of recognition both within Canada and beyond it. According to the International Student Barometer (ISB) survey, which is the most standard survey of international students globally, The College was awarded the highest score among all 24 Ontario Colleges. The Georgian College's fame didn't end with the International Student Barometer (ISB) survey's score, it went further to rank 2nd among all colleges and universities in Canada, and 3rd among all colleges and universities in the world. These records are quite remarkable and show that the substance of Georgian College is recognized both far and wide. Some qualities make Georgian University exceptional, and they include:
Popularity among international students
Quality of education
Association with industry experts
Student services
Its association with change and innovation
Popularity Among International Students
The rate at which international students apply to Georgian College has increased rapidly, and this is because of the school's intentional effort to make international or foreign students feel at home.
International students are provided with good education, which is nourished by cultural and social exposure. The International Department of Georgian College provides holistic experiences for the students, and this properly shapes their cultural, social, and overall life experience in the college. 
This increase in the population of international students has helped in giving Georgian College a diverse cultural outlook because it thrives on the experiences of different cultural heritages, opinions, beliefs, etc. Georgian College had a forecast stating that over 700 international students from over 40 countries attend the college.
Quality Of Education
Georgian College offers an educational system that is wide in scope. It has over 130 academic degree programs, and this provides a range of disciplines that students can pick from. 
The college's mode of teaching is not only theoretical but also involves hands-on practical. To encourage students to widen their horizons of knowledge, Georgian Colleges has incorporated into its academic system new programs such as Artificial Intelligence, Computer Science, Applied Health Science, Mechatronics, and a standalone Nursing program. 
Its theoretical and practical approach prepares the students for the life outside the walls of the college. They are been exposed on time, to how to apply their theoretical knowledge in solving real-world and community problems. This is why an average Georgian graduate always aspires to be an agent of change in the community.
Association With Industry Experts
As a result of its connection to industry and community experts, Georgian College provides its students with cutting-edge education, outstanding job placements, and co-op opportunities. It partners with industries in providing adequate internship positions for its students, also its collaboration with home communities enables it to offer international students a "Home-away-from-home" feeling in the college. 
This connection with industries guarantees the rate at which graduates of this College are offered gainful employment in their career path, and also exposed to opportunities that would give them the chance to be innovative and change-makers.
Student Services
This is one of the most important qualities that puts Georgian College ahead of other colleges and universities. They understands that students can't go through college on their own. This is why it puts certain services in place. 
Some of these services include a well-stocked library, an ICT facility with free Wi-Fi, a health care facility, comfortable residence, financial aids, numerous programs, capable instructors, etc. These services serve the overall interest of the students and make their stay at Georgian College worthwhile.  
Its Association With Change And Innovation
The world is dynamic and needs constant creative ideas to keep growing. So, there is a great need for people to be innovative in their mode of thought. 
Georgian College is the first college in Canada to be applauded as a change-maker college for its constant contributions to social innovation and change-making in higher education learning. This is because it put in place various systems that would resonate with the creative part of students, challenging them to be critical in their thinking, and always disposed to procuring solutions to problems. 
In their orientation, students must always be keen on how to make progress and drive change in society. Georgian College has succeeded in incorporating the concepts of innovation and change into its academic curriculum and social practices. 
There are many more good qualities that make Georgian College one of the best colleges in the world. Its robust and rigorous academic curriculum, its student services, its change, and innovative mindset, its association with the industry, its opportunity for international students, etc., enable it to produce students who are great agents of change, and drivers of innovation
Conclusion 
Georgianhas been rated as the best among Ontario colleges, the second-best college among all universities and colleges in the whole of Canada, and the third-best college in the world. This is because of its unique educational system which takes an innovative, and hands-on practical approach. In a way, Georgian College is teaching colleges around the world that there is a thin line between education and innovation, as both must work hand-in-hand to produce college students who are driven by a passion to change the world.
Frequently Asked Questions 
1) When was Georgian College established?
Answer
Georgian College was established in the year 1967.
2) As one of the Ontario colleges, what is Georgian college known for?
Answer
As one of the Ontario colleges, Georgian college is known for its rigorous academic curriculum, which is interwoven with hands-on practical skills.
3) What does the International Department of Georgian college do?
Answer
The International Department of Georgian college provides international students with a quality education, nourished with cultural, social, and life experiences. 
4) Is Georgian College the best in the world?
Answer
There is no record stating that Georgian college is the best in the world. However, it has been ranked as the third-best college in the world.