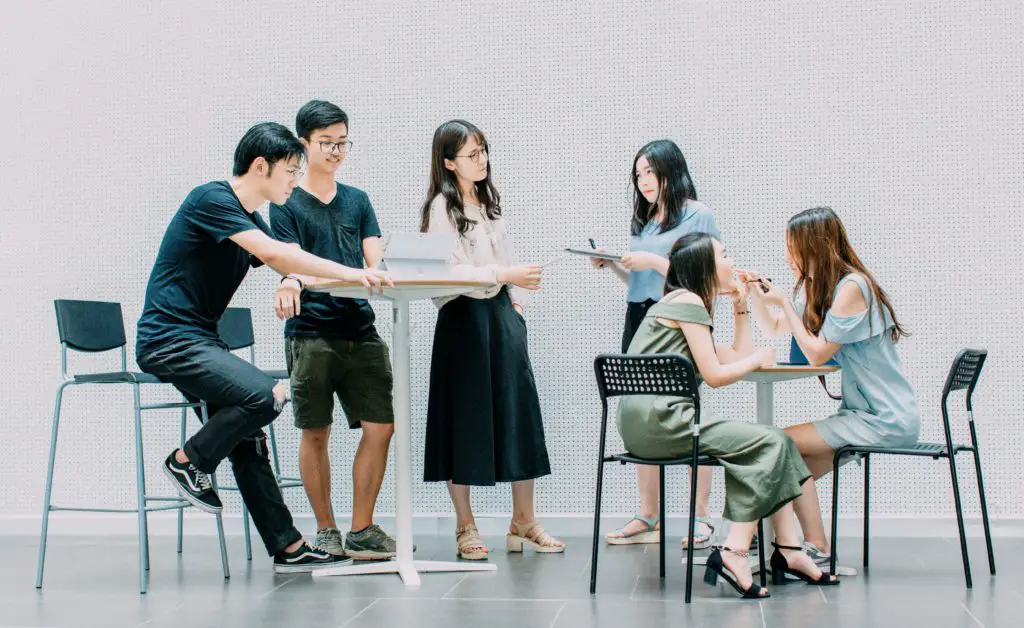 To know which colleges accept life experiences….Read on this article…!
Imagine that you are working at an Economics and Management firm as an associate for 4 years but you don't have a degree to get a promotion. You would apply for a degree but why would you learn the same things again and again that you are already applying in your work at the current position? This is why you need to find colleges that accept life experiences as credits. 
Especially if a course is too expensive, life experience credits will work in your favour to complete your degrees in colleges. 
The assessment of a student's resume of life experience takes place before issuing them college credits. Some of the top colleges which accept to provide credits for life experiences are:
Which Colleges Accept Life Experiences?
The Colorado State University 
Linfield College
Central Michigan University
Linfield College
Wisconsin Lutheran College
Among all the colleges, Thomas Edison State University and Excelsior University of New York are the colleges that give the most credit for life experience. 
What are life experience credits?
Most accredited traditional and online colleges give life experience credits. Life experience credits are calculated by taking into account the professional or work experience that the students have acquired in the past. 
They are obtained through specific activities such as social work, internships, mentoring, training, volunteering, military experience, corporate world experience, etc. Students who have working experience can convert that experience into credits.
Colleges list that offers work life experience credits:
Linfield College
Here there is also a way to earn college credits for life experience through taking various courses. 
Challenge exams based courses or CLEP can give credits for life experience. 
Central Michigan University (Global Campus)
Courses are available globally and online programs give flexibility to study. It can give up to 60 credits. It runs a prior learning program and provides courses based on prior learning.
PLA and CLEP processes must be completed.
Thomas Edison State University (TESU)
It's a public university in Trenton, New Jersey. It recognises bachelor's level knowledge through work life experience. 
DSST and CLEP programs accept credits gained through others assessment procedures.
Colorado State University (Global Campus)
It's the first regionally accredited public university. It offers various courses through which credits can be earned. 
Takes years such as CSU-Global Competency, CLEP, DSST, etc.
Names of more colleges include:
Southern New Hampshire University (SNHU)
University of Maryland University College (UMUC)
Wilmington University
Ashford University
Wisconsin University
Southeast Arkansas College
Berklee College of Music (BCM)
DeSales University
North Path University
Many colleges accept life experience as academic degrees. Colleges can give upto 12 Credits for Life Experiences.
Online Colleges Offering Credit For Work Experience are:
Colorado State University
Linfield
DeSales University
Westfield State University
Wisconsin Lutheran College
University of Memphis
Albertus Magnus College
Central Michigan University
Walsh University
Eastern Kentucky University
These colleges are based in the USA and have received a proper accreditation. These are online colleges that allow students to earn credits for past experience, and have at least one distance education degree program. 
Ways to earn college credit for Life and Work Experience:
Take an exam (mostly an entrance exam) to prove your competency in a subject.
Gather a portfolio of your freelance projects, gigs, internships, etc. Document your work.
Include course completion certificates, professional licenses and credentials.
Military training or corporate working experience should be added.
Competency based Education.
Social work or Volunteering assignments should be added.
Pros:
Helpful Experience: The work experience which a student earns through a lot of hard work is recognised by the university.
Save Money: It can save thousands of dollars of regular tuition fees.
Bypass attending classes: It has no prerequisites such as attending few classes that slow down completing a degree. Hence a lot of time is saved.
There are chances to assess proficiency. All your previous life experience can be consolidated. This includes knowledge and skills too.
Cons:
Scams: Students should look if the university is genuine and not a scam. Many scam college offer such degree without being recognised by the US Department of Education.
Irrelevant Experience Match: The experience a student have may not always match with the expectation of the college course so there could be a lack of knowledge related to the course.
Missing out socializing with friends and teachers: This network can be very helpful in the future of the student. 
Conclusion:
It can be a very hectic process due to the entrance exams or evaluation of life experience. The time taken to do all this process is as long as taking the complete college degree. The only added advantage here is the money factor as a few dollars can be saved.
Frequently asked questions:
Is a PhD counted as work experience?
Yes! A PhD is valued as a work experience.
Are life experience degrees legitimate?
The life experience degree is legitimate depending on the colleges. If the college offering life experience degrees are accredited by an accreditation agency recognised by the US Department of Education.
Can I get into Oxford without work experience?
You must have at least two years of full-time work experience. Internships can be included.