By admitting well-competitive students, Emory University continues to thrive and makes a noble name for itself. This school isn't for the faint-hearted. Any student considering it must know what they're doing. And start working towards getting a chance in the school at a very early stage in their high school. You'd get to understand more as you continue reading. In this article you will get to know about the Acceptance rate of Emory.
Emory's acceptance rate is 19%, but for the 2023 applicants, the school admitted just 15% of its applicants. As regards the class of 2023, 30,017 students applied and hoped for a chance. But in the end, Emory welcomed just 4,512 students, this makes up 15%.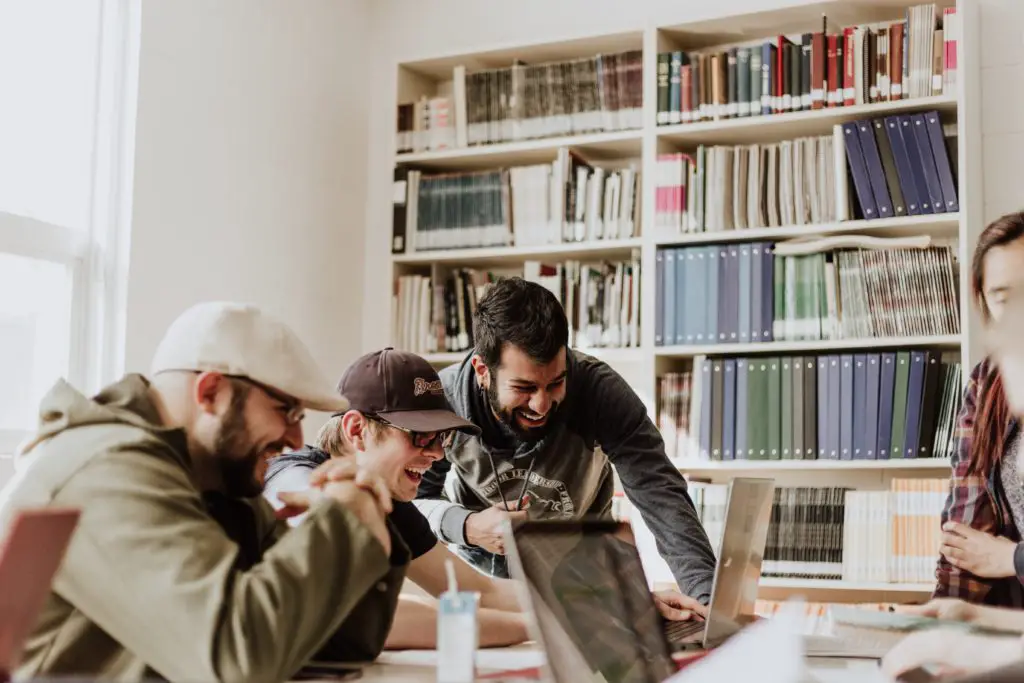 Emory's 2023 Admission Rate 
The number of applicants increased this year from 27,759 to 30,017, making an 8.1% increment. The school didn't relent but went lower than their normal acceptance rate.
Similar to most prominent universities, Emory offers early decisions and regular decisions during the admission process. This early decision means having firsthand knowledge of the students sooner in their senior year during high school.
The regular decision means the student has time to work with the normal process. As well as the published deadlines during admission processing. 
Out of 1,910 students that applied for the early decision, only 559 students made it to the list of admitted students. This means the school means business and they're only after admitting serious-minded students alone.
Note that the early decision comes with a binding agreement between the parent or people responsible for the school funding of the student. And the school counselor.
Quick Overview of Emory University
First off, Emory University is a private research institution in Atlanta, Georgia. The Episcopal Methodist church established the school in 1836. They gave the school the name "Emory College" after John Emory, the Methodist church bishop, at that time.
The school continues to develop from there. They're standing today and known worldwide as a top competitive and prestigious university.
Before long, Emory college now Emory University gets its accreditation from AAU, the Association of American Universities. Today, this institution boasts of having 75 alumni groups in 20 countries nationwide with over 149,000 alumni. 
Yes, the school is selective, but that doesn't mean a student can't stand a chance. The aspiring student needs to prepare well and have competent academic records.
Classes Offer to First-Year Students at Emory University 
The admitted students of Emory University have two starting points. They can either start with the Oxford College to do their first two years. Oxford College is at Emory's real campus in Oxford Georgia.
Or they can choose to start at the Emory College of Arts and Science at the Atlanta campus. After their second year in the university, students have three options to continue their chosen program. These are;
Nell Hodgson Woodruff School of Nursing.
Goizueta Business school.
Atlanta College of Arts and Science.
After the admission process for the 2022-2023 students. 19% of admitted students choose Oxford College while 15% choose Emory college of arts and science.
What Does Emory Demand From Aspiring Students?
This is the most important thing every Emory aspirant will want to know. There's no need to stress that any student reading this needs to pay close attention and understand. 
First-Year Aspiring Candidates 
Emory demands that aspiring students pay a non-refundable fund of $75 for the application form. The school has two different portals where aspirants can get their online applications.
Nevertheless, they'd have to submit their application through one of the portals. Other things requires of anyone interested in the school include;
High school Counselor's recommendation or school report.
Two different LOR, i.e., letters of recommendation.
Official college and high school transcripts
English proficiency scores in DET, ILETs, and TOFEL.
Mid-year transcript and report for a student applying for RD or ED 11.
Essay.
Requirements For Transfer Students 
International students will need to provide extra documents which include;
Financial/international certificate form.
Official copies of translated transcripts.
Exceptional academic certificates.
Many standardized test marks.
High marks in English proficiency tests. 
Statement of purpose/letter of intent/research statement.
Alongside Essays and a letter of recommendation. The minimum mark for TOEFL iBT is 100, while Duolingo is 120 and ILETs is 7.5 for a transfer aspirant. 
Application for graduate students differs with different courses. Interested graduate students will need to visit the school's website and check what their course requires. 
Emory Financial Aid
People will continue to respect Emory University because they grant 100% financial support to their students. This includes undocumented, resident, and American citizen students.
What's more? No one is considered superior to another because they grant the same amount of financial aid to students. Both to the early decision and regular decision students. 
Financial aid comes in form of loans, grants, and work-study opportunities. 58% of Emory students have received some form of financial aid. 
Types of Federal Government Financial aid Offered to Emory Students
Emory offers the Pell grant, i.e., a federal government academic grant given to students whose parents or sponsors can hardly earn up to $30,000 or $60,000 in a year. 
Furthermore, The university provides programs such as the Emory Advantage. This grant is for students whose parents or sponsors belong to the class of low-income or middle-income earners. 
The program reduces the number of loans a student's parent/sponsor can borrow if they earn less than $100,000 yearly. Consequently, 21% of the 2023 newly admitted students have qualified for the Pell grant. 
Final Verdict
Any student with high academic records and high super scores can apply to Emory University. The university is a great place to be in moving forward in life. Above all, Emory University is ever ready to welcome interested students with open arms. 
Frequently Asked Questions 
1. Does Emory University mandate SAT/ACT for 2023 applicants?
No, the SAT/ACT is optional. However, students with high super scores on the tests can attach it to their application form. 
2. What is the minimum GPA requirement for Emory applicants?
On a 4.0 scale, the school requires a minimum of 3.78 GPA.
3. What is the tuition fee at Emory University?
The tuition fee for the recent 2023 admitted student is $57,120.