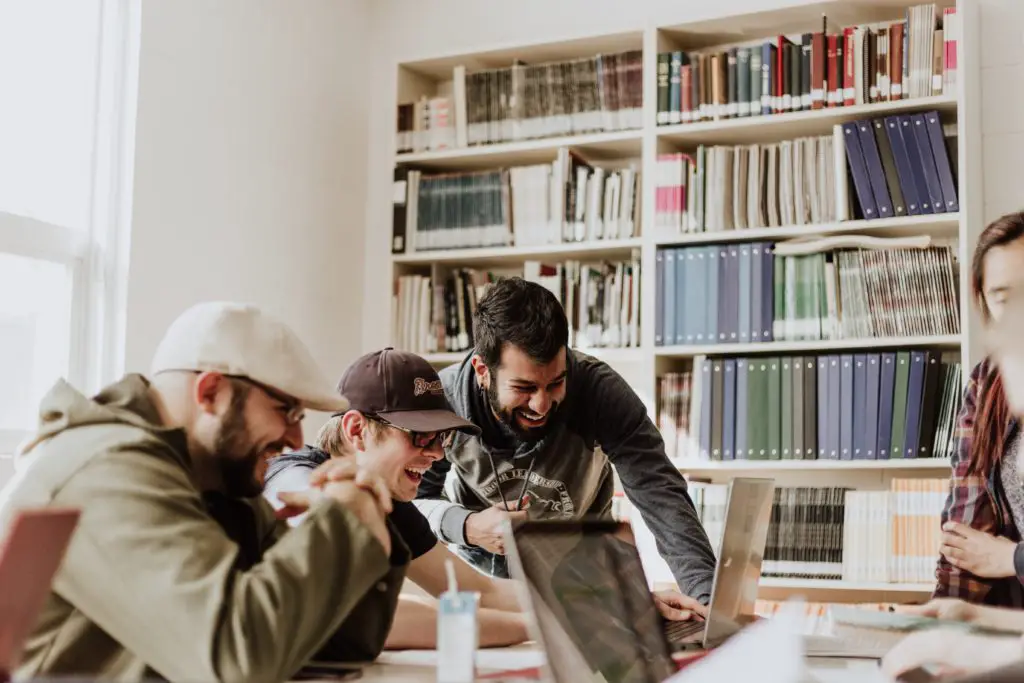 To know which college has the highest yield rate….just Read on…!
Introduction 
Education has opened several avenues today. There are many opportunities and everyone is out to up their game so you can choose from the best. Amid this several factors come into place. You want to pick an ideal college with the most fruitful prospects. Therefore, students look at various factors before they can finalize, and institutions too, keep up the competition with their statistics and offerings.
Overview 
As a student, you may have had your favorite or dream college and there was a reason why you preferred going there. Even more, parents and students opt for the popular colleges that drive you to be your best. Among location, syllabus, campus, and other perks, many also look at yield rates to decide whether the college is truly worth it or not. What are yield rates of college and how do we figure them out? This article has you covered! Find all the details you need about yield rates as well as colleges having high yield rates as you read!
What is a yield rate and why is it important 
First of all, what is a yield rate? It refers to a simple term that tells you the percentage of students that have accepted and enrolled themselves at college. Many students receive offers from multiple colleges and rightly they do their math and pick what suits them best. A yield rate of a particular college will tell you how many students overall find the said college to be genuine and sophisticated enough to provide for their education needs. 
But why would you need to know that? There are many reasons for the same: 
Helps you make your choice – bottom line is that a yield rate ultimately helps you choose by choosing a college. It can be counted as one of the strong points to consider while looking at colleges. Many students tend to get confused especially when they're out to pick options from the top. A yield rate will help you with better detail. 
Provides a verified and unbiased opinion about the college – everyone says they have the top teaching methods and fun activities to add to vibrant college life. A yield rate helps you look beyond pamphlets and figure out whether the college is as great as it says. If you know students are opting for a particular college, you don't need colorful and catchy sentences to help you make up your mind!
Gives stats – if a nice campus, excellent material, and access to various groups and committees aren't helping you choose, you can always look at the yield rate. The percentage and numbers will speak facts and help you chalk down a single college
Colleges having the highest yield rates 
Now that we know the importance, let's move to the top yield rates of colleges: 
College of Ozarks (87.36%)
College of Ozarks is a private Christian college in Missouri holding the highest yield rate among top colleges so far. The reasons for this include their hard work and commitment as well as the wide range of options to choose from. They have around 30 majors in the field of arts and science and quite a few other programs to pick from. Known for its discipline and various other facilities, it is quite a favored option as the yield rate tells. 
Middle Georgia State University (84.75%)
Next in line as per yield rate is the Middle Georgia State University. Located across various places and having the main campus in Macon, Georgia, students have taken quite a liking to what this university has to offer. One of their perks causing their high yield rate is their vast opportunity of programs offered online as well as their multiple campuses to enroll. So freshman and undergraduates, consider this as one of your options  
Marshall University (84.35%)
Located in West Virginia, Marshall University comes next in line in terms of yield or enrollment rates. Offering online and on-campus programs, there is quite a bit to choose from here as well. One of the major perks that drive students to enroll in the rapport of the university with the students. Apart from having opportunities and facilities, the University is said to look out for students' proposals and build a better campus. 
Mayville State University (81.14%)
A public university in North Dakota, Mayville State University is also among the top when it comes to college yield rates. The reason why it has its yield rate so high is the fact that it is part of the North Dakota University. It gains its credibility from there and additionally has its courses to offer. Students also tend to enroll given the accessibility and guidance offered as a plus point of the university 
Harvard University (80.88%)
Many people have a dream of going to Harvard University and though it may not be at the top when it comes to yield rate, it does find itself within the 80% range which is still great. One of the top reasons why people pick this University is because of the financial support it provides for many students and projects. Apart from this, their teaching standards and etiquettes speak for their quality of education! 
Conclusion 
There you have it, the top colleges when it comes to yield rates. You can't go wrong in your selection when it comes to yield rates and there's no bias and no persuasion, just straightforward results, and stats on whether the college is as great as it says. For a change, look at yield rates when you next pick out your dream college!
FAQs 
Is an acceptance rate the same as a yield rate? 
No, it's not. A Yield rate is the percentage of students who enroll after receiving an offer from a college. On the other hand, an acceptance rate shows the number of students who have been accepted to apply to said college. 
Which other colleges have a good yield rate? 
Apart from the few mentioned above, there are various others like Brigham Young University (80.68%) and Stanford University (78%) among others.
How can one find the yield rate of a college? 
A yield rate is quite an important factor that many look up to. Therefore, you can simply look up the college's yield rate or even find it on their websites. Additionally, if you have a pamphlet or book about the college, the yield rate should be mentioned there as well.