Getting placed just after studies is a dream come true situation for most students. Placements are the first thing to check before selecting a college for graduation or any course. In this rapidly growing world, everyone needs a job. It becomes good to get a job just after completing the studies and not wandering here and there for your favorable work. Colleges are now rated by students by the placement camp they organize. The colleges having good placement records sometimes charge high fees to students. These fees are needed too, to maintain the college and for acquiring the best professors and lecturers. Let us know more detail about 'Which College Has The Highest Placement?'.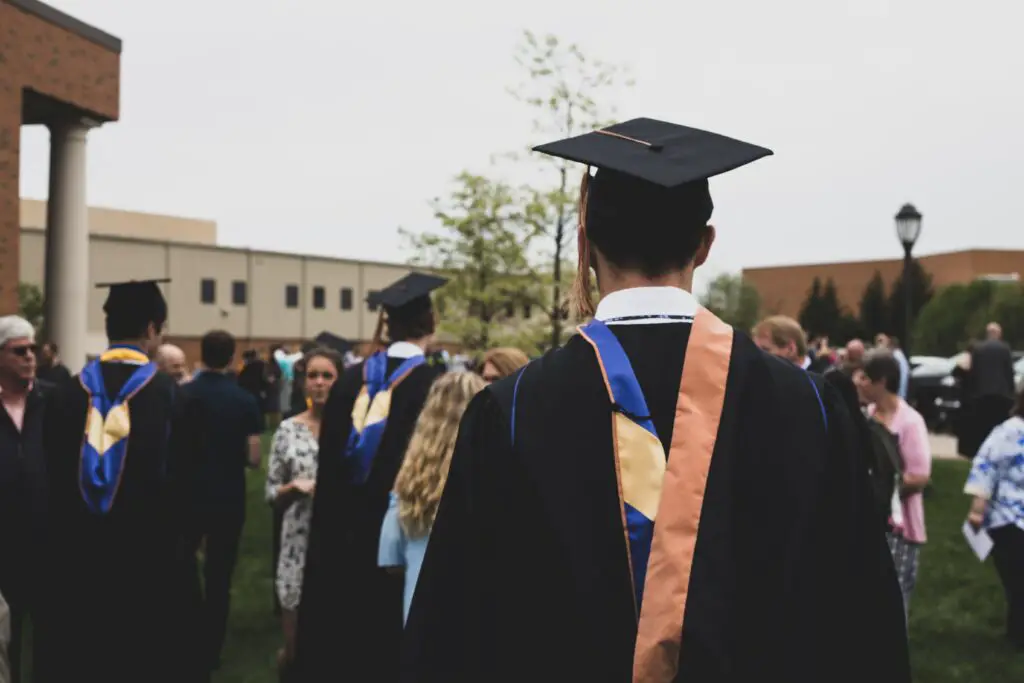 Which College Has The Highest Placement?
Cornell University is Well-known for its employability among other universities. However, there is no specific answer to this question as there are multiple universities that provide high employability to their students. Talking about the placements in the US, the universities there do not directly involve in the placements of the students but the universities help them to get employed in some other ways. Most of the universities tie up with the big companies there and help students to get employed in those big companies. Some prominent universities like Cornell University that also provide similar employability are Columbia University, Princeton University, Yale University, New York University, University of California, and Harvard University.
Cornell University, New York
Cornell University is a privately owned university based in Ithaca, New York. The college is well known for providing studies on arts and various streams of science with research. This 1865 founded university was aimed to provide everything from arts to culture and classics to science. The university has seven undergraduate divisions and seven divisions for graduate programs at the Ithaca campus which is the main campus of the university.
Colleges under Cornell University
The university has a total of eight institutions for undergraduate programs and eight for post-graduation.
College of Agriculture and Life Sciences – It is a premier institute of Cornell that is helping students to understand the recent changes in agricultural technology along with the in- depth study of various crops. With various research on plants and technologies, the institute provides quality education.
College of Architecture, Art, and Planning – Planning is important in every field. Architects are the builders of the nation. The new software and technologies are taught by professors which help the students to handle the modern problems.
College of Arts and Science –  This program by the university helps students learn arts and culture and various knowledge of science. With the same aim, the university started this program. Research-based teachings by the professors are the unique point of this university.
College of Computing and Information science – Computer science is the booming branch in the market. The demand for skills in this particular field is high. With practical-based teachings, the university is helping students to solve the modern problems in the world.
College Of Engineering –  Engineers are the creators of the world. With their ideas and innovation, they shape the world in their own way. At Cornell college of engineering, modern teachings are given to the students to build problem-solving capacity in them.
College of human ecology – Human relationships and psychology is also an important thing to learn. To give such knowledge to its students, the university provides research-based teachings. Understanding human behavior helps in different aspects of life.
College of Veterinary Medicine – This university is well known for starting its first veterinary course. This course enables students to deal with the health issues of animals of different species.
Is Cornell University Expensive?
The fees at such a prestigious institute will obviously be high but it will not be true to say as they provide quality education. Also, the fees of colleges depend on the type, of course, you are referring to. Over the past years, the university has reduced its fees so that students having financial problems too can do their desired courses.
On average the overall cost for a 4-year graduation program at Cornell University will cost you $40,126 including aids like scholarships, etc. The fees of the university also depend on your yearly income.   
How to get selected for Cornell University?
GPAs are the one thing that most colleges see before admission, but at Cornell university, apart from GPA other tests are also required to be done correctly in order to get selected.
Score requirements
SAT (Scholastic Assessment Test)  – For average students applied at Cornell, the SAT score must be 1490 or above to get selected. Below this mark, the chances of getting selected are lower.
ACT ( American College Testing) – For an average student to get selected at Cornell, the ACT score must be 34 or above.
Apart from these your potential of learning great things, your involvement, and your character define more about you to get selected. Lastly, the 'Essay' part also plays an important role in your selection.
Conclusion –
Now we've learnt about 'Which College Has The Highest Placement?', Placements become important for a student to get hired immediately just after studies. Not every college has the same placement record. Also, not every student can get placed at their dream companies through placements. Talking about the placements at Cornell University, it has the highest employability record but it is too difficult to get admitted to such a prestigious institute. Every year a total of 10% of students out of the total applied students are selected for admission at Cornell. A student can also look for off-campus placement if not having a good placement record at his/her selected institute. In off-campus placements, most of the time students get paid more than the placement records on-campus.
FAQs
Do colleges in the US have placements?
No, in the US colleges do not directly involve in placements but they indirectly help students to get employed at their dream or a similar company. Most of the institutes have bonds with big companies in almost every field. The passed students are employed by such companies.
Are the placement records shown by the institutes real?
Yes, in most cases the placement records shown by the institutes are real. Popular universities having good teachings also have good placement records. If you are willing to know more about the placement records of any institute then you can contact alumni of that institute.