Getting to decide about the college you desire to be in can be a tricky decision one has to make at one point. Factors that can be considered while considering a college include safety, school accreditation and recognitions, on-campus activities, cost and fees, and location. The location of a school is an important factor to consider while making choices of college to attend. The location also brings about the determining factor of if a place is safe or not safe if there is an easy and accessible transport system around for the students who desire or are already studying in the college. In this article we shall see Where is Swarthmore College? 
             Swarthmore college a private liberal art college, also known as The Garnet, was founded by the Quakers in the year 1864 and it had about 1,437 enrolled undergraduates as of the 2020 fall. It offers about 600 courses per academic year and has graduated many reputable Alumni in the U.S.A such as Sally Ride ( An astronaut and the first American woman in space), Alice Paul ( famous female activist), Kenneth Turan ( Movie reviewer, Los Angeles Times), Patrick Awuah Jnr ( Founder of the Ashesi University), Chris Van Hollen ( Member of the U.S senate ) and the likes. Swarthmore college is the #1 in the past years' Ranking of best colleges, #3 ranking in the best liberal arts colleges in the USA, #4 ranking in best undergraduate colleges in the USA, and many more achievements. The college aims at bringing up students living with simplicity and yet bringing change to the world, it's students are been given prizes and grants for research done on projects and are renowned and recognized for producing students with high self-involvement, a sense of direction, and are sound intellectually and socially.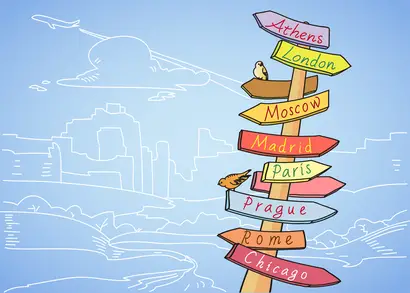 Location
Swarthmore college is at Swarthmore located in Pennsylvania which is 11km southwest of Philadelphia it's a large suburban settlement that has a distance of about 11km ( as stated above), 91km, and 656km from Philadelphia, New York, and Chicago. The college is 425 acres large, consisting of the presence of the Scott Arboretum, and features a creek, rolling lawn, hiking trails, and wooded hills. Swarthmore has a weather condition of about 94°F as most and rarely 13°F as least, the weather condition varies from 26°F to 86°F. One beautiful thing about this college is that it has nearby side attractions such as the automotive museum (Simeon foundation automotive museum), historical museum (Pennsylvania Veteran museum), arboretum, shopping malls, restaurants, parks, and also nature and wildlife areas. Cities close by to Swarthmore college which is within 13 miles away are;
Woodlyn, PA
Chester, PA
Drexel, PA
Springfield, PA
Edgemoor, DE
Gloucester City, NJ
Camden, NJ
Woodbury, NJ
Lansdowne, PA
Claymont, DE
Yeadon, PA
Broomall, PA
Transportation
     Swarthmore college's location is a good option for those who want to be close to the city but not too close. Swarthmore partners with a transporting company to provide an alternative to aid students with to and fro movement within and outside the college, Do you know why? Swarthmore college does not allow the parking of personal cars by students or staff in a school environment but here is the good news you are park your car in the school environs but on a condition of having a student's car permit although third-year students and below and 21 years below students are not legible to have car parking permits in the school. Violation of this school rule or any related to it brings about a fine of $20 or more, depending on the rule that will be defaulted. The school provides shuttle facilities for both staff and students to designated areas, there is a tri-co shuttle provided between Swarthmore, Bryn Mawr, and Haverford campuses.
Safety 
This is a College with a minimal crime rate compared to other neighboring colleges, although have a high rate of disciplinary actions melted upon students and this takes about 79.1%, 11.1% arrests for a major crime, 5.9% arrests for possession, and finally, 3.3% accounted for violence against women according to 2019 college crime and safety reports.
 Conclusion
Swarthmore college is a good consideration for a college study due to its great achievements and standards. Its accessibility ( in terms of location and transportation), security, serenity, optimum population and least I forget, its amazing side attractions within and outside the school location as stated above can actually be a reason to choose this great college and these factors are not something one has to be worried about when choosing Swarthmore college. The college is opened to every one in respective of race or background and I believe with this factors( stated above )been guaranteed, your stay of study in this college is going to be a wonderful one.
Frequently asked questions
How far is Swarthmore college from the Airport? 
Swarthmore college is approximately 6 miles away from Philadelphia airport.
What are the surrounding local towns around Swarthmore college and is it environ suitable for effective studies ?
Pendle Hill, Wallingford, Rutledge, Morton, Avendale, South Media, and Pine Ridge and also the College is located in a serene environment, not too close to town and not overly populated feature, I believe will give you the best of studies